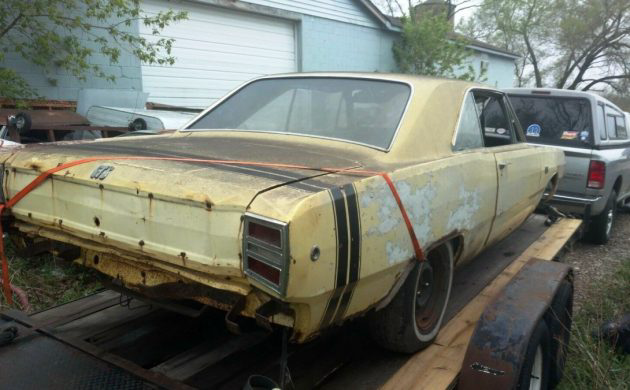 Jamming the RB block (383 to 440 cid) in the compact A-body Dart in 1968 must have seemed like madness… or brilliance!  The Horsepower Wars were in full swing by '68 and, in fact, 80 specimens of an especially potent Dart swallowed the (physically) larger 426 cid Hemi. This neglected carcass of a 1968 Dodge Dart GTS in Rockford, Illinois seeks a new owner here on eBay where a $4,500 opening bid will get the auction started.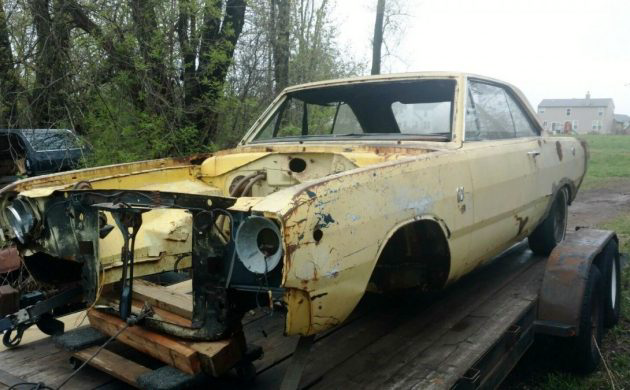 As evident in the photographs, this vehicle needs more than a thorough waxing. The seller states "Engine and all engine components, front suspension, k-frame, front brakes, bucket seats, steering column and wheel, and console missing." Yikes! Still, we see rustier Mopars every week, and someone with a wrecked GTS might decide to make a go of building one car from two.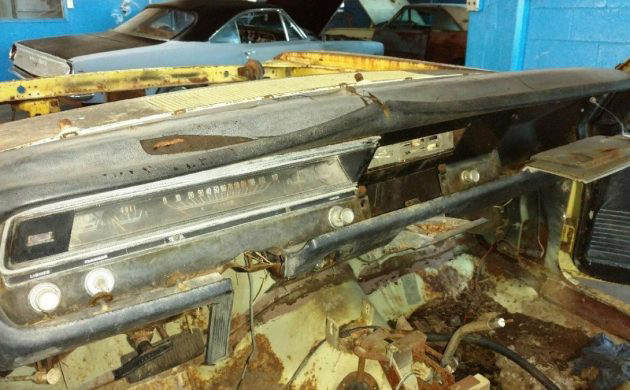 Right, so… not much to see here. However, you might spot the shifter, reportedly connected to the original three-speed automatic. The door panels, dashboard (such as it is), glass (all good), 8 3/4″ rear end, and a "nice GTS hood" come with the sale. Things are looking up!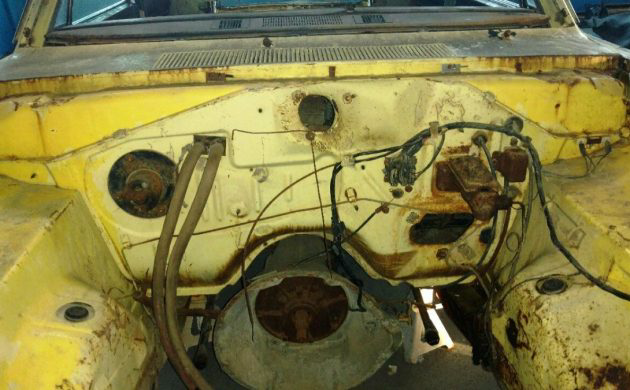 The two-tone yellow suggests a re-spray at some point in the car's life, but none-the-matter because it will soon earn another one. The VIN decoder at tpocr.com and fender tag decoder at mymopar.com bear out the claims of an original Dart GTS with the 383 and three-speed automatic. Other Day One equipment included the nifty red side-wall tires, 3.23 axle ratio, yellow paint, AM radio, and windshield tint. If you wanted a big helping of motor in a small bowl, this was your ticket to greatness, and other tickets as well. Do you have what it takes to restore this high-powered compact?
Have something to sell? List it here on Barn Finds!