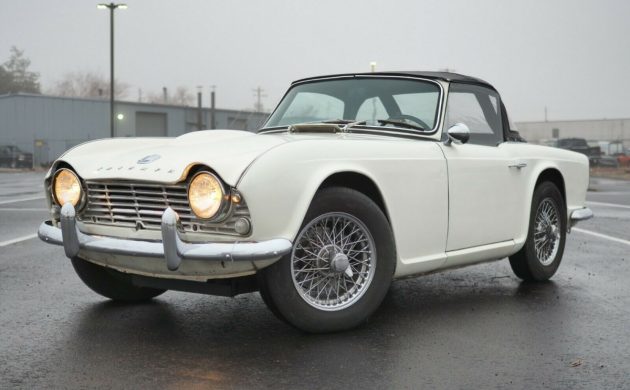 If you follow the site, then this TR4 may look familiar. I bought it back in December and we have had a lot of fun driving it and working on it since. The only problem with looking at cars all day is that you are bound to find something else you want more. I stumpled into a TR3 last month that had to come home with us so now we have more cars than parking spots. So with some regret, I've listed this little roadster here on eBay with no reserve!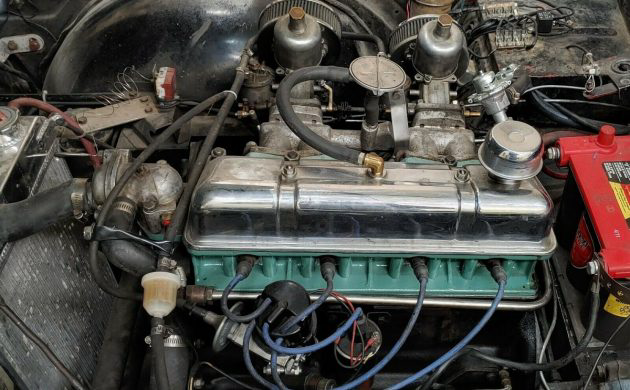 As much as we all love a good project, there is something to be said about a car that you can jump in a drive home. The drive home was actually fun too because that already torquey four-cylinder engine was fitted with 87mm pistons when it was last rebuilt. So it has a lot of grunt and pulls surprisingly well. Realizing that the overdrive worked was a nice surprise too!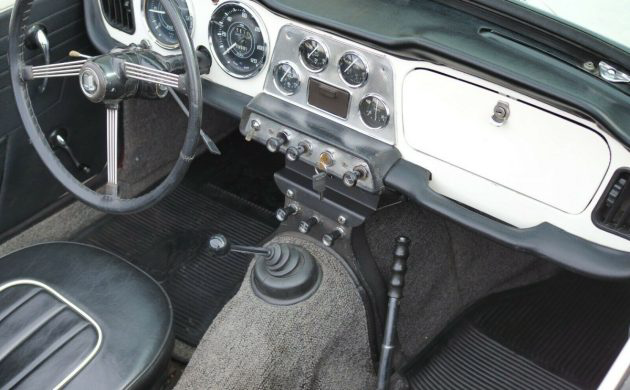 Even the interior is clean on this one. Well, we did clean it but nothing was missing or damaged. This TR4 was restored by the previous owner over 20 years ago but they have maintained and enjoyed it every year since. It's not cosmetically perfect but it's very presentable and fun to drive. We couldn't find any rust either and that seems to be the biggest battle with most classic cars.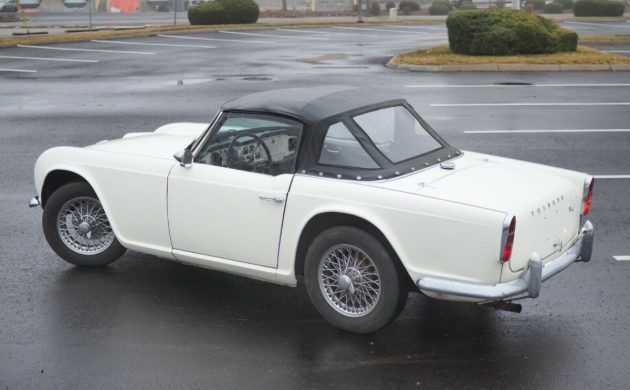 The rack and pinion steering column makes the TR4 easier to drive than the earlier TR3 and the windup windows are appreciated in cold or wet conditions. These cars are handsome too with their subtle styling and wire wheels. We had a fun time cruising around while we secretly pretended we were James Bond. He may have never driven one in the movies but I'd much rather have this Triumph than that Sunbeam Alpine of his. What do you think?