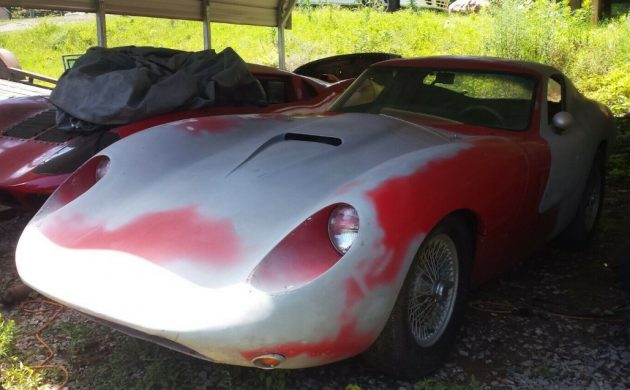 With a name like Banshee, it has to be cool – right? That's my opinion of this rare Fiberfab Banshee, which was meant to emulate the iconic Cobra Daytona coupes, which is a car very few of us are likely to own in true-to-life form. Fiberfab was a pioneer in the kit car space and designed some of the more attractive fiberglass bodies you could buy. It was a smart play, too, targeting owners with rusty British roadsters that still had good pans and drivetrains capable of living on in a swoopy body that looked like a damn Cobra! This example here on eBay is an incomplete project that rides on a disc brake-equipped big Healey frame and is currently bid to $4,155 with the reserve unmet.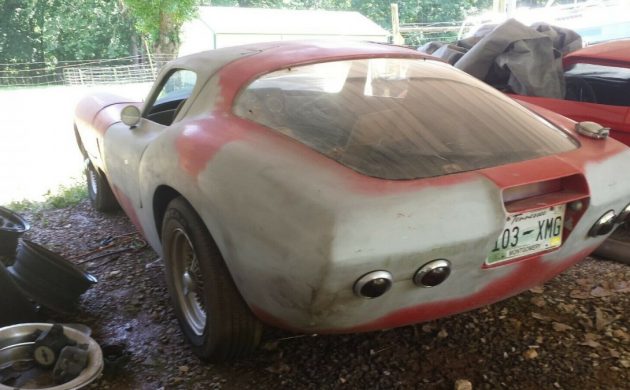 Production numbers are believed to be quite low, with some sources saying a dozen or less were ever built. As an added bonus, by using a factory-built convertible body, builders of a Banshee could essentially get a chassis that already accounted for the lack of a roof with additional structural rigidity built-in. Since creating a car like this would require peeling the original body off of the chassis, the factory had already done the hard work of making the structure as sturdy as possible (at least, in theory – I get this isn't a perfect science.) Thankfully, the custom glass, including that huge rear window, are all with the car, along with the door windows that aren't pictured here.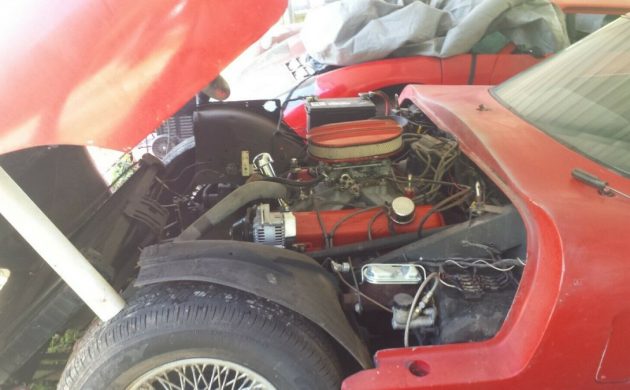 Unlike the car upon which it was based, this Banshee has been upgraded handily in the engine compartment with a 283 from a 1967 Chevy Chevelle. The seller believes it has 65,000 genuine miles on it, which would make it a fairly young drivetrain. The seller also notes that despite sitting for the last five years, the Banshee fired right up with some basic start-up prep work (WD40 in the cylinders, fresh gas, starting fluid, boom!) That's great news for the next owner because this is already a fairly big project to take on and having the drivetrain sorted out is one less headache. The seller notes that the brakes and clutch need work and that it should be transported as a non-running vehicle.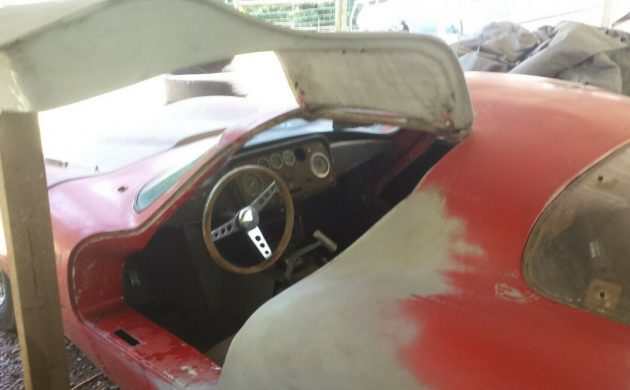 Now, one limiting factor that's been well documented despite the small number of Banshees made is that they're a royal pain to get in and out of. The gullwing doors may look terrific, but they're a pain to keep working and certainly don't make it any easier to get into or out of. The seller notes he attempted to upgrade the doors with electronic actuators, but that they don't work all that well. The interior is surprisingly ornate for a kit car, with an actual dash with gauges that didn't just come out of an air-cooled Volkswagen. It's always difficult to assign a value to kit cars, especially one as rare as the Banshee. Fiberfabs generally have a loyal following, but that doesn't always translate to a big sale price. How would you restore this obscure kit car?