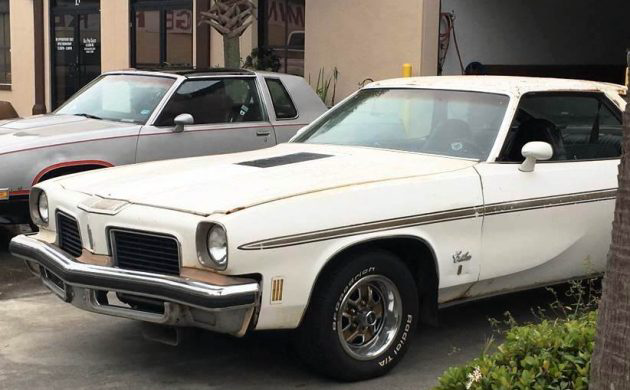 If you're a fan of Oldsmobile's fourth-generation Cutlass, this might be your lucky day! A collector of sorts near Orlando, Florida offers up a half-dozen of the popular Colonnade coupes here on craigslist.  The bulk listing invites serious collectors to reach a reasonable price on each. The phrase "Colonnade" refers to the roofline that oldcarmemories.com calls the "Class of '73," new coupes entering the market that year across the General Motors fleet. These attractive coupes have been on collectors' watch-lists for some time, and they've about tripled in value while I've sat around not buying them. Thanks to reader Jack M. for spotting this arsenal of Cutlasses.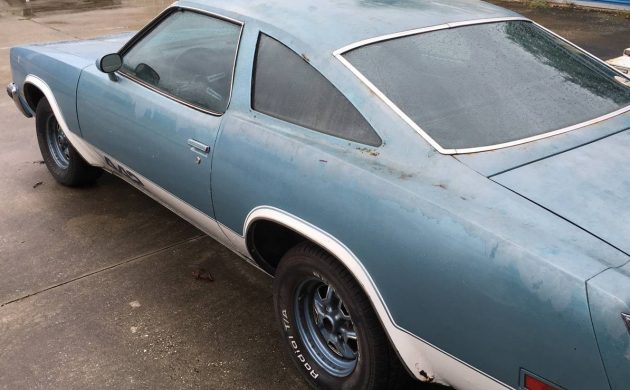 I remember when a 455-powered Olds of this sort regularly traded under $2500. This 1976 "442" model packs a (presumably factory) 455, the last year for that motor in this body style, and the nifty swivel bucket seats are perfect for hanging out at a keg party… in a field… while cranking Led Zeppelin I. This 455 "runs well," but shows some rust. Only about 1,500 Cutlasses came with 455 power in 1976. Emissions restrictions choked down peak horsepower, but you'll still feel that velvety torque, and you can really wake up the Olds 455 if surprising those who disrespect '70s cars makes you snicker.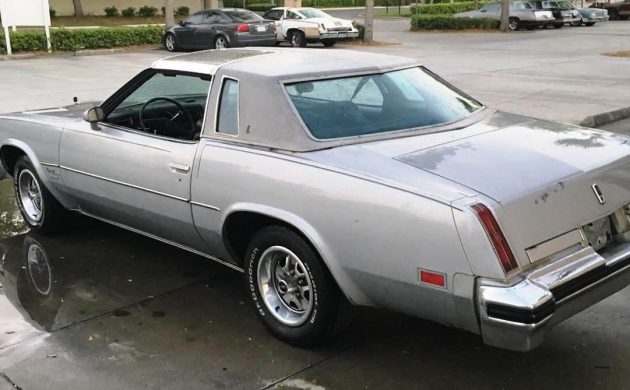 My favorite of the bunch is another 455 (7.5L) car, this 1976 Cutlass Supreme Brougham that's been regularly driven of late. The T-tops leak but this Olds has been stored indoors. Said to run strong, the Brougham features "power everything" and fewer than 60,000 miles on the odometer.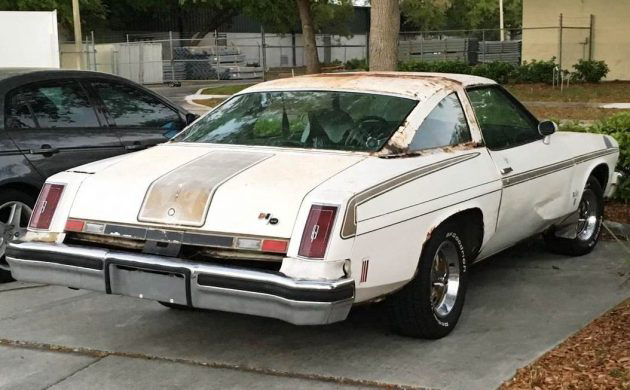 Another sought-after model is this 1974 Hurst/Olds. Previously the branded H/O came only with W30 455 power, but the W25 350 rendered the 455 optional on Hurst cars from '74 to '76. Though described as "rusty" and in need of some exhaust work, it's hard to go wrong with the word "Hurst," and this one too has the Swivel bucket seats.
A pair of 1976 Cutlass S coupes both feature the 350 cid V8. The white car's shiny paint makes a nice contrast with its maroon int. The brown car wears a tan vinyl top and tan tweed interior with the makeout-friendly front bench seat. The quad headlights and waterfall grille are a single-year combination. According to wikipedia, the Cutlass became America's best-selling car in the year of the Bicentennial. Which is your favorite?