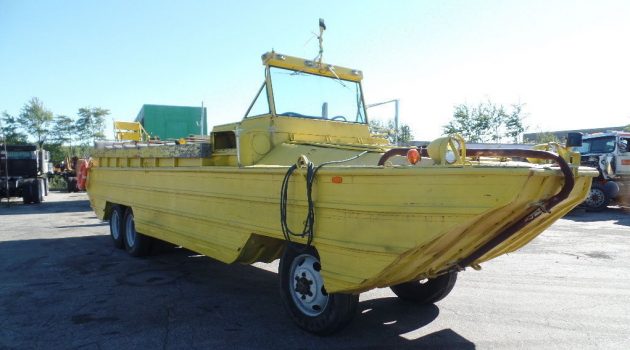 Fathers spend a lot of money and buy many things for their daughters' weddings. There's the caterer, the flowers, the dress, and of course, the cake, and the duck. Wait, what? This was purchased for a wedding and hasn't been used since. It seats 32 plus the crew. It has a modern drive train with a rebuilt Perkins diesel motor, Allison automatic transmission, and an upgraded rear end. It's listed on eBay in Manchester, New Hampshire with a BIN of $45,000. Thanks to George A for this interesting submission.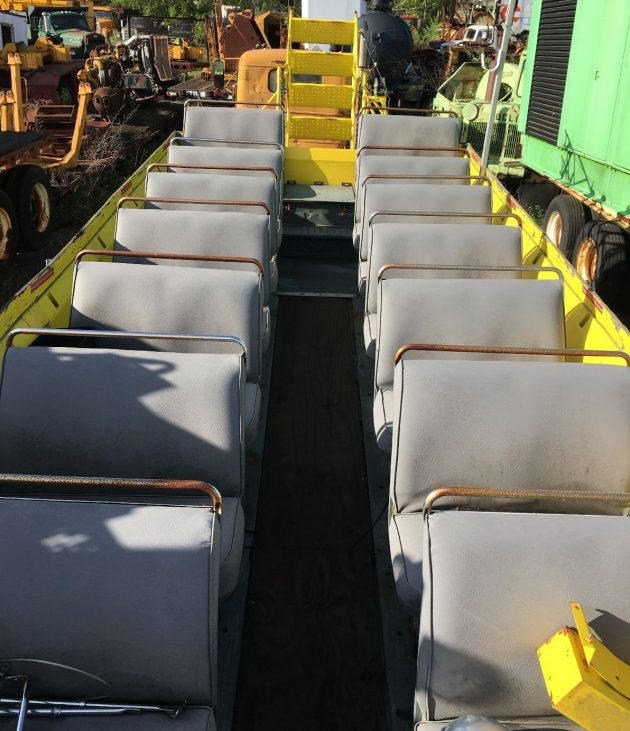 Somewhere there's an empty school bus. You do have to wonder what kind of wedding this was used for. These accommodations might have been a challenge for formal wear. The steps in the rear fold down for easy access.
Here's the busy end, at least in the water. Things look in good shape here. I wonder how the bumper requirements could be met. You certainly wouldn't want to rear end this DUKW.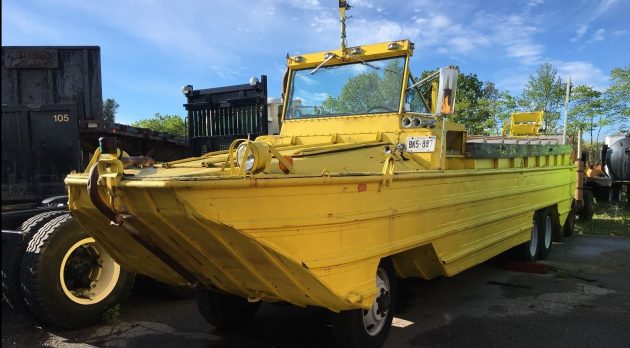 It looks like a DUKW, swims like a DUKW but it doesn't quack. The official designation was based on GMC's standard method, first letter D for the year it was designed, U for utility, K for all wheel drive, and W for dual rear axles. The DUKW is based on the CCKW 2 1/2 ton trucks used in WWII. It is said that the Army had no interest in the DUKW until one was used to rescue a stranded Coast Guard crew when their boat ran aground on a sandbar in heavy seas and no other vessel could reach them. That won't likely work to convince your spouse to let you bring this home. Perhaps you've been given a choice between buying a boat or a car. Now you can have both! Or, perhaps you have an unmarried daughter and are at least hoping to be making wedding plans some day. This one has been upgraded and is ready for a tour business. "Duck" tours are popular in many places, but tour operators often use converted school buses like the ones in Ketchikan, Alaska.  You could create a houseboat and motor home all in one. Do you think this DUKW will find a home? If so, what do you think a buyer would be willing to pay for this?