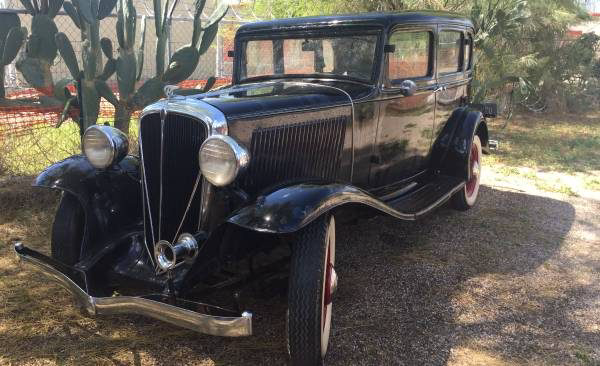 The Rockne is yet another car you may not be familiar with but it has an interesting history and played an important part in a company you will recognize. Ralph Vail and Roy Cole were commissioned by Willys-Overland to design a six cylinder engine, a light inexpensive car and to build two prototypes. By the time they were completed Willys-Overland was going out of business. Ralph and Roy presented their prototypes to Studebaker who bought the design and hired the two engineers. Knute Rockne, the famous football coach, was named the Studebaker Sales Promotion Manager in 1931 but was killed 12 days later in a plane crash. So…. Studebaker named the car designed for Willys-Overland after Knute Rockne and produced it in 1932 and 1933. This was during the height of the depression when nothing was selling well and as you probably have already figured out, neither did these cars. However, the Rockne engine design carried on in various Studebaker car and truck models until 1960. Unsold Rockne Autos were shipped to Norway and sold. This Rockne is listed on craigslist near Tucson, Arizona for $14,995. It's a rare car and an interesting part of history. There were no 1931 cars except for the prototypes and a few built in the end of December. It hasn't been driven for a few years do it will take a little work to get it running.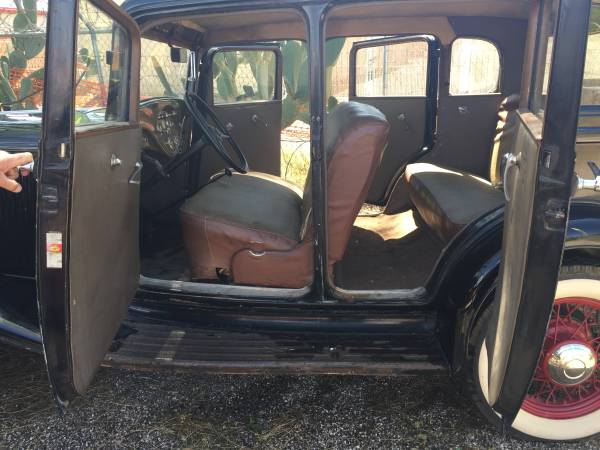 The interior looks OK. The suicide doors make getting into the back seat very easy. I wonder what year the oil change sticker is from.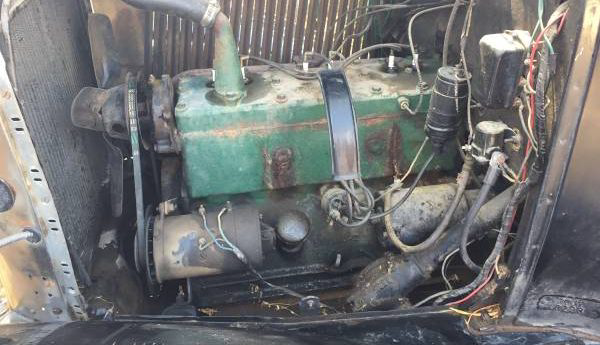 Here' s the engine that was developed into Studebaker's 6 cylinder engine that was used in other vehicles for almost 30 years. It was finally replaced in 1961 when Studebaker introduced their overhead valve engine.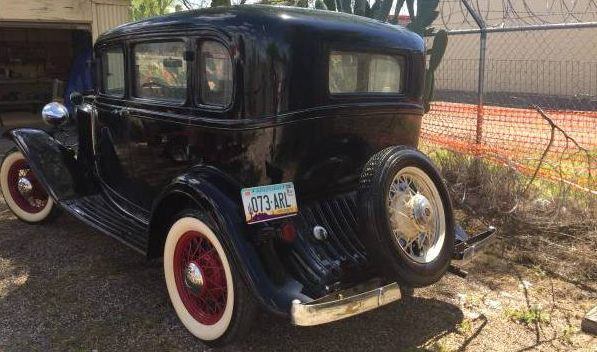 This old car certainly looks nice from here. This was a very distinctive car in the 1930s but for many looking back it's just another old car. There are very few of these left (perhaps 230 worldwide including 12 in museums) so I hope this one is preserved.