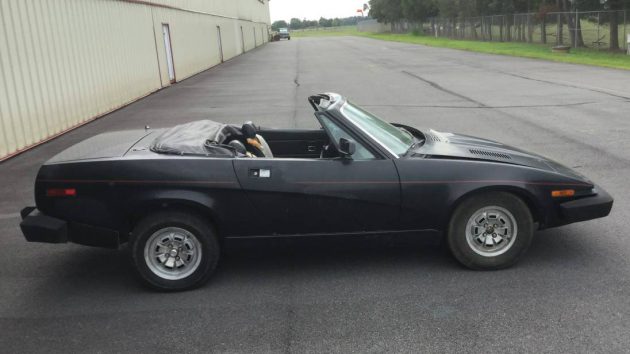 Black widow bites are much more unusual than you'd think. So are folks that are "bitten" by the Triumph TR7. Much maligned both during it's time and since, in reality by the time the TR7 exited in 1982 it was a pretty decent car. Unfortunately, it took several factory moves and a lot of goodwill lost before it got there. This is an example of one of the most desired versions of the TR7, the Spider special edition, and it's for sale here on craigslist for only $900 in Warrenton, Virginia! Y'all are lucky I'm wrote this up rather than just going and buying it!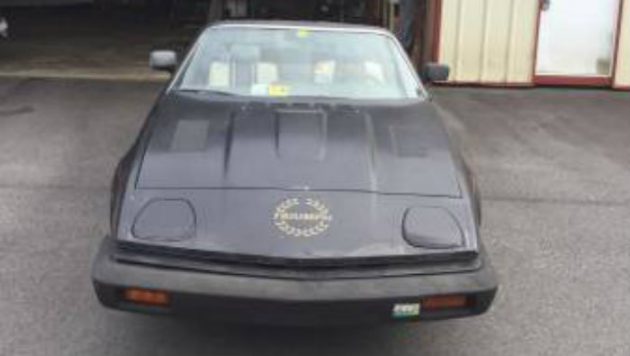 As you may have guessed by now, I'm in that group of TR7 likers; as a matter of fact, I've owned three and a TR8 to boot. I've never owned a Spider, though. But even I recognize that this is a very polarizing design, and the engine woes of the TR7 slant four are well known.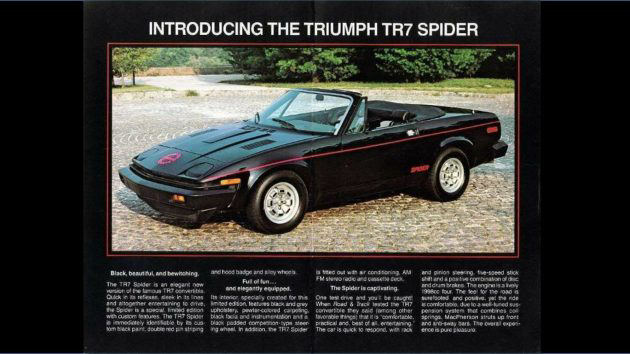 British Leyland (Triumph's parent manufacturer) sure thought they had a winner on their hands, as you can see by this classy advertisement. In reality, the Spider was a visual only package, with the only black painted TR7's, special red striping, custom aluminum wheels (also used on the TR8), special seat upholstery and other add ons.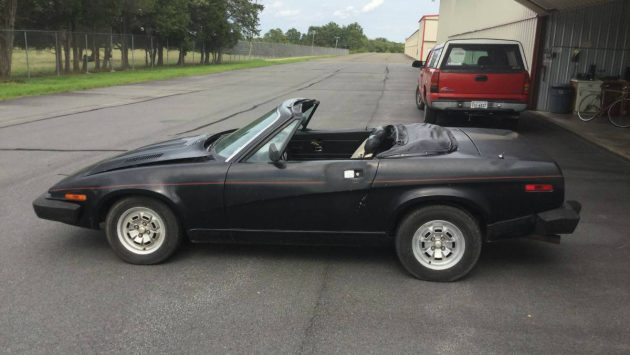 As you can see by looking closely, there's some primer around both door handles, and the seller does tell us that there's some rust. There are particular places where TR7s rust, mainly in the fender lips, nose, and trunk floor, but we really don't know what the seller is referring to here.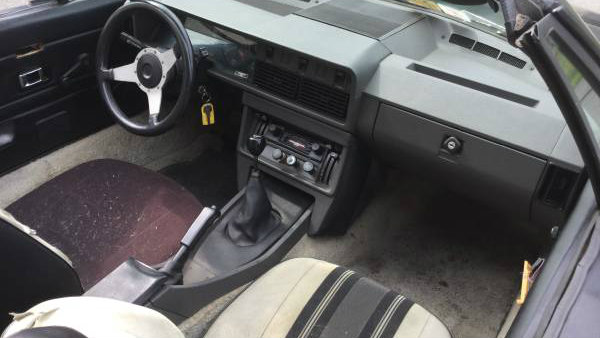 The seat upholstery visible here on the passenger seat was only used on Spiders and I believe is no longer available, although some owners have found something similar. Since there's a cover on the driver's seat we can assume that it's in need of help.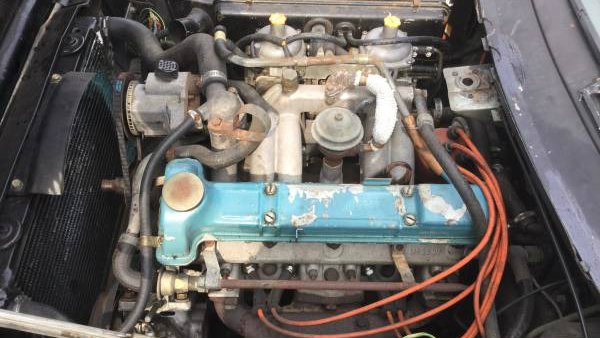 On the other hand, the seller tells us that the car is driveable, the fuel tank has been cleaned and sealed, and you can see the air pump and air conditioning compressor are still in place (both unusual to find). The missing mechanical fan and fan clutch have me worried, and even if an electric fan is fitted as it should have been with the air conditioning, I wouldn't drive the car until I had replaced that fan. It also looks like the fan may be hit the radiator at some point as well. However, for only $900 versus a low retail of $5,075 from NADA, I'd be willing to take the chance! What about you?