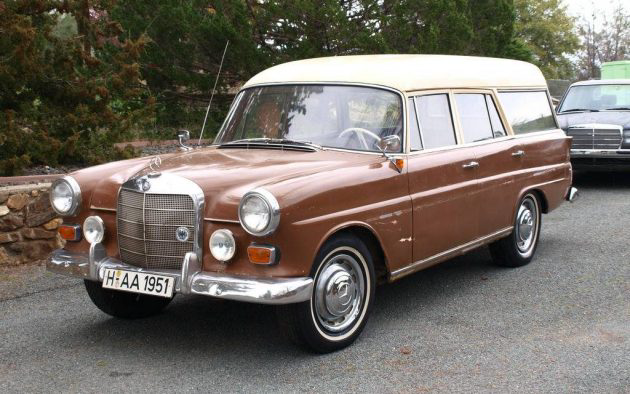 No car says "old money" quite like a Mercedes-Benz station wagon—wagon buyers are known to be some of M-B's wealthiest and most loyal customers—but before 1977 ('79 in the States) it took even more money to get your hands on a Mercedes longroof because back then you were looking at a coachbuilt car. These are rare and quite valuable, so if you're willing to roll up your sleeves you could see a handsome return on the $10,000 asking price of this resto-ready '63 190D wagon, offered on craigslist out of Auburn, California, and enjoy a really unique Mercedes in the meantime (archived ad). At that price, you'll need to put out significantly less of your inheritance than the last time we saw this wagon, when it had a $25,000 Buy-it-Now. This car is special enough, and now enough of a real bargain, that we thought it was worth a second look.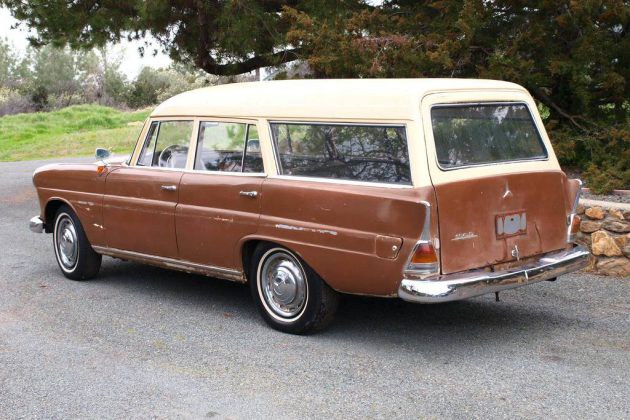 The W110-chassis Mercedes, built from 1960-67, are referred to as Heckflosse, or "fintails," thanks to their vogueish styling. It's worth noting that, at the time these were designed, Mercedes were sold in the U.S. by Studebaker dealers, and there was some intentional resemblance in styling between the two companies during that period. This wagon conversion was done in Lorch, Germany by Binz Karroserie, and if you're wondering about the high roofline, it's there because this same basic conversion formed the basis for ambulances and hearses as well as regular wagons. In 1965, Belgian Mercedes importer IMA introduced a factory-sanctioned wagon with a more attractive, lower roofline, the "Universal." None of these are common, but the Binz wagons are perhaps even less so than the IMA versions.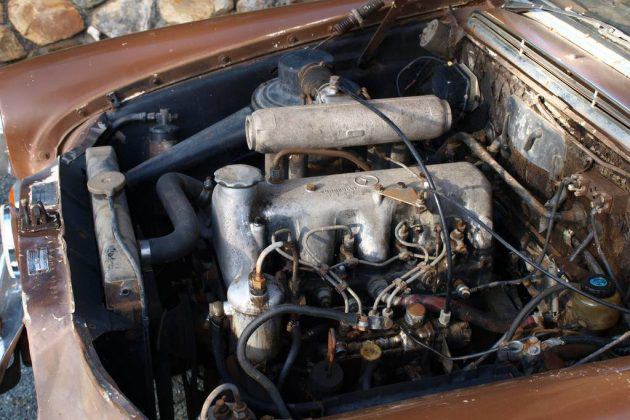 The good news is that this car is a 190D—that's D for the Mercedes diesel, one of the most rugged, longest-lasting automotive powerplants ever built, and, true to form, this one is running and drivable. Little detail is given in the ad about what needs this car has, other than the tersely unhelpful "needs restoration," but the mechanical side of the equation is likely to be the easy and (relatively) inexpensive part.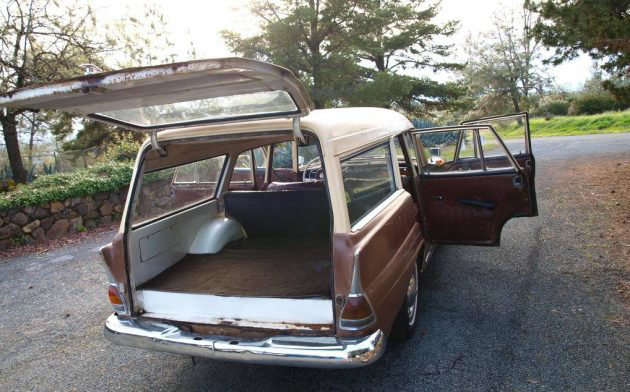 We get into bad news territory when we start contemplating potential problems with the wagon-specific parts of this car, and there may indeed be cause for concern here. There are, unfortunately, no more detailed photos in the ad than these, but we can see some corrosion on the tailgate and in the tailgate jamb. I'd definitely want to get up close and inspect the severity of these issues, since any repairs needed here would have to be entirely fabricated from scratch.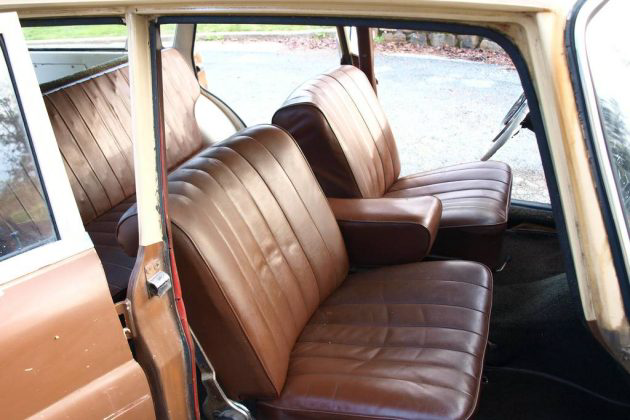 Things look pretty decent up in the passenger area, although the rear seat doesn't look quite as robust as the fronts. Upholstery appears to be genuine leather, not the MB-Tex vinyl more commonly found on 190Ds, as befits the higher original price of this special car. If the rust around back isn't as bad as it looks (hey, I'm an optimist), this could be a relatively simple restoration with a lot of upside. For many, that upside might be purely financial, but for me I think it would be actually driving and using this beautiful, unique wagon, and feeling completely "old money!"