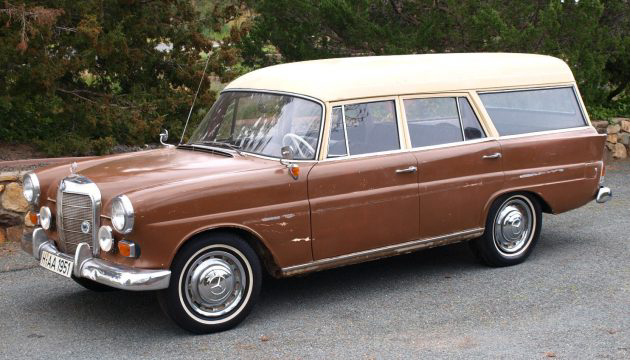 In the Mercedes world, wagons are a fan favorite. They are considered the epitome of long-lived, highway-devouring haulers that can pack in the family and still keep the driver entertained. Before the later W124 and W123 cars that put Mercedes on the map for building a quality estate, the company partnered with Binz to fabricate any number of wagon configurations, from passenger vehicles to ambulances. This Binz-built passenger wagon here on eBay is believed to be one of less than 15 that survive today.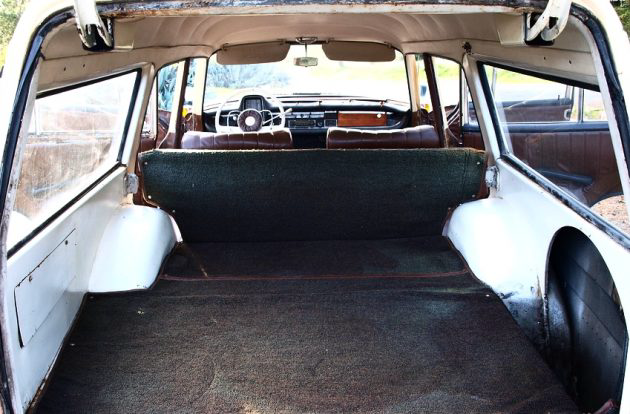 The elongated roof and body extensions involved hours of hand fabrication by Binz engineers, and can oftentimes be a source of rust issues on these unusual bodies. Fortunately, despite rust in other areas of the wagon, this example's roof is said to be in sound condition. The Binz-bodied heckflosse remained in long-time ownership with its previous caretaker, who lived in British Columbia and then eventually settled in the Sacramento area, and the Kombiwagen remains in California today. The seller speculates this is the reason for its relatively preserved condition.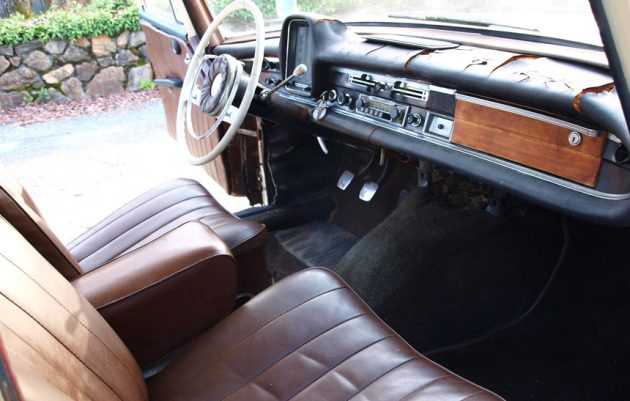 And to be fair, with the exception of the dash pad, the interior lives up to that history. The body was repainted at one point in the past, but the seller says it has flaked off in spots, resulting in surface rust blossoming on the body panels. There are a few concern areas for more serious rot-through notated, and they're not in particularly surprising spots; what is surprising is that there aren't more of them. We have seen some epically rusty Binz-bodied Benzes on these pages, so this one may be as close to a survivor as we're ever going to see with so few produced.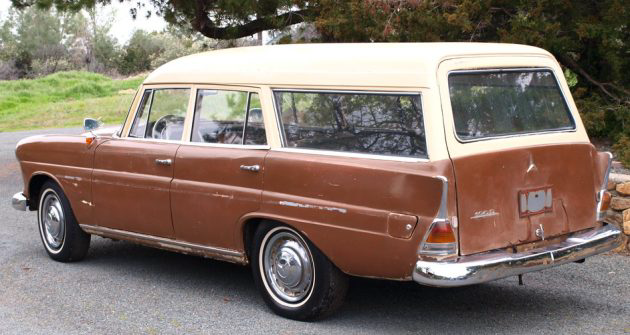 As the seller notes, this example sports the lowest roofline Binz offered, which makes it look much more like an actual passenger vehicle than a converted ambulance or hearse. The fintail W110 body has always been one of my favorites, and it looks particularly tidy here with the longer body design. The rust is manageable and this car remains in highly original condition, and combined with a healthy running motor and transmission, the $25,000 price seems fair – but you can also make a best offer. Let's  hope this one gets gently restored but mostly preserved.