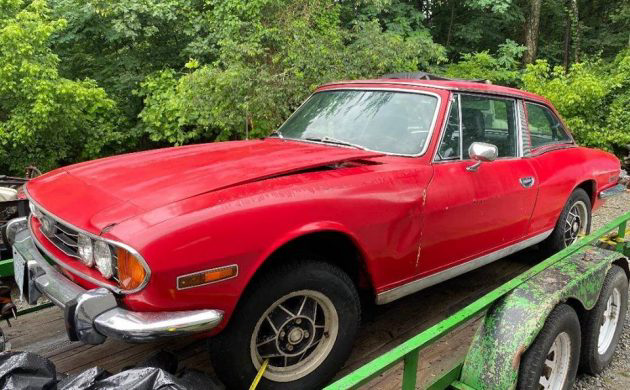 This 1973 Triumph Stag is a seriously cheap opportunity to own a short-lived British grand tourer that featured a SOHC V8 that ultimately led to the company's decision to end its short-lived residence on U.S. shores. Fortunately, if you've had nightmares about maintaining one, this example has already been stripped of its engine and transmission. The seller claims his $900 asking price is worth the value of alloy wheels alone, so check it out here on Facebook Marketplace if you agree with him and see an opportunity to restore it or part it out for a profit.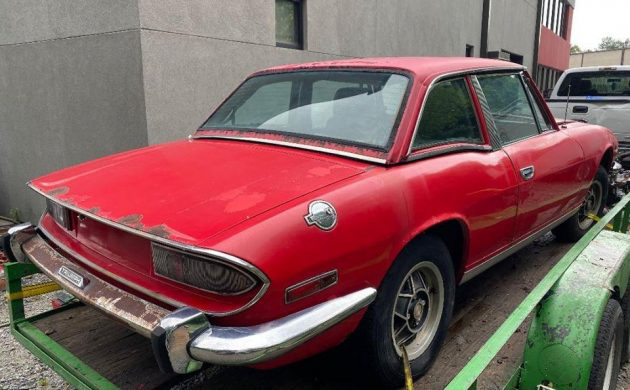 When you read up on the history of the Stag, it certainly seemed to have a lot going for it. From its styling to the removable roof to a soulful V8 engine, on paper the Stag should have been an immediate home run. Unfortunately, that same V8 proved to generate so many warranty claims that Triumph could barely keep its head above water when it came time to address owner issues, which ranged from bad headgaskets to overheating to slipped timing chains and more. The usual precautionary tale applies here, which is to buy one from an owner that knows and loves the model.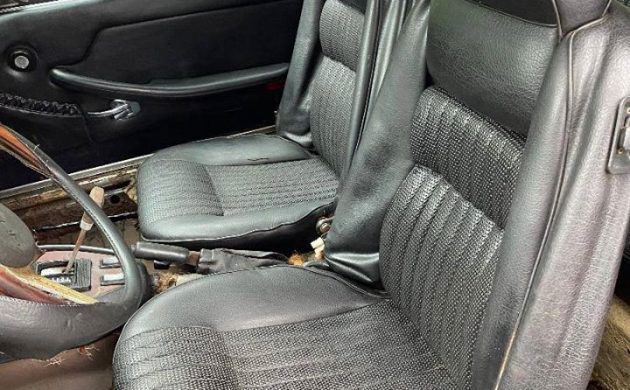 This example features the optional Borg-Warner automatic (well, it did – the shifter assembly is still there), which was an ideal pairing for the torquey V8 and the Stag's road manners, curated for a grand touring lifestyle. The Stag in this case may seem like a big undertaking given its missing drivetrain, but the interior appears to be in very nice shape with clean bucket seats and door panels. There is some rust noted in the floors, but by the seller's description, this is by no means a rusty example. Some small spots are noted in the trunk as well.
The bib question with this example is what do you do with it? While there's always legions of car fanatics proposing to part vehicles out for some easy money, that money rarely comes quickly and you have a parts car in your garage or driveway in the meantime. I'd like to see this example come back to life, and there are likely any number of engines that can be swapped in and easily paired with a Borg-Warner transmission – and certainly, a V8 with a better track record for reliability would be a great way to start this project off on the right foot.