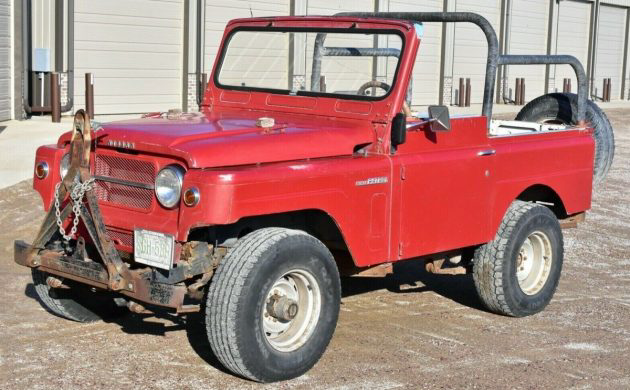 With all the hoopla around the recently revealed Ford Bronco, could it be a golden opportunity to snatch up a lesser-known but still capable vintage SUV? Now, you may say that the FJ40 or the K5 Blazer have been riding high for a while, hardly making them bargains compared to the modern SUV darling of the moment, but the Nissan Patrol is a great choice for someone looking for a competent off-roader with an extra does of obscurity to ensure you stand out from the crowd (if that matters). This 1967 Nissan Patrol is said to be desert find, found somewhere on the California/Arizona border. Find it here on eBay with an $11,800 Buy-It-Now and the option to submit a best offer.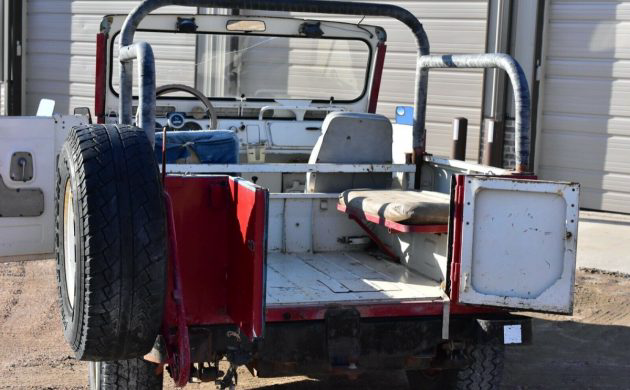 The Patrol comes up pretty infrequently, and when it does, they typically look like they haven't seen the inside of a garage in decades – if not since new. The Patrol's nearest competitor is the Toyota FJ40, which is almost universally restored far more often than a Patrol ever is, and I can't put my finger on why. Perhaps the lack of manufacturer support for an antique Nissan like this discourages a robust overhaul, and instead Nissan enthusiasts are left just trying to preserve what is left. Toyota isn't exactly known for running its own restoration shops, but when there's a critical mass of enthusiasts spending money, the big OEMs tend to do more to keep old-school parts in production.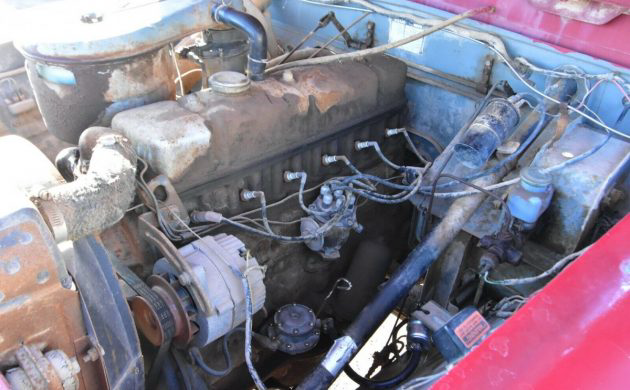 The seller notes that despite its years in the desert, the Patrol still runs pretty well, but it also benefits from some recent maintenance. This includes having the carburetor "overhauled" and a new fuel pump being installed. Those are usually the big suspects with a rudimentary vehicle like this if it's running poorly, and thankfully, anything else is usually even more straightforward than those two repairs. Someone who is more knowledgeable than I am about these old Patrols could confirm whether other basic tune-up parts are available, and I'd want to go through the cooling system proactively before driving it much farther. Of course, if it survived in the desert all these years, a few more weeks with an old water pump likely won't hurt it.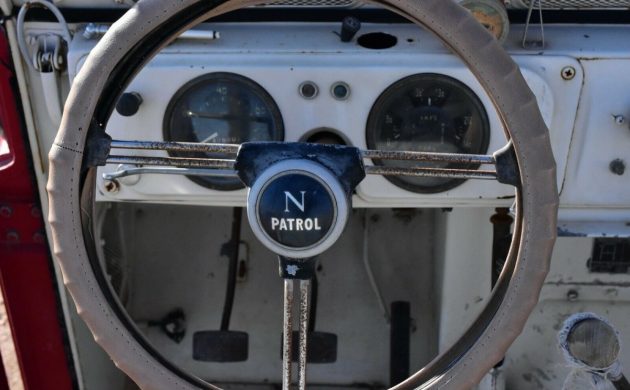 The Patrol has been repainted, but this isn't the kind of truck you buy for the original paint job. No, they were put away wet when they were nearly new, and that's sort of the beauty of these old SUVs: no one bought them to win a beauty contest on the trails. No automated side steps or 10 inch infotainment screens, just a few dials and a very cool three-spoke steering wheel. The original paint scheme was light blue, which you can still see in places. The seller notes there's a hole in the exhaust, but fortunately, with a fairly truck-like engine, the added noise probably just serves to make the Patrol sound intimidating than it really is. Would you choose one of these rare Patrols or an FJ?