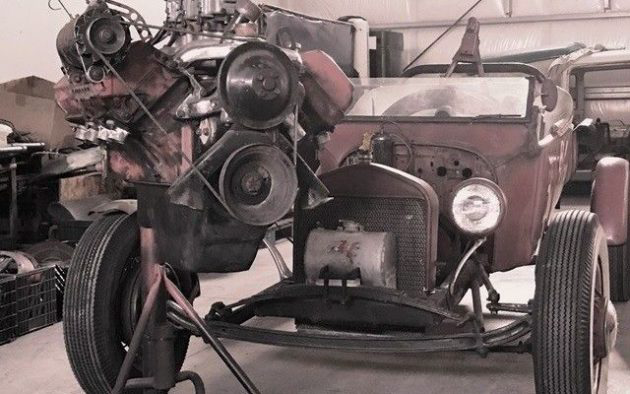 A fiberglass t-bucket may be the cheapest route into hot rod ownership, but metal bodied machines just can't be beat. Something built back in the day would be even better. Cars like that don't come along very often though so you can just guess how excited we were to stumbled upon this Model T. The seller claims that it was hot rodded in the mid to late fifties shortly before it was parked in a barn. Find it here on eBay where the auction ends shortly!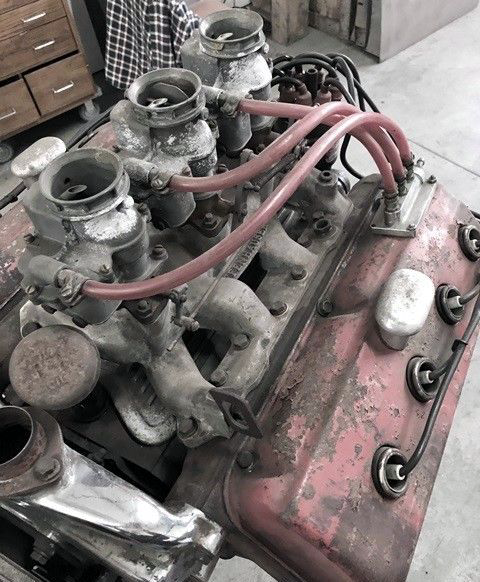 It's probably safe to assume that this racer was actually raced at some point. The seller mentions that they haven't been able to find any proof, but there is a lot here that would make you think that it saw a drag strip or two. This wasn't just your average weekend cruiser. That's a Red Ram 241 Hemi engine with an Offenhauser intake and three Strombergs sitting on top! Power ran to the back through a Lincoln transmission and '40 Ford rear end.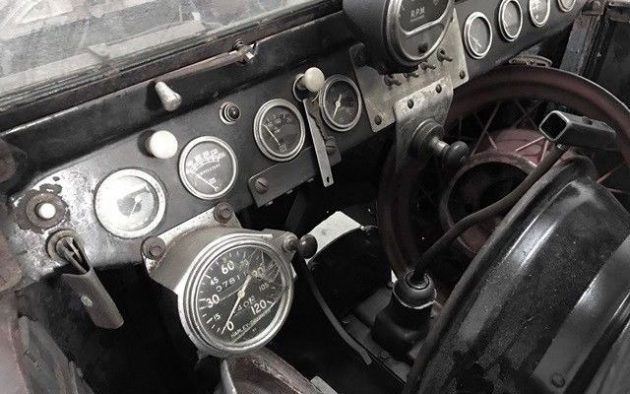 In the cockpit you there's a whole array of gauges and switches. Someone obviously wanted to keep track of all the vitals. There are some parts stuffed inside and there are multiple boxes of spares. Supposedly, the car was retired in the sixties and went into a barn until it was purchased in 1970.  The new owner had big dreams of getting it back on the road, but it ended up just sitting in their garage until the current seller found it.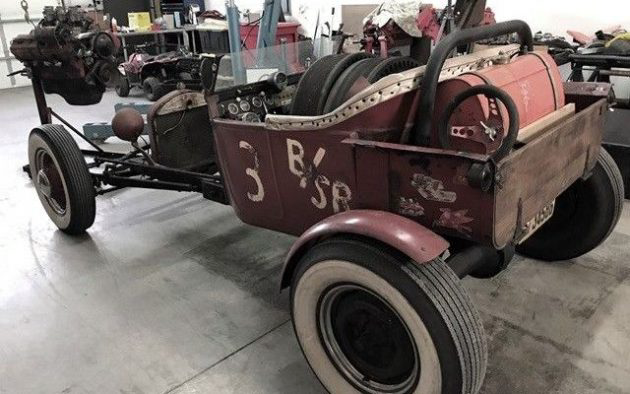 This thing has an awesome look and we hope the next owner keeps it as original as possible. It's going to take some work to put it all back together, but you'll have one cool machine when you're done. Heck, if you were really quick about it, you might even be able to take it to the upcoming California Hot Rod Reunion. The car's history may be unknown, but that doesn't mean you couldn't start creating your own!