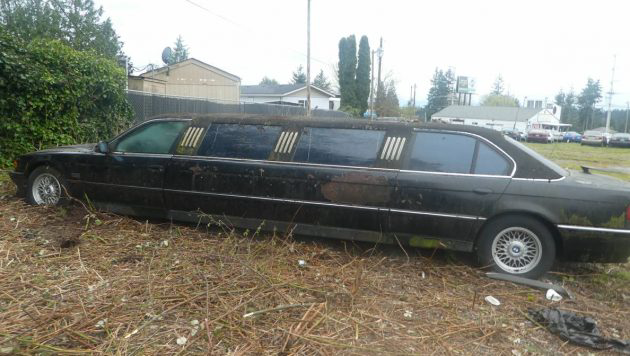 Supposedly, this E38-chassis 7-Series was bought new for a limousine business that hit the skids, with an early accident and poorly repaired damage to the 7er the final straw. The seller claims he is responsible for clearing land that was recently sold, and that the 7-Series stretch limo was parked up its roof line in blackberry brush and pine needles. It needs to go fast, and he's asking just $500 for the 25,000 mile example. Find it here on craigslist, or go here if the ad disappears.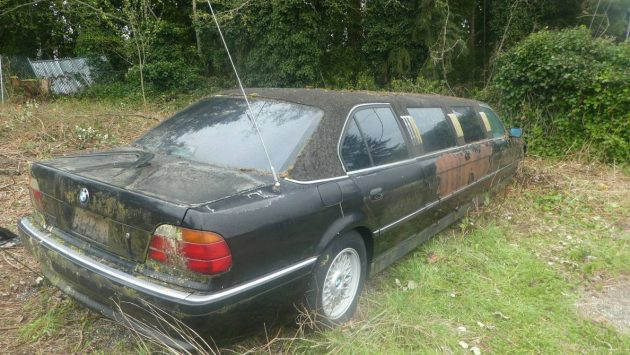 The damage to the 7-Series appears to have affected both sides, with surface rust blossoming at the midsection. I'm not sure what type of impact this indicates, but apparently prep work was lacking and the surface coat flaked off in sheets, leaving bare metal exposed. Would that be enough to get me to throw in the towel on a $60,000 limo that's barely broken in? Not necessarily, but I suppose it could have been the final straw in a long list of annoyances.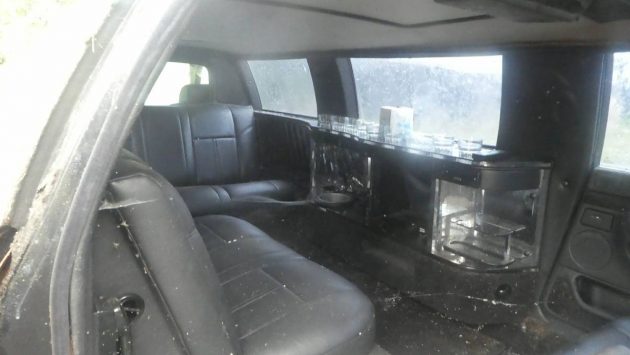 Sometimes, the low mileage claims can be dubious at best. But the interior – although dingy and covered in spider webs – shows very clean leather and door panels with minimal wear at best. Likewise, the ad photos show front leather seats with healthy bolstering and no signs of damage or split piping. Surprisingly, the headliner hasn't fallen down yet but I'd be more concerned about the wildlife that needs to be cleaned out of the cabin.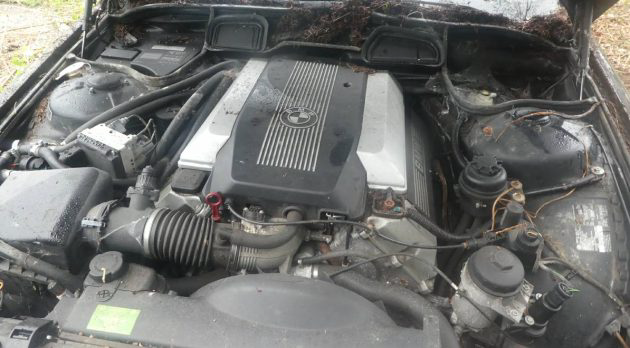 Assuming this started out as a basic 740 sedan, the engine is likely BMW's M60 V8, which was good for about 282 b.h.p and close to 300 lb. ft. of torque. The cleanliness of the engine cover seems to back up the low mileage claims, but some exposed / messy wiring is a tad worrisome. No matter what, $500 seems like a bargain for a custom stretch 7-Series with low miles and plenty of livery service life left in it.