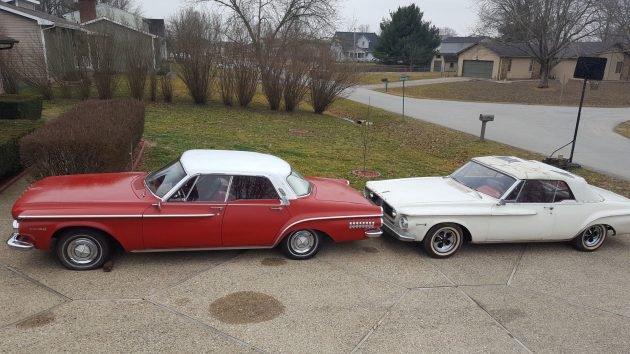 There aren't many more distinctive designs than Virgil Exner's early 1960's Mopar products. This pair of 1962 Dodge Darts is being offered by auction here on eBay, both for one price. While the bidding is starting at only $1,000, the buy it now is an expensive $23,000. The Darts are located in Columbus, Indiana.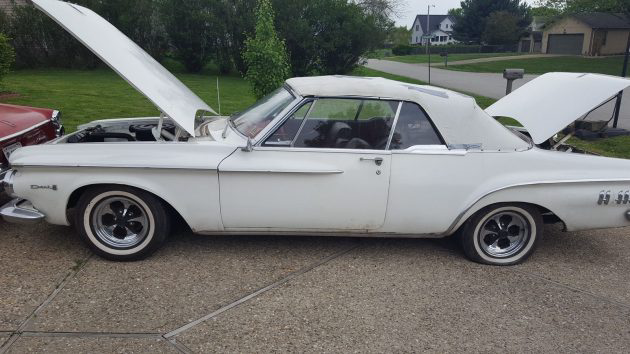 The convertible is the star here, complete with the vintage Keystone Classic wheels. It runs but needs body work to the level you would like, a new top and a power steering pump. It's hard to tell how much body filler is in there, but looking at the rear quarter panel I'm guessing a decent amount.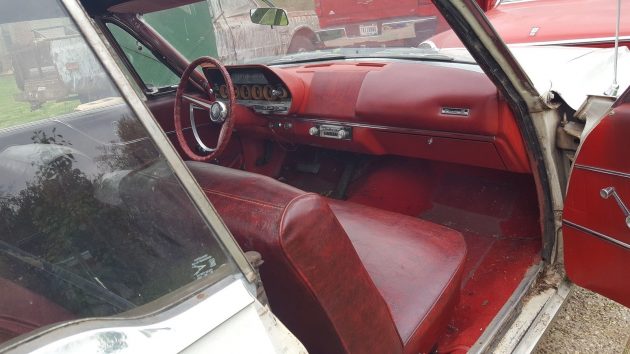 I'm pretty sure that seat upholstery isn't original, but it doesn't look too bad. The dash looks nice and although you're going to want to replace some weatherstripping, overall the car looks like you could fix that power steering pump, put a top on it and drive it while you improved things.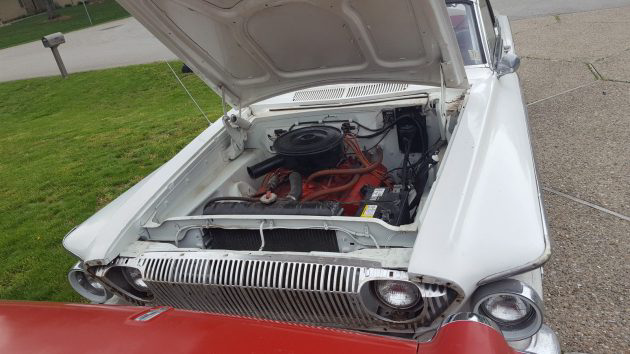 I was expecting a slant six, so this V8 was a pleasant surprise. The underhood appearance really is pretty good, although it's obviously been resprayed as I'm pretty sure the wiring harness didn't start out white.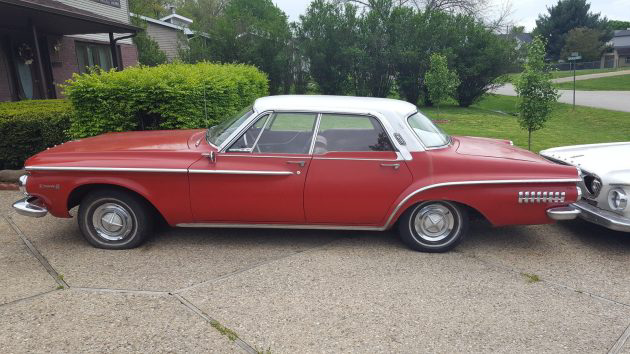 Above the convertible in the driveway is this four door. Still wearing what I think is its original wheel covers, this two-tone larger version of the Dart looks like a winner as well. The sedan also needs some body work, new door and body gaskets. It also needs some vent work according to the seller. I'm wondering exactly what that means.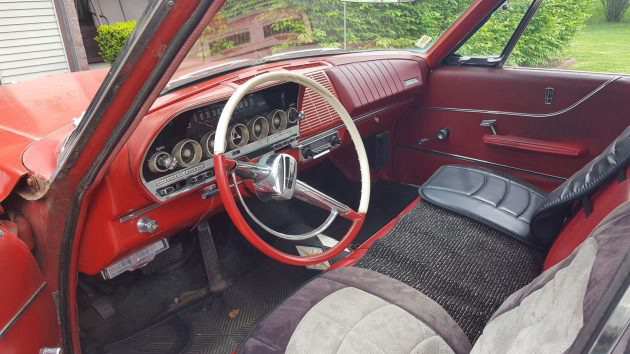 Apart from the makeshift seat covers, the interior of the larger car looks pretty nice, certainly for a driver.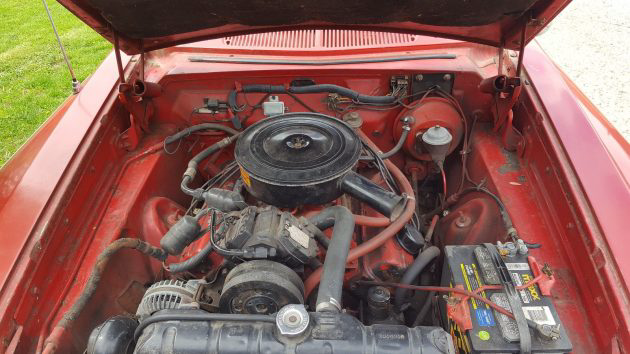 Under the hood, we can see a V8 (somewhat surprisingly) and the obvious air conditioning compressor. So–faced with both of these cars, what would you do? Pretend for a moment you own them both. Would you move the air conditioning to the convertible and sell off the sedan? Keep them both and continue with the mirror image color scheme? And would you build the unbuilt model kit that's included, or keep it in the box?