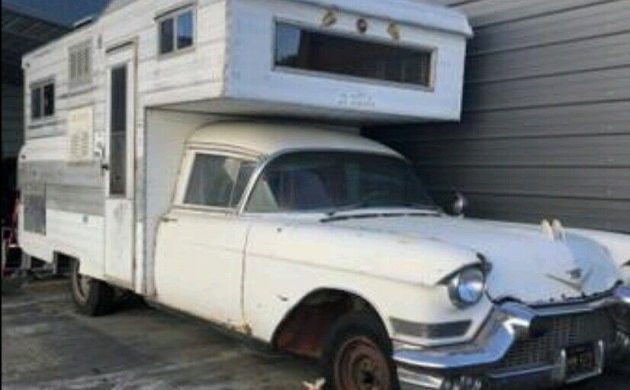 Back in the 1950s and 1960s, it wasn't unusual to see Cadillacs, Pontiacs and Oldsmobile's converted for other uses. Like ambulances, hearses and even campers. This conversion looks like it may have gone through two iterations. Because of the raised roofline, it could have been a carrier of people at first, alive or dead. Then later having had the back cut off and a camper body added that looks like ones found on pickup trucks. Regardless how this one was built, it's not in bad condition for what it is, but it's missing its drivetrain. Situated in Las Vegas, Nevada, the starting bid here on eBay has been set for $3,000, but no takers so far. Thanks, Larry D., for "camping out" to find this one for us!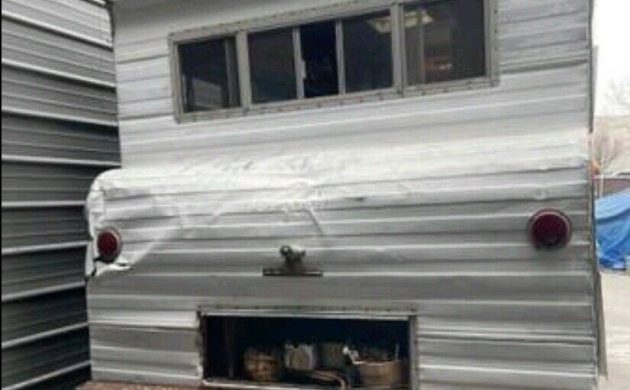 The basis for this camper is a 1957 Cadillac, probably a Series 62 model, that has been relieved of its sheet metal behind the front doors. It would have been powered by a 365 cubic inch V8 with a 4-barrel carburetor that was rated at 300 hp. That and the automatic transmission that would have accompanied it have flown the coop. What remains is a Cadillac shell with rust at the bottoms of the doors, fenders and hood closure. Perhaps not terminal, but something that would have to be tended to if a restoration is planned.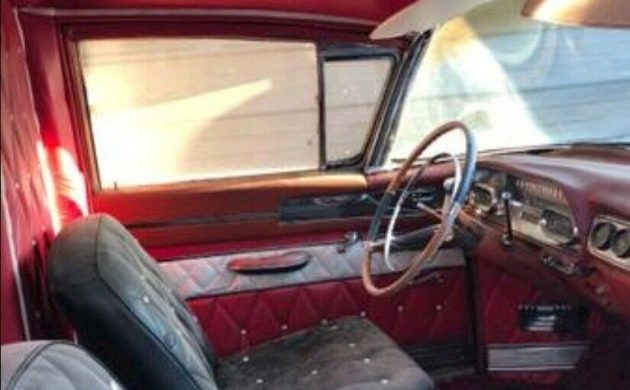 Inside the pilot's portion of the car, the interior has been customized with some tuck and roll type of fabric and colors that are quite reminiscent of the 1970s, which may have been when this conversion took place. The front portion of the cabin may be passable once cleaned if the colors and shag carpeting don't bother you. The bench seat has been replaced by a couple of buckets of unknown origin.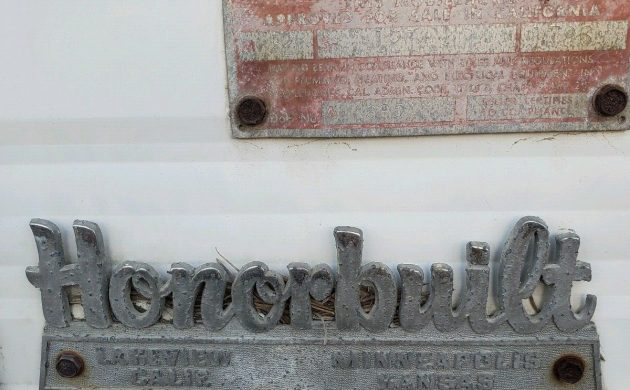 The camper body has a few dents and dings with the worst we can see in the rear where it got tapped on the driver's side. There is an emblem that says Honorbuilt on it, which was a company out of Minneapolis that once built camping equipment. They're no longer in business and there's not much about them to be found online now. The interior of the camper itself looks good overall with no obvious signs of leaks or critter activity that would have damaged anything.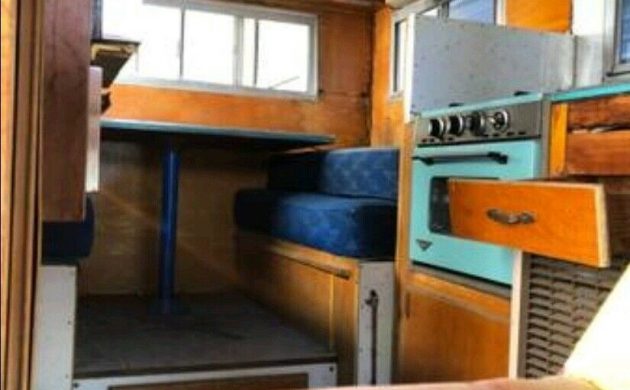 Restoring the Cadillac part of this equation is probably going to be easier than sourcing parts to repair anything amiss with the camper. Not being an expert on the camper conversion market, I don't know how readily available parts are for the dwelling component of this vehicle given that the conversion may very well be 50 years old. If you're longing for a camper that you can drive without going the whole RV route, something like this might be quite interesting once restored. But would you end up have far more invested in it than if you bought a more recent, nice Ford F150 with a camper on back?