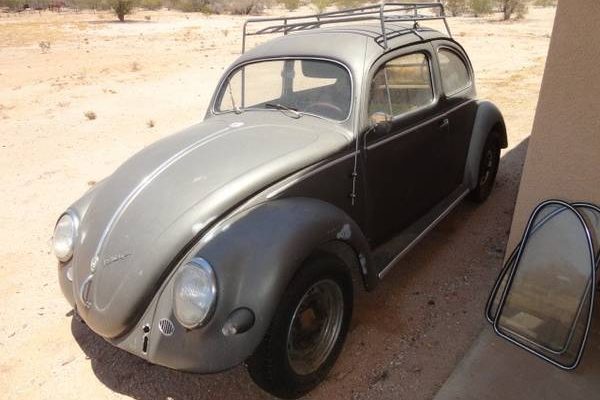 Isn't this a cute project car?  You've got to love these early Beetles.  Said to be a true California barn find, this 1957 VW oval-window Beetle is for sale here on craigslist.  With an asking price of $9,800, it currently resides in Maricopa, Arizona.  Check out the rest of the story on this "people's car" and see if it might be a candidate for your next project.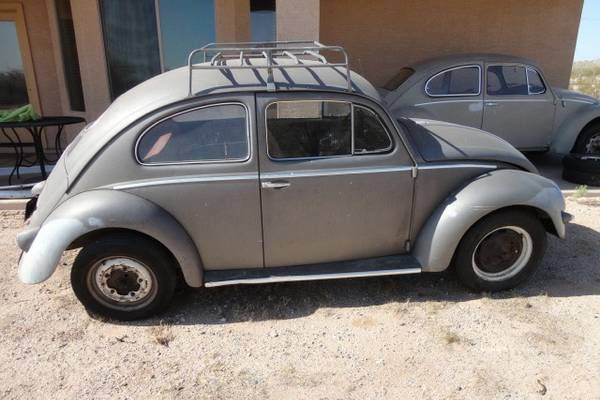 According to History.com, Volkswagen (or "people's car") was founded in Germany in 1937.  Said to be the pet project of Adolf Hitler, the original design for the Beetle came from Austrian automotive engineer Ferdinand Porsche.  You can certainly look at the Porsche Speedster and see the similar design influence to the Volkswagen Beetle.  After World War II ended, with the factory in ruins, the Allies would make Volkswagen the focus of their attempts to resuscitate the German auto industry.  The last factory production Beetle rolled off the assembly line in Mexico in 2003!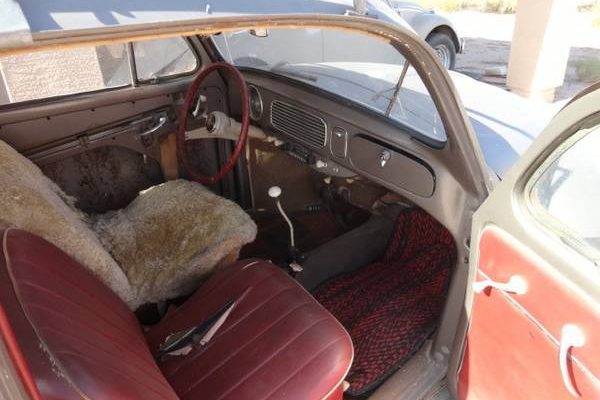 This particular Beetle seems to have a lot of originality going for it.  The ad does state that it has never been in any accidents, but nearly all the fenders have what appears to be primer sprayed on them.  Perhaps there has been some rust repairs done?  The interior seems to have a lot of originality.  Hopefully the floor pan isn't too rusty.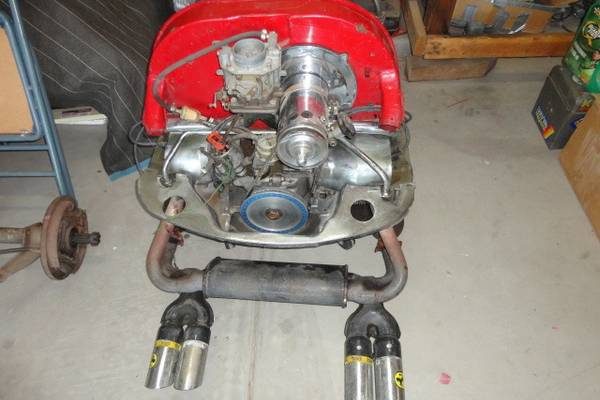 The ad states the car comes with a 40hp engine and the original numbers matching 36hp block along with a split case gear box.  These engines are fairly straight forward to install and a competent shade-tree mechanic could drop in this engine and have it running in a weekend.  The owner will have to decide if it would be better to restore the original engine or drop in the more powerful one.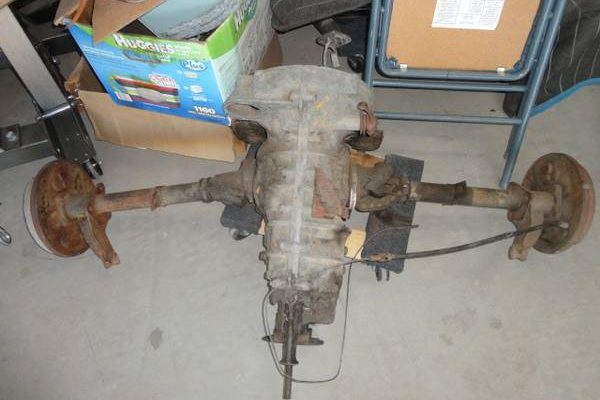 The transmission could definitely benefit from at least a rattle-can restoration.  Looks like the brakes will need some attention too.  The nice thing about these cars is they are very simple to work on and the components are relatively easy to maneuver by yourself.  Also, there are so many on the road (Not so many from 1957, but you know what I mean.) that parts are relatively inexpensive and plentiful compared to a lot of other European imports.  This project looks like a good one.  Don't pass it up if you've been on the hunt for an early Beetle.