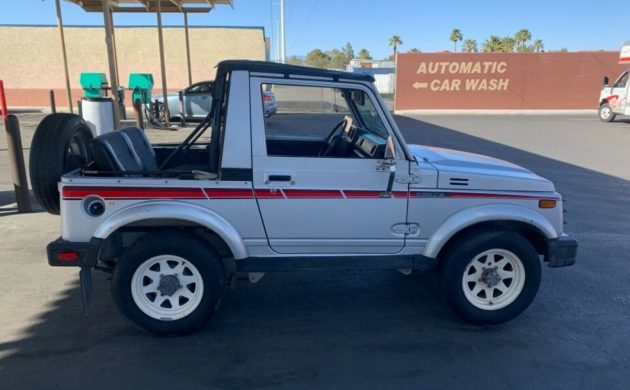 The Samurai was the first 4-wheel-drive vehicle that Suzuki sold in the U.S. In Japan it was known as the Jimny and the company began exporting them to America in 1986, badged as the Samurai. They were cool little vehicles akin to what would be a mini-Jeep. This 1987 edition has spent most of its life on the back of a motorhome, so the mileage of 61,500 is said to be mostly rolling miles. Located in Las Vegas, Nevada, this little gem is available here on eBay where the bidding has reached $7,600.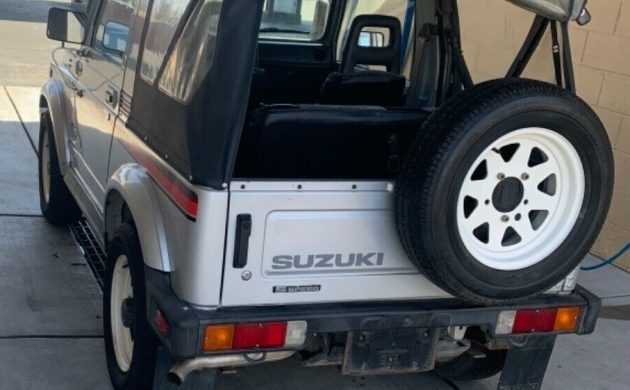 Roots of the Samurai begin in the late 1960s with Hope Motor Co. in Japan who had a kei-class 4X4 called the ON360. Suzuki bought Hope and the ON360 became the Jimny. U.S. versions came with a carbureted 1.3-liter overhead-cam inline-4 that put out just 63 hp. They weren't exactly quiet or fast but would tool around town just fine and really shined in off-road situations. Manual-locking front hubs were standard, although auto-lockers were available at the dealer. The Samurai was priced one-third lower than the Jeep Wrangler and sold 47,000 copies in the U.S. in its first year here. The following year, 1987, cumulative sales would pass the 100,000 mark. Demand for the little vehicles would eventually taper off and 1995 models were the last imported.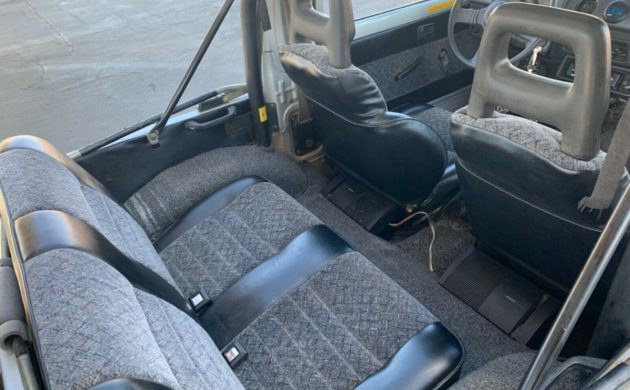 While we don't know how long this '87 Samurai JX has been owned by the seller, it's said to have mostly seen the back of a motorhome for the past 34 years. That means its mileage doesn't reflect how much time the engine was required to make the wheels turn. The seller says it's in pristine condition with only a nick here and there to prevent perfection. We're told if you go looking for rust on this Japanese Jeep, you won't find any. It doesn't have a hardtop, but a full tub bikini instead. The Suzuki is still sporting its original paint and striping, which came with the JX package. It comes with a front tow bar in case you have your own RV.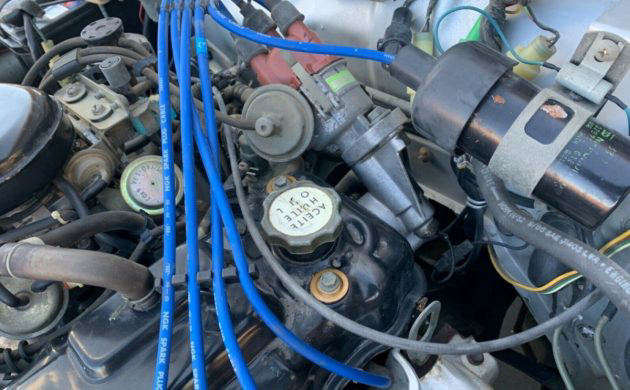 We're told the Samurai runs and drives like it should with no mechanical issues. The engine compartment looks squeaky clean with no sign of leaks. These little vehicles aren't common sights these days because they were used up and then put out to pasture. This one looks like a pleasant survivor that might be one of the nicest left. For the Samurai's currently offered online, the asking prices look to be between $5-10,000. These vehicles look to be a lot of fun for not a whole lot of coin.