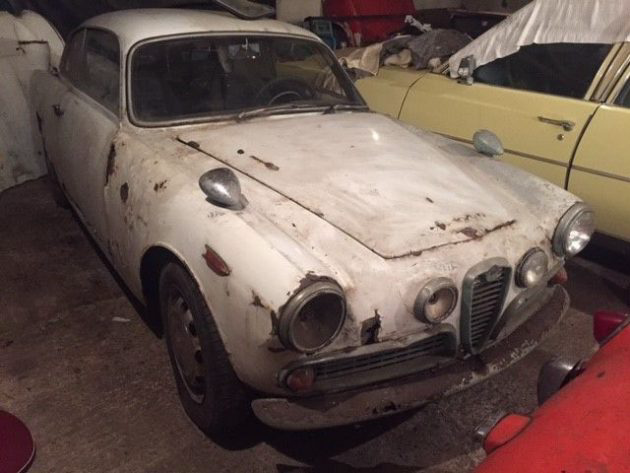 Alfa Romeo's Giulietta nameplate has been utilized for decades, but its history as one of the company's more successful road cars is what keeps it relevant. When introduced, Alfa actually bumped up output to meet the demand for the cars, which came in a variety of flavors such as this Sprint Veloce example here on eBay UK. The seller is quick to point out it needs everything, and its bodywork is in shambles. But did you know it was owned by a U.S. presidential candidate?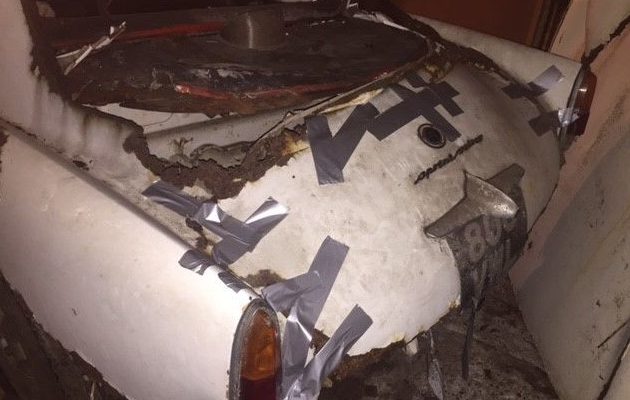 Woof. When your decklid is held on with duct tape, things have been bad for a while. Given the rot appears to extend down below the belt line and into the trunk floor, two possibilities exist for this Alfa: it's a parts donor for a healthier example, or someone is hoping to get it cheap enough that it's feasible as a complete restoration project, but the latter scenario seems impossible to us given the extent to which the structure has been compromised. Without the likely impossible to find rear glass, the interior is probably fouled up, too.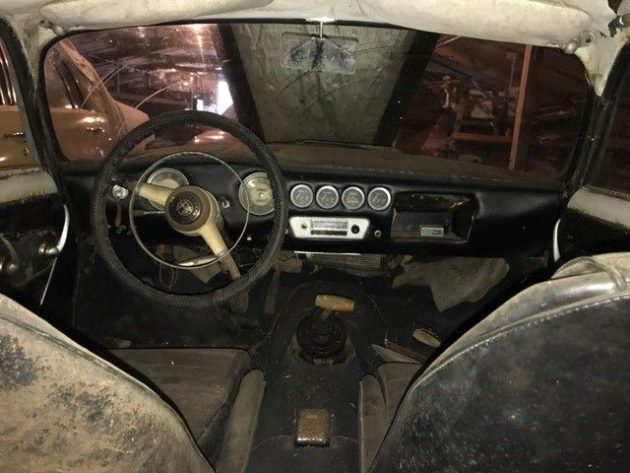 The Sprint Veloce has an interesting ownership history, being supplied new to Germany prior to being registered in the U.K. in 1965.  Curiously, its first U.K. owner was a chap named Andrew Sundberg, an American studying at New College Oxford, who later ran for President of the United States. He was a fierce advocate for the voting rights of Americans living abroad and allowing them to vote in U.S. elections, and even formed overseas committees for both major political parties. Was he the one who let this Alfa fall into this dilapidated state?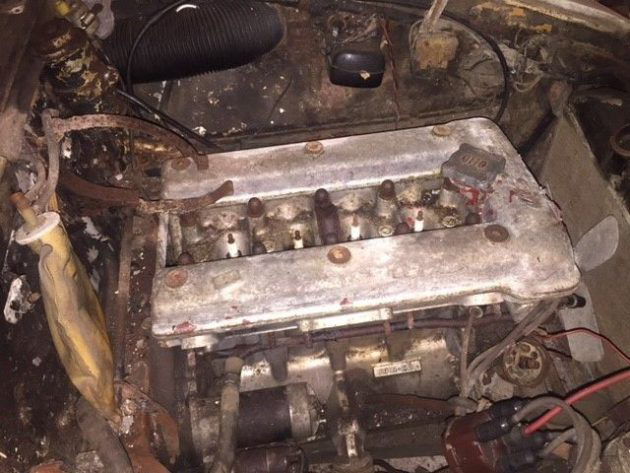 The iconic Alfa Romeo valve cover has been used in multiple models over the years, but that's about all that looks familiar in this engine bay. The Veloce models featured dual sidedrafts and 9.1:1 compression, but given all that this Alfa needs, the likelihood of this motor firing again any time soon seems low. The seller will include an Alfa Romeo Classiche Certifico Di Origine, which will validate that at one time, this Giulietta was someone's pride and joy. The reserve has been met; pack some extra duct tape if you plan on shipping it home.