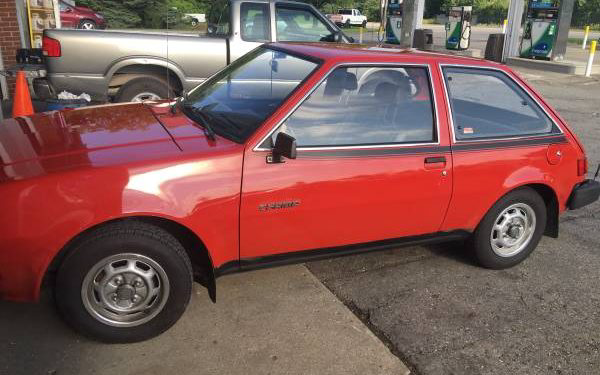 You may have heard of the Dodge (Mitsubishi) Colt, but have you heard of the Plymouth Champ? I hadn't! Captive imports have and will always fascinate me, especially Chrysler's unusual relationship with Mitsubishi. Thanks to Matt W. for sending this one in! Dodge Colts are interesting enough, but extremely uncommon these days. The Plymouth equivalent is even more scarce! Though this one has seen some love, it is in excellent condition and very possibly the nicest one for sale right now. The seller has provided an unusual assortment of pictures as well as much of the necessary information. Find it here on Craigslist in Michigan with an asking price of $2,500.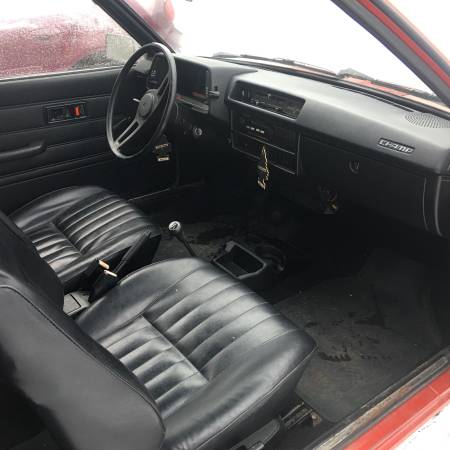 This Champ is in complete and good quality condition, with minimal wear to the interior. The seller states "the interior is like show room new super clean zero rips" and while the seats do indeed lack damage, I wouldn't quite call this showroom quality. For $2,500 this would be a super cool little daily that would not only be a lot of fun, but bring a lot of attention. It is always the odd little cars like this that people constantly gravitate towards because someone they knew had one back in the day. The dash is clean and un-cracked, the seats don't look dried out, and it looks ready for a new home! This car is said to run like a Champ (I feel like the seller really missed an opportunity there) with the only non-functioning item being the parking brake.
The tree air freshener is a sure sign of a used car, and it seem pretty likely that this Champ has been equipped with one most of its life. Though the interior is irrefutably nice, to call it showroom quality and not clean it up is a bit of a misfire. A quick vacuum and wipe down would go a long way on this Plymouth! I don't know what the wet spots on the floor mats are, but I like to think the car has just been washed and the seller had wet feet upon stepping into the passenger compartment and that it isn't the result of an unresolved issue. Maybe its wearing "sell-me" red, maybe its Maybelline, but I kind of want this car! There are no photographs of the engine bay, and it is not mentioned what engine it has. It is likely a 1.4 or 1.6 liter Mistubishi four cylinder. A turbo 1.6 was available, but it seems like that would be mention if this car were so equipped. Would you daily this car, restore this car, or avoid it altogether?