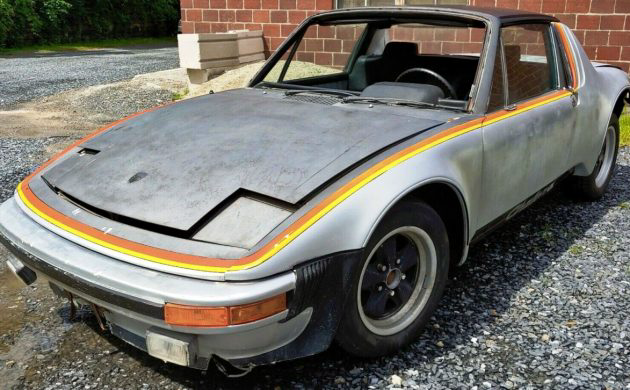 When the Porsche 914 debuted in 1969 it was a vast departure from anything Porsche. The unique styling and mid-engine drive train got the attention of many. The 914 has an interesting history starting as a joint venture between VW and Porsche, the base engine was a 1.7 flat four derived from Volkswagen. While the base 914 is rather common, the Porsche powered 914-6 models are rare and highly sought after. Check out this unique 1970 Porsche 914-6 with a Chalon body kit here on eBay in Springfield, VT with bidding at $2,025 at the time of writing.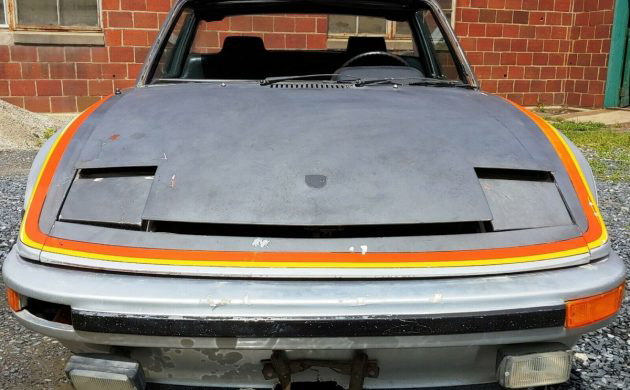 The Chalon conversion was a body kit only and offered no performance gains. This was a somewhat popular kit and fit and finish varied based on the quality of the installation. Several things make this car unique, one being the Chalon kit, another being that is a 914-6 and not the standard 914. Although it is missing the engine and transmission, this could still make a good starting point for a 914-6 restoration. The fact that this is an early 914-6 and the bodywork has period striping and Chalon logos, it is possible this is an early Chalon conversion possibly used for advertising reasons. This is purely speculation on my part.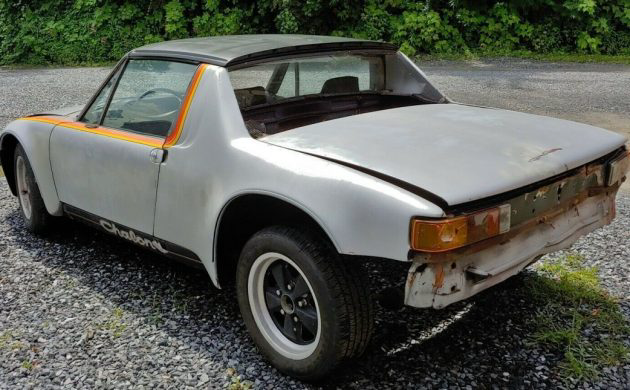 This car was recently found in southern California and does not have a title and comes with a Vermont bill of sale. The 914-6 has several unique features not found on the base model, one being 5 lug wheels that are seen here. Other specific features retained in this car are the brakes, dash, steering column, axles, hubs, and oil tank. These parts are important when bringing the car back to 914-6 standards obliviously.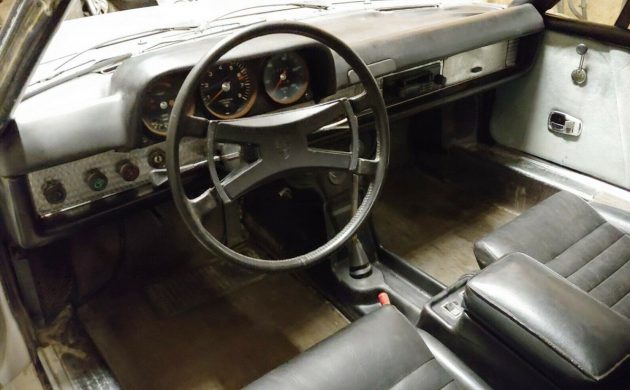 Its good to see the interior is relatively intact, the early 914-6 seats appear in good shape. From the interior shot, we can see the ignition switch to the left of the steering column, which is unique to the 914-6 model. The most valuable part of this car is missing which is the Porsche 2.0 flat-six that was sourced from the 911T. Prices of complete 914-6s range from 60k on up to over 120k depending on year and condition. If this car sells for the right price, the buyer could source a correct drive train and have a 914-6 driver with a unique look.