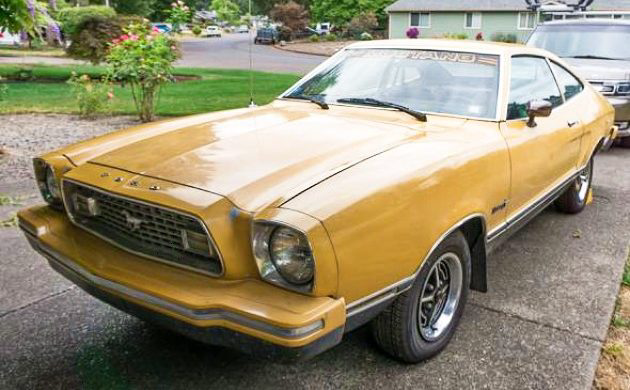 Please don't call this mustard yellow Mustang II a Pinto! Yes, it is built on a Pinto platform and came with an anemic 2.8 liter V6 but it is a Mustang and it sold very well. Unfortunately, the Mach I stickers didn't fool anyone when it came to acceleration. Ford shortened the Mustang in 1974 by 19 inches and the car lost almost 500 lbs. The oil embargo was impacting fuel prices and the Mustang went back to its modest roots as a secretary's car from 1974-1978. This Mustang II is listed here on Craigslist for $3,000 and is located near Portland, Oregon.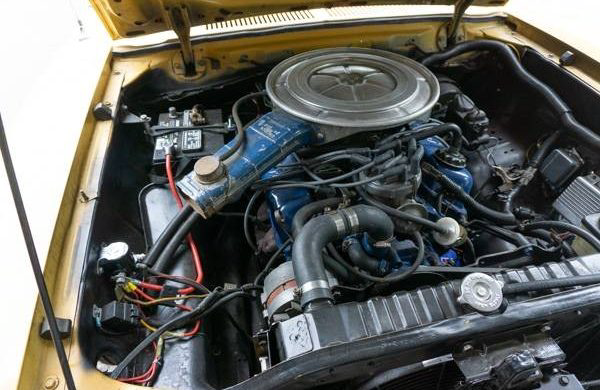 The good news is that someone replaced the 2.8 liter V6 with a 5.0 liter V8. There are no specs on the engine but it does look factory. I would assume it is fed by a 2 barrel carburetor. The seller states that it runs good but it has a valve issue and low compression in one of the cylinders. The motor is attached to a C-4 automatic transmission and overall the car is pretty solid. One of the fenders is a different shade of mustard yellow and the seller is offering a replacement hatchback for free with the sale. The Mustang II is said to handle better than the prior year due to the rack and pinion steering which has been rebuilt on this car. The seller notes that the brakes, tires and fuel lines are new.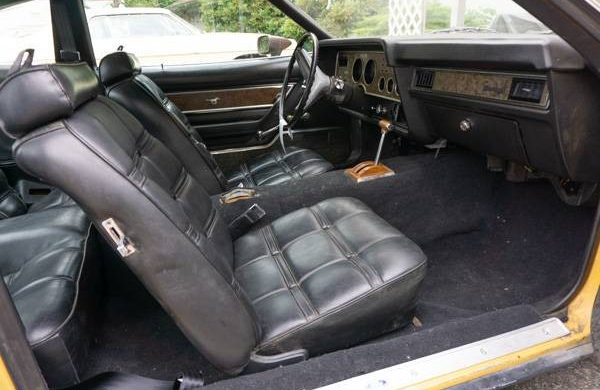 The interior looks comfortable and original but those seats won't hold you very well in a tight turn. The carpet has been replaced and the interior appears to be in better shape than the rest of the car. My twin brother loves these cars but, then again, he is a fan of the Cosworth Vega, too. When we are in high school, we would prey on Mustang II King Cobras in drag races in our Pontiac Trans Ams knowing that even the V8 Mustang IIs produced only 140 horsepower! With all teasing aside, the Mustang II was a sales success selling over 1 million cars from 1974-1978.
While you could by a 454 Corvette at the Chevrolet dealer or a SD-455 Trans Am at the Pontiac dealer in 1974, Ford went for the economy market with the Mustang II and abandoned its iconic heritage developed over the last 9 years.  If this is your cup of tea, then this one can probably be bought cheap.  If you owned a Mustang II, please comment below and tell us about your car.
Have something to sell? List it here on Barn Finds!