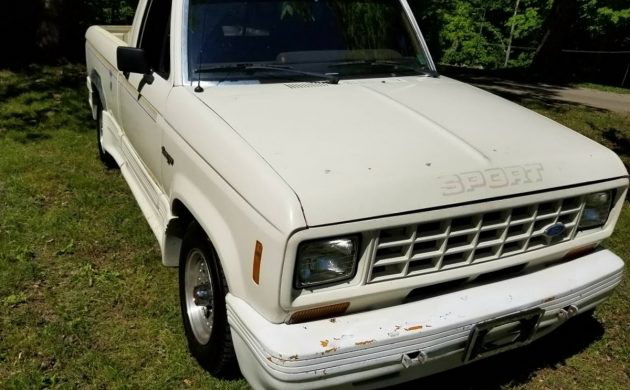 We show a fair amount of small pickups here but since US companies didn't really offer small pickups until the early-80s, at least of a homegrown variety, most of them have been rebadged Japanese offerings. This 1988 Ford Ranger GT is a rare version of this well-known pickup and it can be found here on craigslist in Nashville, Tennessee. The seller is asking $1,850 or best offer.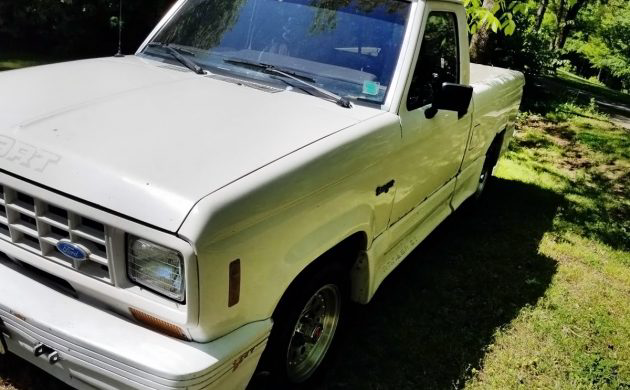 3, 2, 1… I'm just counting off the seconds until someone proves me wrong on a domestic auto maker offering a mass-produced small pickup made in America for the US market. I'm not talking about a Crosley or a Falcon Ranchero, etc., or a rebadged foreign truck. I mean what we know today as a reliable, daily-usable pickup with the modern features and safety and reliability that we have come to know and love about our trucks. I can't think of one before the Chevy S10 and Ranger, can you?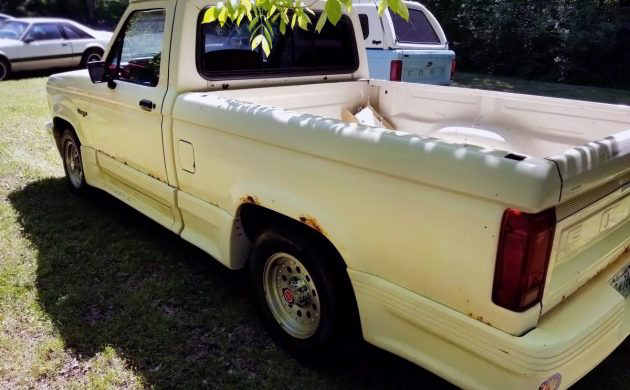 The Ranger GT is a fairly rare unit as they were made only for the 1988 and 1989 model years. They don't come up for sale too often and when they do, my eyes perk up. Or is that my ears? I don't see with my ears.. hmm.. Anyway, I take notice. I like as rust-free of a vehicle as I can find, though, and you can see rust lurking on this example and what looks like rust repairs?. The seller says that it's "Original it has spent a lot of its life being towed by A RV It does have some small rust spots but nothing major". The GT package added around $4,600 to the price of a Ranger which is around $9,700 in today's dollars.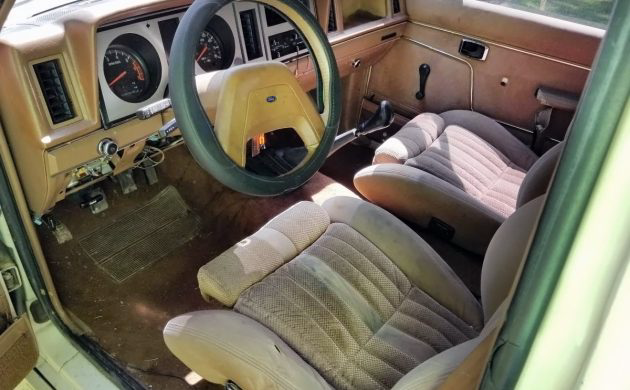 The interior is interesting and those should be the factory seats which the seller refers to as Recaro seats. I don't believe that they're actual Recaro brand seats but they are sport seats and they should have power lumbar support. This GT comes with a 5-speed manual transmission but a 4-speed automatic was an option. It seems like most of the examples that I have seen have had a fat steering wheel cover for some reason. This truck needs work for sure but they are unique rides.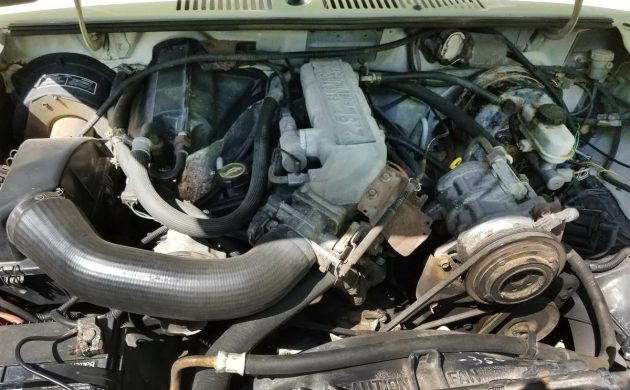 Here's the 2.9 V6 which would have had around 140 hp so it's nice to have a 5-speed manual transmission to be able wring those ponies out as much as possible. This Ranger GT is rare with fewer than 2,000 of them being made between 1988 and 1989 and this one "runs and drives very well". I would sure like to add one of these to the herd someday. Have any of you owned a Ranger GT?
Have something to sell? List it here on Barn Finds!