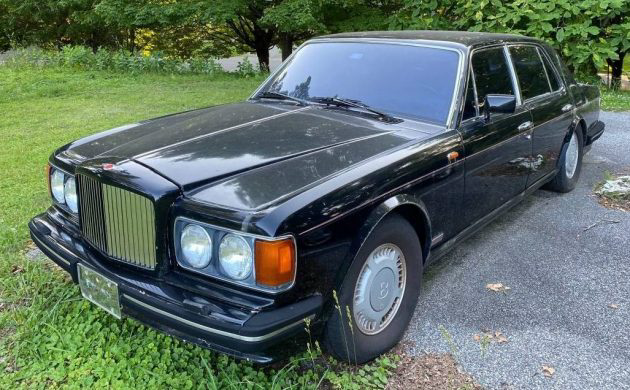 When it comes to looking like you're worth a million bucks, Bentleys of almost any generation can impress most passers-by – even if you only paid $11,000 for the one you're driving. This example still looks incredibly stately, but sitting in what looks like an apartment complex parking lot is doing it no favors. Seeing as it's parked next to an equally tired Subaru SVX, it would seem the owner has a taste for the obscure, but he claims he's got too many irons in the fire to give this Turbo R the love it deserves. Find it here on craigslist in West Chester, Pennsylvania.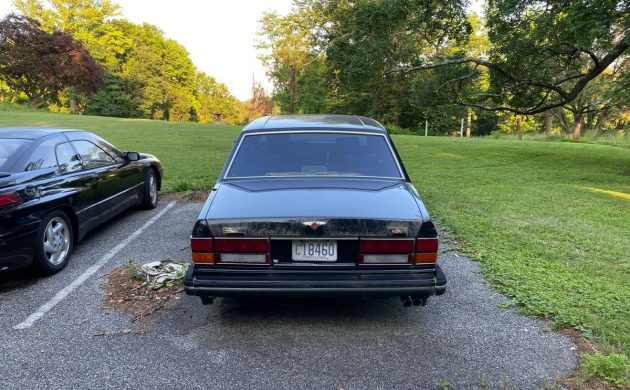 The Turbo R is the one to get, in my opinion, if you desire a Bentley from the 80s or early 90s. They actually packed a respectable punch despite that era of performance vehicles suffering from a hangover of the malaise from the early part of the decade. The Turbo R also received some other enhancements in the chassis area that made the handling better than decent, all the while preserving the sleepy, stodgy image like only a Bentley could deliver. That being said, they are maintenance-intense vehicles, and the fact that this one has been sitting long enough to require a jump start is worrisome.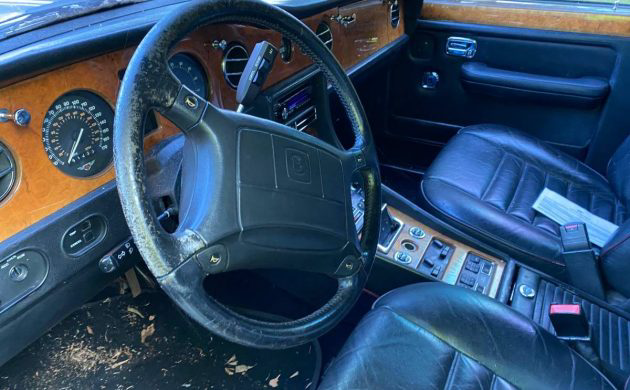 One of the classic pet peeves of a website like this is sellers who can't even be bothered to vacuum out the interior for pictures, or just shake out the carpets. The seller claims the Turbo R is still a pleasure to drive, but it doesn't have the appearance of a car that's been loved. That said, the acres of wood trim and leather that came standard still look to be in decent shape, and if it's been sitting outdoors, the sun hasn't entirely destroyed the interior as of yet. The seller notes that inside some issues have crept up, including the power windows not working like they should and the trim along the windshield failing, which can lead to water ingress.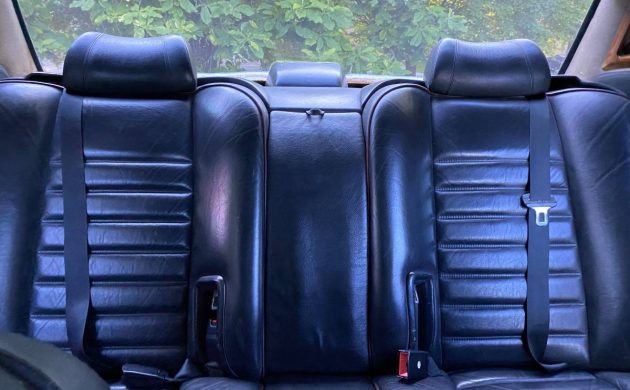 The seller notes he is selling the Bentley cheaply now in lieu of doing any maintenance work, but will take in for a tune-up (and presumably re-list for a higher price) if no one bites at his current ask. The back seats similarly don't show the seam splitting at the top of the bench that is typical for cars left to bake in the sun, so perhaps the Bentley has only been recently ushered outdoors to keep the SVX company. The listing calls it an "…excellent daily driver," but it seems like some work will be required before it achieves those levels of reliability. Still, I'm guessing you can negotiate for a better offer, and have a worthwhile project on your hands.
Have something to sell? List it here on Barn Finds!