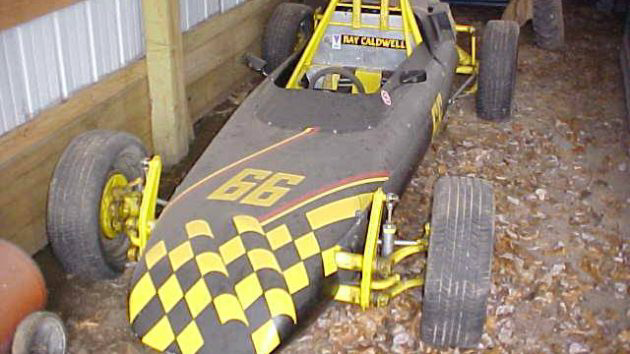 What I'd love to know the most about this vintage Formula Vee race car is what is it? I thought based on the "Ray Caldwell" decal on the seat would mean it's a Caldwell, but it doesn't look to be the case. However, whatever it is, it's for sale here on craigslist in Eleva, Wisconsin for $4,000.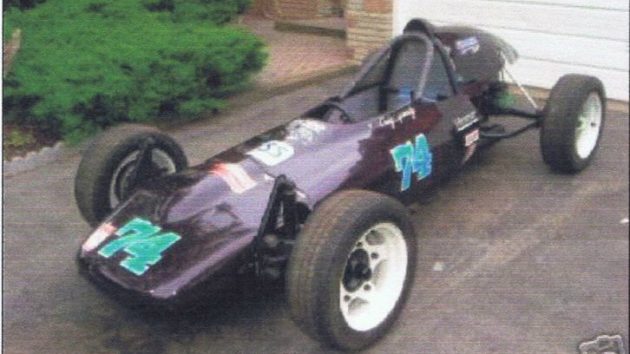 Here's a Caldwell D13, one of the more popular Formula Vee's there are. Looking over a lot of pictures of Caldwells, every one seems to have the bulge down the center of the front bodywork. As you can see from the top picture, old number 66 doesn't have it.
The rear bodywork looks considerably different as well. Any of you experts recognize it? The seller says the last time they drove it was at the Waumandee Hill Climb in Wisconsin about a year and a half ago. That's really encouraging if true because it hasn't been stationary for long and perhaps can be put back on the road quickly. Apart from the layer of dust, it doesn't look like it's been stagnant for that long.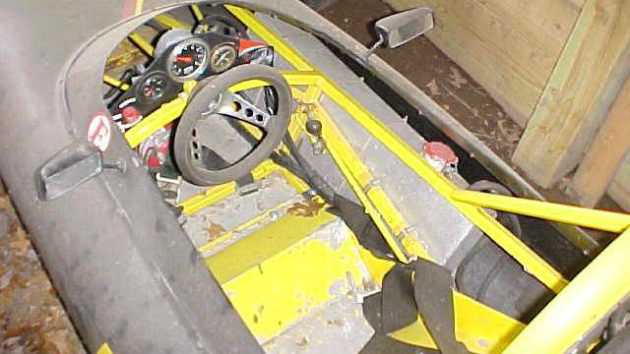 Not a whole lot in here, but that's not a bad thing. Remember, you're talking about a racing class that uses a lot of Volkswagen Beetle components, so it's pretty straightforward. It's also nice to see things like mirrors, belts and things like that intact as well.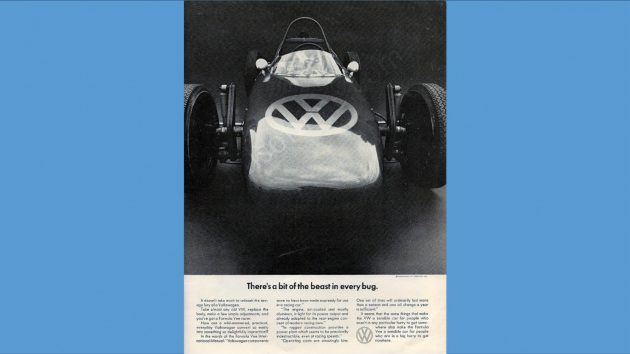 As you can see, Volkswagen was very proud of that racing connection, too. As a matter of fact, the car in this ad looks to have a very similar shape to the one for sale. Wouldn't it be amazing if it were the same car? (no, I don't think so either, but it would be cool) The nice thing is that you can race this car in all kinds of vintage racing events, autocrosses, hill climbs, track days, and all kinds of other events. I know this would be great fun to drive–want to go racing?