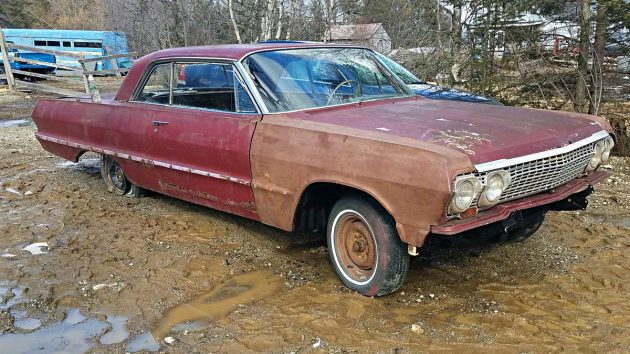 How many times have you come across a car that didn't seem to be much at first, but the more you looked at it, the more you realized what a great car it was? Well that is how this 1963 Chevrolet Impala SS is. Although it looks original and a bit forgotten, this Impala is an awesome project car, with a ton of spares. Although there is no engine, this Impala project with its restored frame and engine compartment is offered for a mere $2,000! Be sure to check this one out here on craigslist out of Ellsworth, Maine. A big shout out to bill walters for submitting this great project ready Impala!
So for $2,000 you are getting a mint condition frame that looks to have been sand blasted and painted, and the fire wall section has also been cleaned up and painted.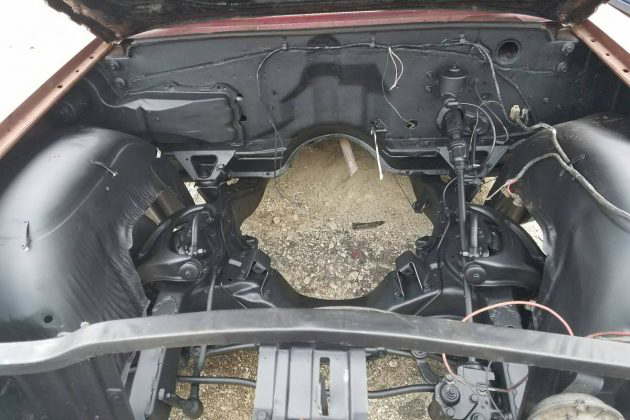 Put back together it is easy to see that the seller has a great eye for detail. Notice how nicely the wiring harness is laid out. I would guess that the seller had an engine swap planned out for this car and boy was it going to be clean under the hood of this unrestored classic. Another cool fact about this car is that it is a factory stick shift car, so it is equipped with a clutch pedal for all you gear jammers.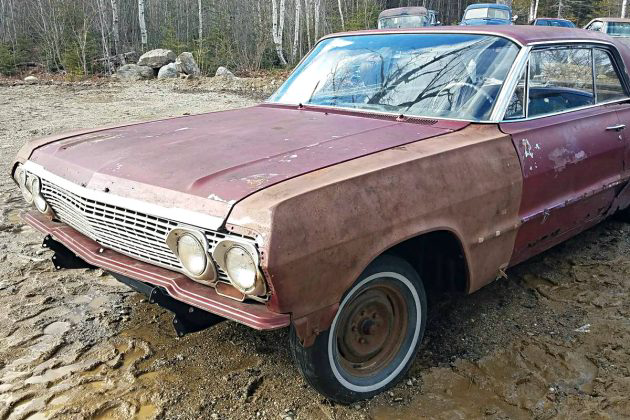 The exterior is weathered, and there is some rust, but the seller reports that the floors in the car are great. Several spares come with this Impala, including a set of almost rust free doors. Also a set of quarters are included as the quarters could use a little work. With a lot of work already competed, and a cheap buy in price this Chevrolet has a lot of potential! What would you do with this Impala SS?
Have something to sell? List it here on Barn Finds!