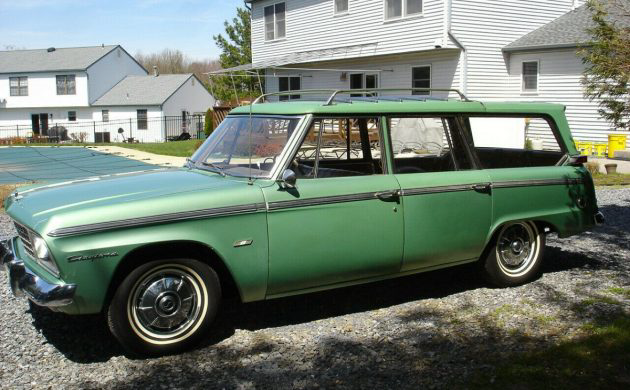 Financially-strapped Studebaker was not one to sit on its laurels. Despite limited funds, they came out with two interesting cars for 1963. One was the now-iconic Avanti, the other the Wagonaire station wagon. That was the wagon that had the sliding roof to accommodate carrying tall items in the back (no giraffes, please). From the next-to-last year of production for any kind of Studebaker automobile is this 1965 Daytona Wagonaire, which has been nicely preserved and residing in Mullica Hill, New Jersey (not far from Philly) and available here on eBay. While the reserve has not been met, the bidding stands at $7,609.
I've always had respect for Studebaker during its last years. They made some attractive, reliable cars that they could never sell enough of to last past 1966. By 1964, the Lark had morphed into the Daytona and the Wagonaire was the station wagon of choice. The sliding roof feature was standard on all wagons, but they were not leak-proof in the beginning, so Studebaker began offering a delete option for buyers to take a fixed-roof wagon for a C-note less. In four model years, Studebaker sold 19,122 Wagonaires, with 1963 being its best year (11,195 units). 1964 sales were half that at 5,163, 1965 limped along at 1,824 and there were only 940 built in the swan song year. All Wagonaires built after December 1963 were assembled at Studebaker's Hamilton, Ontario plant as they had closed the South Bend, Indiana facility. Thanks to How Stuff Works for production information. Also, Wikipedia.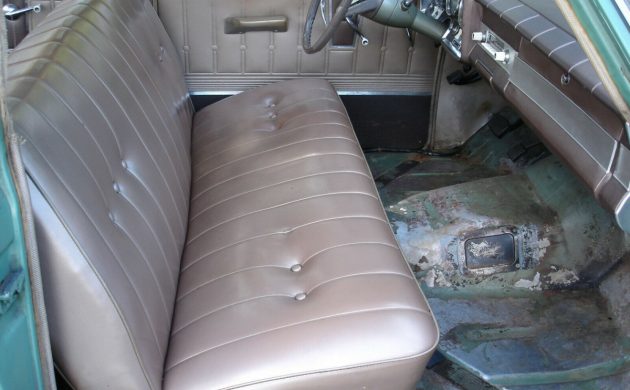 The seller purchased this beautiful Wagonaire in 2012 with 56,000 miles on it and has added just 8,000 more. We're told the vehicle has never had any rust and the Laurentian Green paint job is largely original and the bumpers have been re-chromed. While some of the pictures don't show it, the wagon has a roof rack and that will be included with the sale. The upholstery (front and rear) and headliner are also original and looks pretty darn good. The cargo area looks a little dirty, but we can't tell if that just an issue with the floor covering. The carpeting in the passenger compartment has been removed and the buyer will have to replace it.  Everything works on the dash except the radio and clock (fuses?).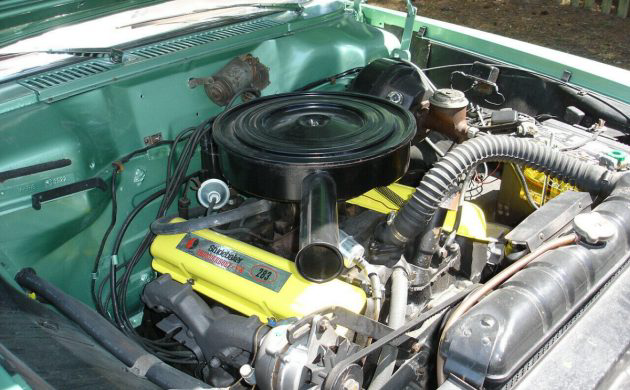 In the time the seller has had the car, quite a bit of repairs have been made to keep it in top running condition. This list includes:
rebuilt engine (by 1965, Studebaker was getting their motors from Chevrolet, so this is a 283 V-8)
rebuilt automatic transmission (original and supplied by Borg Warner)
all new brakes, as well as power booster
new starter, fuel pump, steering pin and bushings, voltage regulator, gas tank and sending unit
rebuilt carburetor, water pump and alternator
new exhaust and rebuilt radiator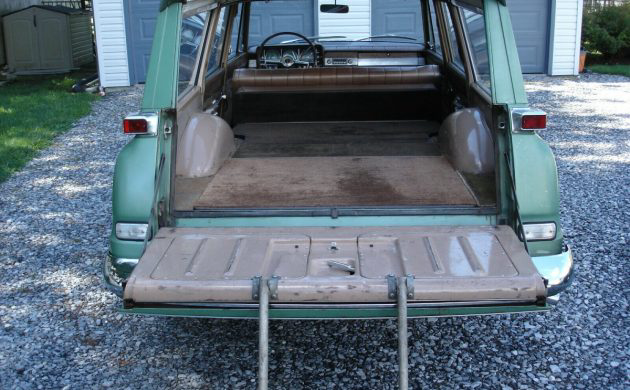 This is really a genuinely nice wagon. It doesn't qualify as a survivor, but it is probably better than one. These don't seem to trade very often, so pegging its value online isn't easy. With a few things attended to (like the missing carpeting), perhaps this could be a $15,000 transport. I, for one, will be checking the auction when it closes to see what the reserve was.