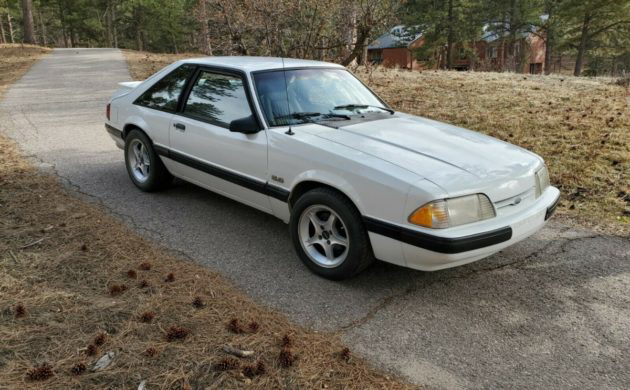 The seller of this 1989 Ford Mustang LX claims he bought it from the longtime original owner in 2019, who maintained it to a high degree and kept it in nearly stock condition. The exhaust has been modified with a cat-back system and some SVT-style wheels have been added, but it otherwise as the factory intended. The seller notes the presence of many original parts under the hood, like the Motorcraft-branded distributor and radiator hoses – it even retains its factory smog pump. It's now listed here on eBay with a reasonable Buy-It-Now of $4,500, and bidding up to $3,000 with the reserve unmet.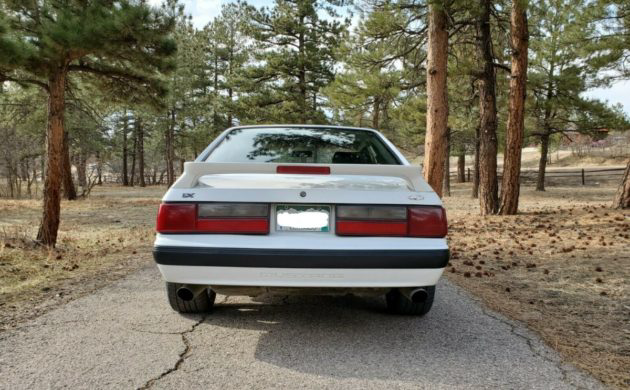 The seller notes that the Mustang has proven to be a reliable daily driver, having driven it every day for a year. With smooth V8 power and an automatic transmission, it does seem like a clean Fox Body would make for an entertaining driver that doubles as a hobby car. No details of any maintenance performed in his ownership tenure are offered, but the seller does highlight an ongoing power steering leak that is consuming half a bottle of fluid every other month. Not the end of the world, but it will get worse as time goes on.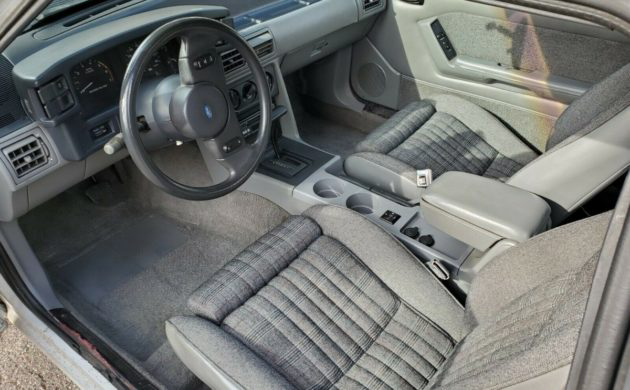 The interior is a definite highlight, as its way better than I would expect for the mileage which is perfectly average: 121,769. The fact that the seats and bolsters still present so well is a testament to both the durability of the original materials and the care with which the longtime original owner took getting into and out of the car. The carpets also present well, and the dash shows no signs of cracking. The seller notes he installed a center console from CJ Pony Parts, which has cupholders and USB ports. The original console will be included with the sale.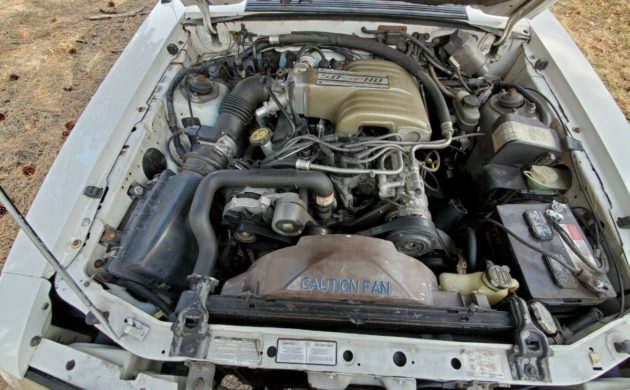 Under hood looks quite clean for the mileage, and as stock as the seller promised. I personally have no problems with bolt-on tweaks like a cat-back exhaust and even a cold air intake, and as we all know, I love a good suspension drop. This car is on the right side of the modification scale, with mods that undoubtedly make the Mustang more fun to drive while still being easily reversible. The Buy-It-Now seems downright reasonable for a clean Fox Body, and I'm actually surprised someone hasn't snatched this one up yet.
Have something to sell? List it here on Barn Finds!