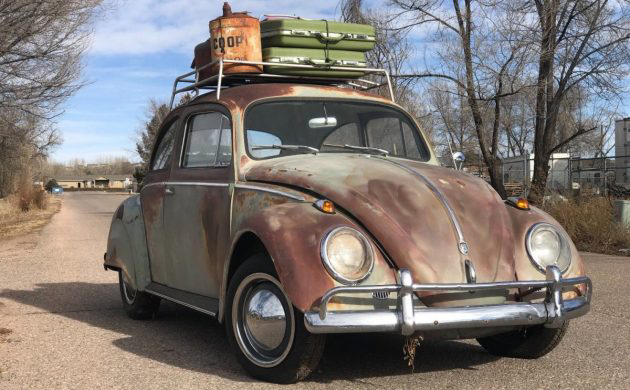 I once owned an early Volkswagen Beetle, and through a combination of youthful exuberance, inexperience, and total ignorance, I manage to break it… twice. If I were to buy one today, I doubt that I'd have the same problems that I did many decades ago. That makes a car like this 1959 Beetle such a tempting car for me. It has a great look to it, there are some really nice details in the work that has been completed, and there's just enough left to do that it will keep you tinkering away for a little while. If this is one that really grabs you, then the Beetle is located in Colorado Springs, Colorado, and is listed for sale here on eBay.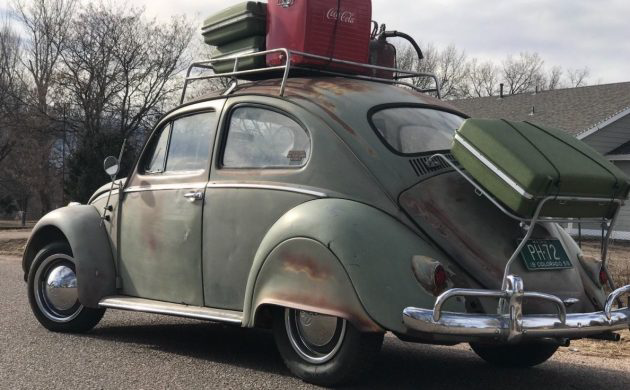 The Beetle has a great look to it, and at first glance, I initially thought that it had the look that can only come with extended exposure to the elements. Then I read the advertisement and discovered that what has been done is the car has been custom painted to give that look. I think that it's pretty clever, and I really like it. I also like the skirts over the rear wheels. I've never seen a set of those on a Beetle before, so I assume that they were also custom made for the car. I've never been an enormous fan of roof racks or luggage racks, but they seem to look right at home on this car. There has been a lot of thought that has gone into this Beetle, and it seems to have produced a unique look.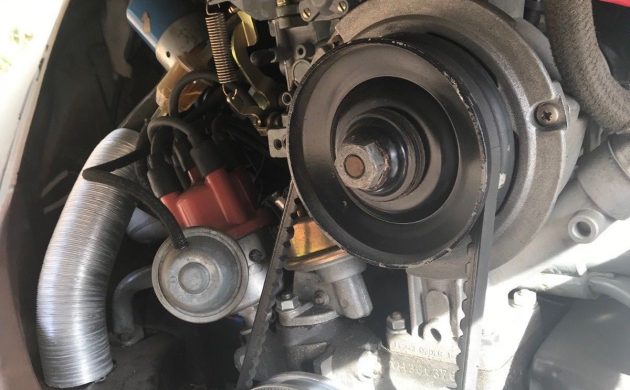 The original 1959 engine is now a distant memory, and in its place is a 1970 vintage 1,600 engine. This looks to be really clean, and the owner says that it runs and drives well. The original 1959 transmission is still in situ, but it is this that is causing one of the few issues with the car. It does jump out of reverse gear, and you have to hold the lever in place when reversing to prevent this. That is one item that will need to be addressed, as will the state of the wiring behind the dash. While it appears that there are no obvious electrical hazards with it, the whole thing is a bit of a rat's nest, and could really stand to be tidied up.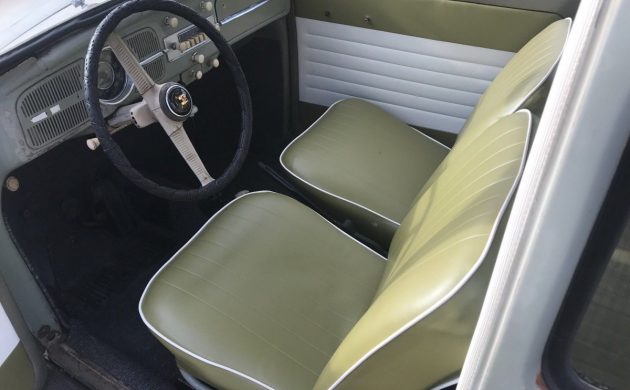 The interior of the Beetle presents really well, as it looks like all of the upholstery and carpet have recently been replaced. There are a couple of cracks in what I believe is the original wheel, so I would probably be inclined to have that restored. It also appears that the door handle and window winder are both missing off the passenger side, but replacements for these are easy to find and fit.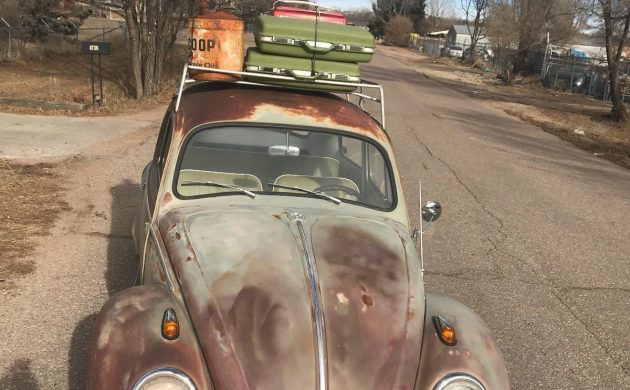 With 19 bids to date, this 1959 Beetle has generated some interest. Bidding has currently reached $3,450, but the reserve hasn't been met. These older Beetles have developed a cult following, and it is not something that has happened recently, but something that occurred decades ago. The fact that this following has stayed so strong for so long augers well for the values of these older Beetles well into the future. I would expect the bidding on this particular beetle to continue to remain strong all the way to the end of the auction.