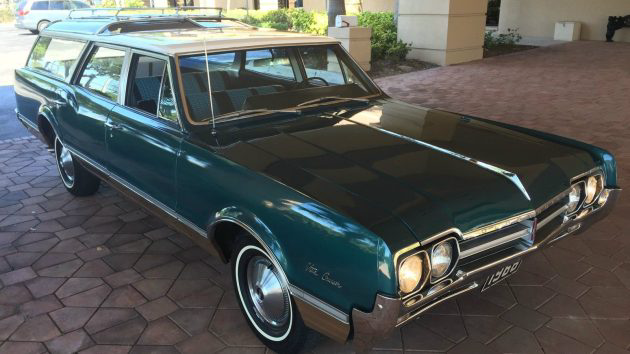 Back in February, Josh posted about a 1966 Oldsmobile Vista Cruiser with pictures in the same location. I'm guessing it's the same seller although I can't access the old auction listing to find out. This car looks even nicer than that one, although I'm sure it's been refurbished a lot. It's for sale here on eBay, with bidding currently at $10,000 with no reserve. It's located in Sarasota, Florida.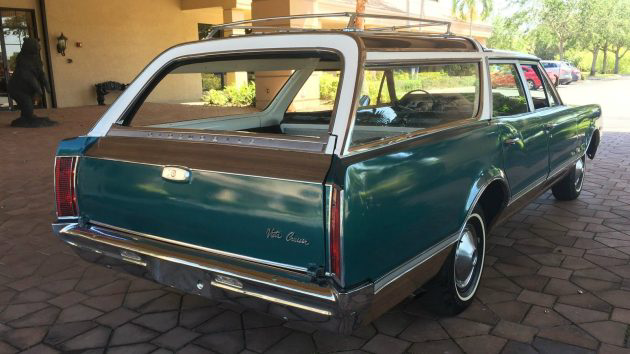 As I've written before, I have several memories of riding in friends' parents' Vista Cruisers and wondering why all non-convertible cars didn't have the great extra windows in the roof! It was cool watching clouds go by through the windows. This car looks really great, and we're told those are Montgomery Ward whitewall tires. Since they went out of business in 2001, you might want to look at some replacement rubber.
Just look at that view! This is something you won't see in anything other than the Buick and Oldsmobile wagons that had the glass roof panels. Nice headliner too!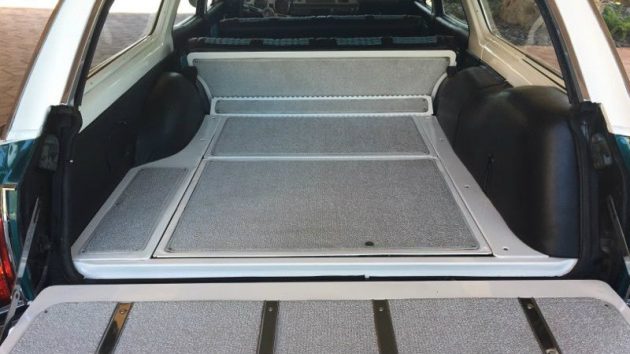 The rear cargo area looks as nice as any I've seen. I should note now that it's much nicer than the same spot in the February car, which had a pretty good amount of hyperbole in the ad. It's obvious the seller thinks a lot of this car, too, but I'm inclined not to argue. It really does look nice.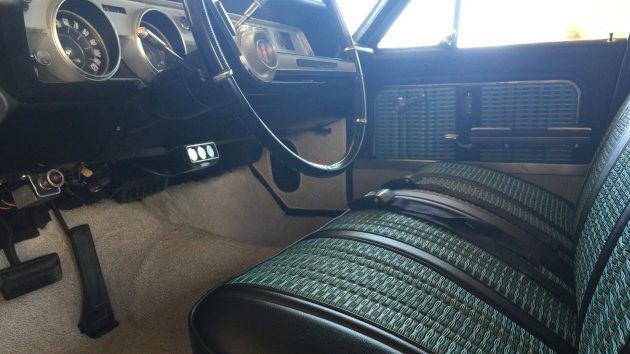 I would be very surprised if this is the original interior, but it sure is sweet, isn't it? I'm not sure I would choose a carpet that light for a car I was going to drive a lot, though. The three gauges tastefully added below the dash don't bother me at all, either. I was looking for more information on Vista Cruisers and found this great video of a television ad for the 1966 version. I love it!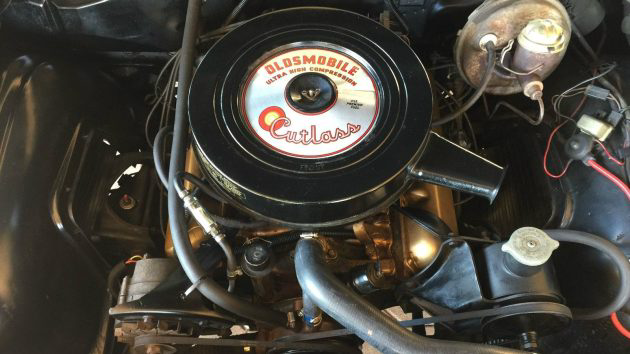 Here's that 330 cubic inch V8 engine, which looks awfully nice as well.  So what do you think? Is a cruise to Sarasota to pick up this Cruiser in your future?