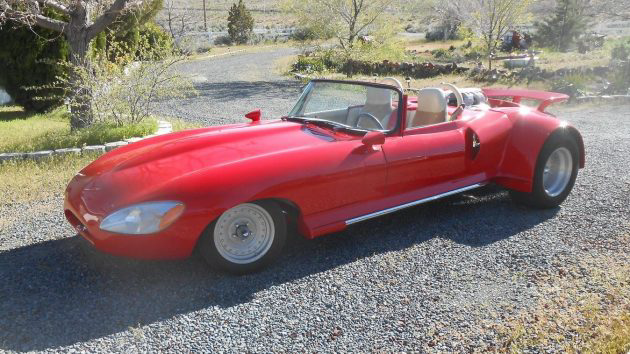 First, yes, this is neither a barn find nor a survivor, but this "Confusing, awesome, terrible" listing as TJ described it, is just too, uh, something to pass up. Thanks TJ for the find and for your description! This is what one person did with a rolled  XKE 2+2. It's listed on eBay where the bidding is over  $7,300 but the reserve has not been met. And yes, those are Ford Taraus headlights. And in the rear, it has a 1974 Cadillac front wheel drive setup with a Chevy 350 mated to the Cadillac transmission (got all that?). The custom bodywork, including the wing, is all metal and appears well crafted.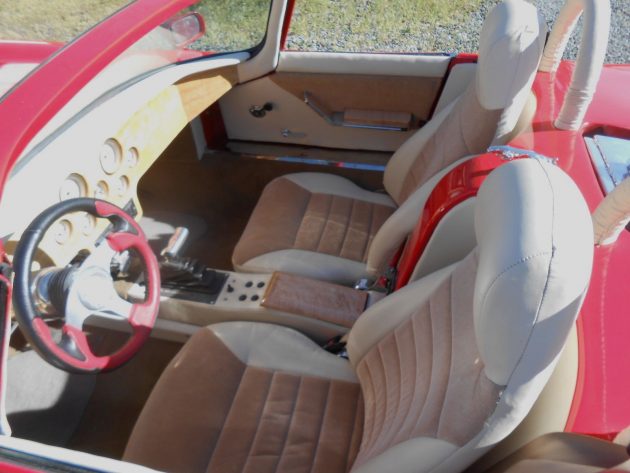 The interior appears well done if not in many people's taste. Those are Datsun 240Z seats, if you wondering.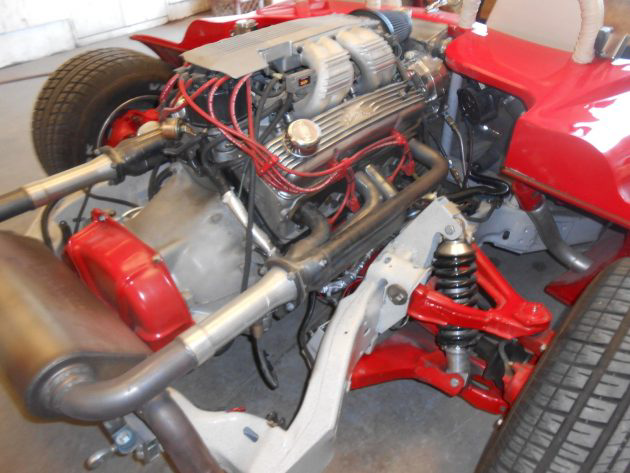 Here is the engine mounted to the Cadillac front end mated to the Cadillac transmission. The coil-overs were added. It looks nicely sorted but has to make for some interesting handling behaviors.
Here's what's under the bonnet, mostly batteries, fuel, and radiator.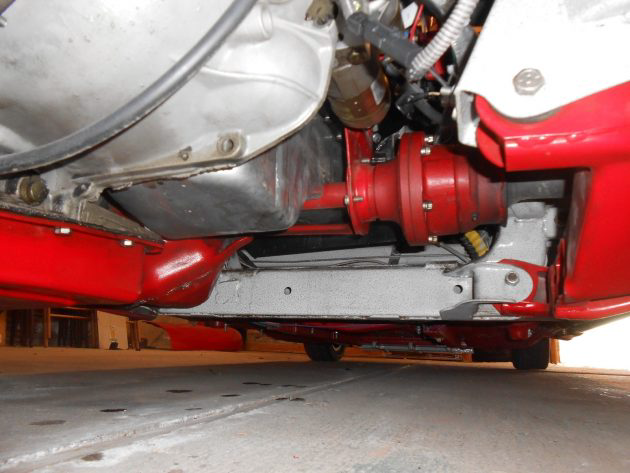 Here's a peek under the rear. It looks puzzling from here, but well constructed.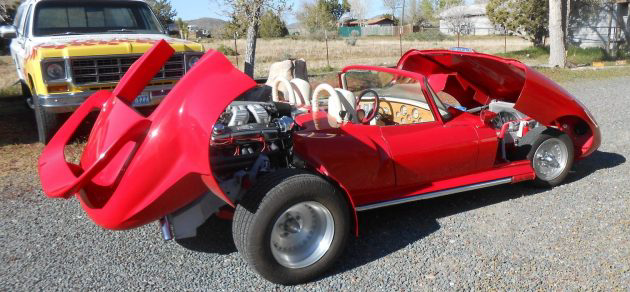 Here it is with the lids open. Even the wing is metal, which had to have taken some great skill to shape. This just might be a great driving car (that is cool to drive but not to be seen driving?). Maybe there's someone out there, way out there, who loves, or at least likes, the styling. Perhaps it needs a superhero or super villain and its own TV show. I'm thinking you could come up with some clever names for the superhero or the car, perhaps the "Red Peril"? At the very least, here's an opportunity for readers to make disparaging remarks. For once, do you think this Jag would have died a more dignified death in a junkyard?