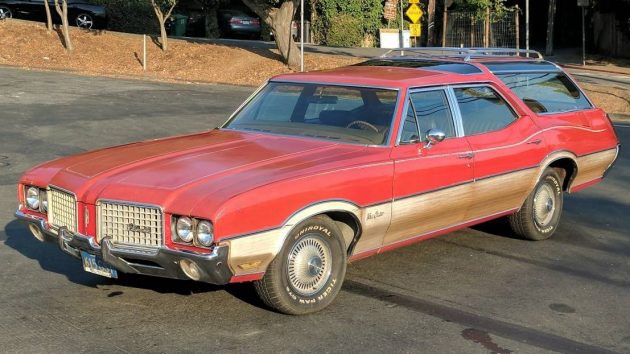 In the days when wagons were the ultimate family utility vehicle, every kid knew the "Vista Cruiser" was the coolest. This 1972 Oldsmobile Vista Cruiser seeks a new owner here on craigslist in San Francisco, California with an asking price of $8,900. Thanks to Rocco B. who spotted this find.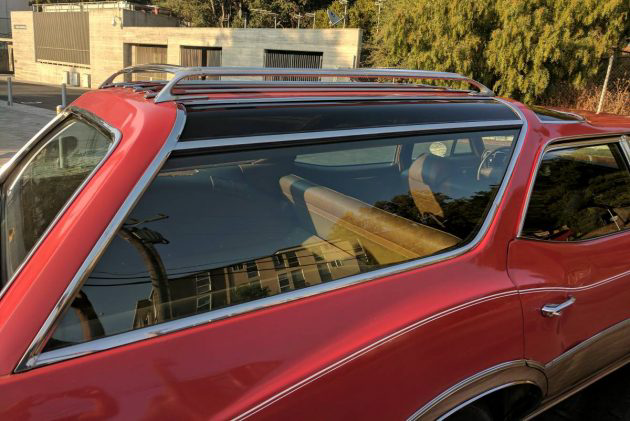 Raise the roof! This is the money shot, folks. A raised rear section housed side windows and a full-width sunroof-style window over the rear seats, complete with a second set of visors to shield your wide-eyed crumb-snatchers from blindness. This picture also reveals a crumpled right rear door, one of several sizable dents on this car. While this station wagon body continued through 1976, the Vista disappeared after 1972. Olds loosely applied the name "Vista Cruiser" to other products but never with the same panache. (Some details from Wikipedia.)
Classy dash appears to be in good condition, and this Cruiser's A/C and power windows made life easier for Mom and Dad. A 1969 Vista Cruiser starred in the TV situation comedy "That '70s Show," becoming (as many wagons do) a part of the family. Though stored for 30 years, the seller has this one running again, and the listing details good and bad points.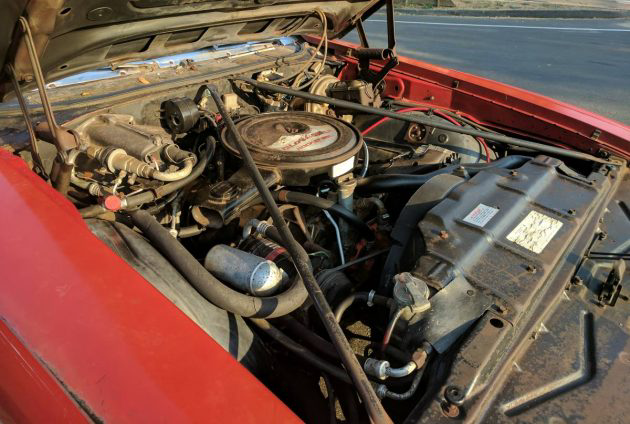 Like most Vista Cruisers of the time, this one packs the 350 Rocket V8. If your folks were super-cool, they ordered the 1970-72 Vista Cruisers' optional 455 big block. There were even two W-30 "442" wagons built in 1970. The ideal buyer may be a '70s Kid whose parents weren't cool enough to buy one back in the day, or a fan of "That '70s Show." What's your vision for this cool kid-mover?