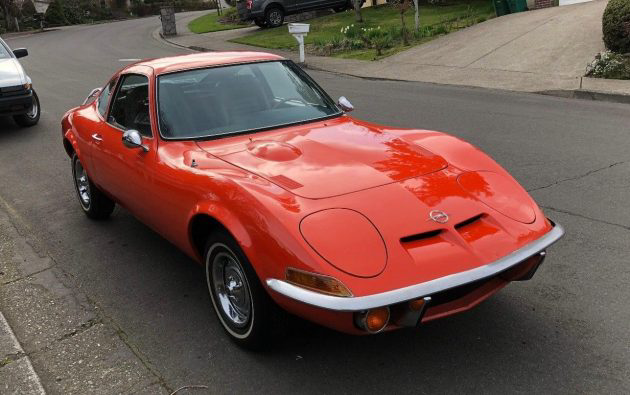 This 1972 Opel GT is one of the better ones we've seen lately, although it is saddled with an automatic transmission. That's OK – it likely played a role for the high state of preservation on display. The seller notes a previous owner purchased the car for his wife, but ended up enjoying the GT more than his C3 Corvette as it provided a reprieve from the Vette's manual transmission. This mostly original paint example is listed here on eBay with bidding over $3K and no reserve. 
As someone who loves driving manual transmissions, I've not enjoyed the past year with an automatic car as a daily for the first time in years. I bought it out of necessity and the thought that my wife might need the car; that has happened once, when I didn't return in time with her vehicle before she had an appointment. That being said, I suppose I can understand being a few years older and tired of pushing a clutch in every day. This Opel GT was certainly cared for despite being laid up for several years until the current seller came along. Check out the nice chrome bumpers, luggage rack and old-school Oregon tags.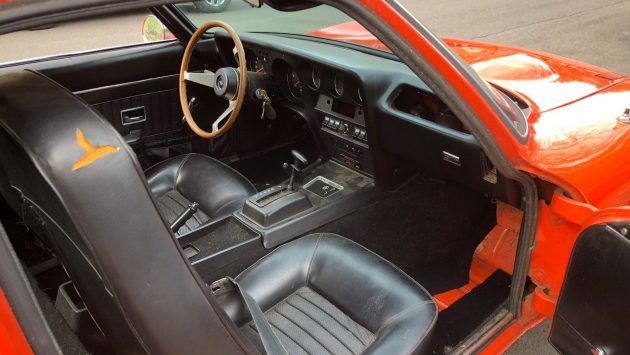 The interior shows quite well with just some minor upholstery splitting to note. If you're noticing the bright paint, the seller believes it is mostly original with some minor blending performed, noting: "The paint is mostly factory code 529 Fire glow orange enamel. The car has had some paint work done on it at some point on the rear deck and rear panel and the drivers door still shows some areas that were previously repaired and blended in what appears to be lacquer." The seller also notes he bought as a project to work on with his son, who has since moved out and now the Opel simply sits.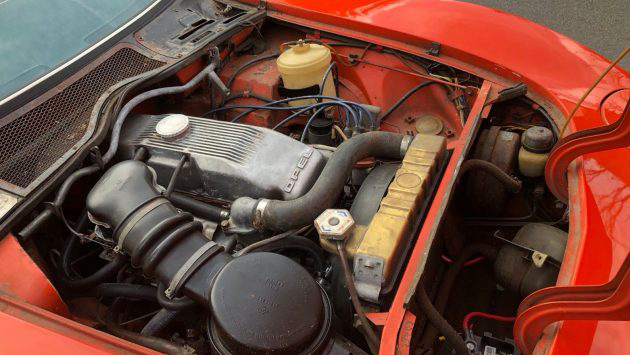 The seller hasn't done much besides bypass a leaking heater core and repair the finicky headlights. Other issues include a leaking transmission pan and weak brakes; the car also smokes a bit when cold. Better news is that a previous owner has already upgraded the carb to a Weber 32/36, and that even after sitting, the points just needed to be cleaned up for the GT to fire again. The automatic may be a drag, but it also likely saved this GT from being driven hard and put away wet. Bidding is restrained for the moment, so this could be a decent buy. Is it worth performing a manual transmission swap or leaving as-is?
Have something to sell? List it here on Barn Finds!