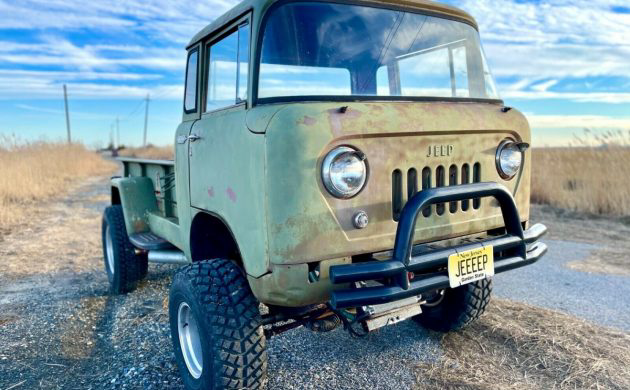 When it comes to taking vehicles that most enthusiasts prefer to keep original and going way off the reservation in terms of modifications, it's a calculated risk in terms of how the next owner will respond. Modify it one way, and no one wants to pay you for the work you've put into it. Modify it another way, and purists will consider it too big of a leap away from what the factory intended. But if you're addressing real shortcomings, like lack of horsepower, it's hard to deny that the modifications yield very real improvements, such as the case of this 1957 Jeep FC170 listed here on eBay with a built 327 V8 from a 1968 Corvette.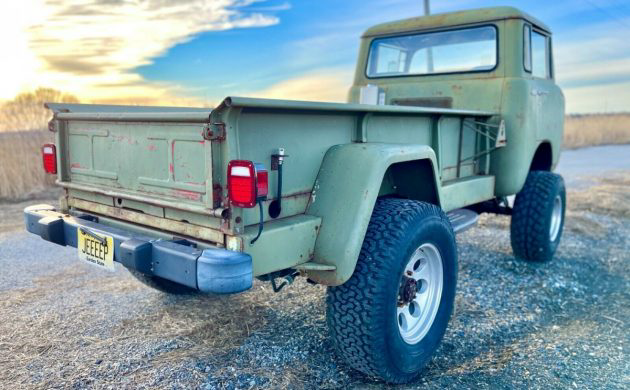 The seller had ambitious plans when he found this rust-free Jeep with no drivetrain installed. Recognizing that its inherent charm notwithstanding, the Jeep – like so many other four wheel drives from this era – was severely lacking in the horsepower department. As someone who has gotten into vintage four wheel drives from the 1980s in recent years, it's somewhat shocking that the trend of sticking anemic powerplants in vehicles that weighed a lot before you added four wheel drive components into the mix continued well into the early 90s. That's not a problem any longer, as the seller reports the Jeep is now rear wheel drive and makes about 400 b.h.p.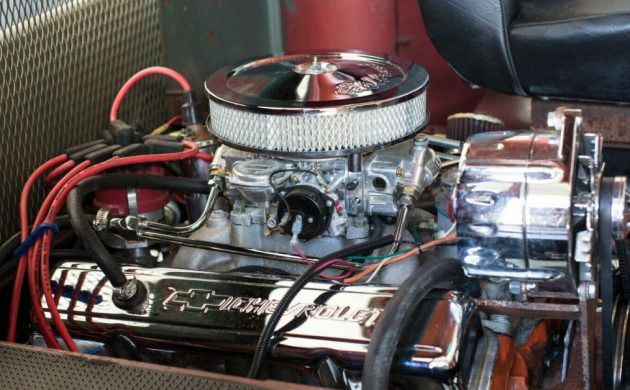 The list of modifications, as you might expect, is quite lengthy: TH400 transmission with a shift kit, and only 500 miles since full rebuild; B&M Z-Gate shifter; Dana 70-2U rear end; steering dampers added to the front for stability; custom driveshaft; custom lift kit; power steering conversion; all new steering column, wheel, joints; conversion to dual master brake cylinder with proportioning valve; front disc brake conversion; new fuel system, including aluminum 20 gallon tank, electric pump, and more; brand new cooling system; new seats; new exhaust, and more. Obviously, when you factor in the loads of custom fab work required, the total investment goes well beyond the cost of parts.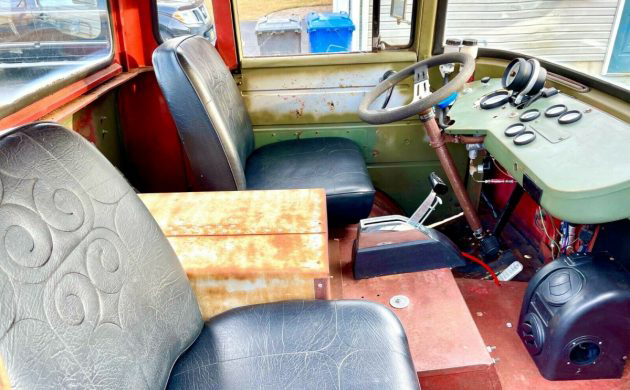 In fact, the seller claims he's got about $30,000 into the Jeep at this point, but admits he just doesn't use it like he intended to. The Jeep retains its nine-foot bed, so it's still quite practical, with the added bonus of a drivetrain that should be plenty reliable and cheap to maintain. The best part is, if this FC170 isn't your bag, there's plenty of stock, restored models to choose from, so this one stands out as a viable alternative if you've always wanted one but were put off by the lack of performance. Bidding is over $12,000 at the moment with no reserve, so it's going home with somebody who isn't afraid to color outside the lines. Thanks to Barn Finds reader Larry D. for the find.