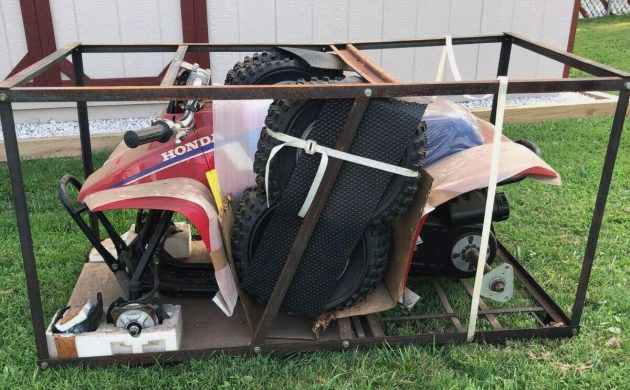 The hair is standing up on the back of my neck looking at this 1986 Honda FourTrax ATV. It wouldn't normally be but this one is still in the crate! And, in case you think that I'm way overreacting, after all "it's just an ATV…" I'm not, the seller has it listed here on eBay where the current bid price is a whopping (are you sitting down?) $19,200 and there are still almost three days left on the auction! It's located in Feasterville-Trevose, Pennsylvania.
We have shown three-wheel ATVs here at Barn Finds and more often than not, comments come up about them being incredibly dangerous, which they were and are and always will be. Enter Honda which again invented a whole new genre of ATV with its four-wheel ATV. Farmers and ranchers loved them, as did almost everyone who ever owned or ridden one. They were much safer to ride and were more stable than a three-wheel ATV/ATC was.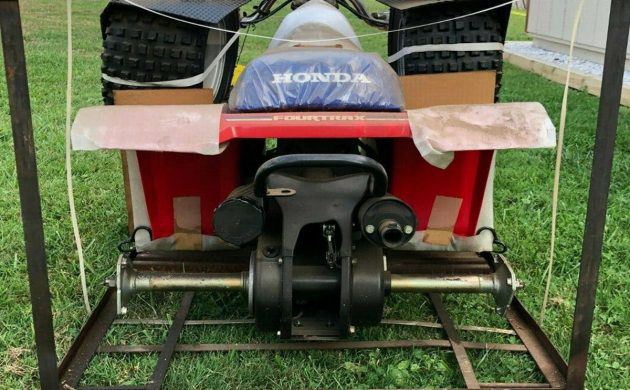 Honda made four-wheel ATVs before the 1986 FourTrax but not a four-wheel-drive ATV, maybe that's why the bids are so high. Or, maybe it's just a symptom of people buying Amazon stock a decade ago and cashing out and are now buying six-figure cars and $20,000 ATVs, who knows. Not that I'm jealous or anything. You can see that this l'il rig has never been assembled. I would have to believe that it never will be assembled or used for its intended purpose.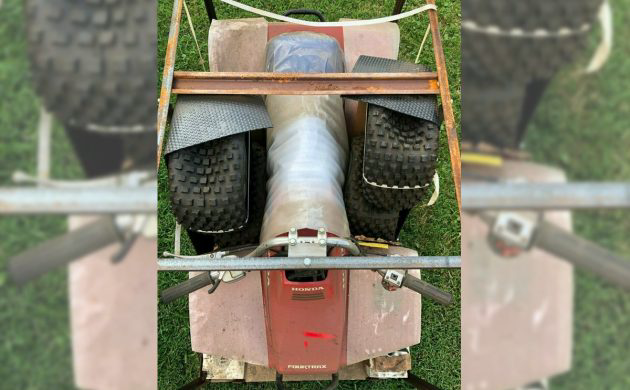 The seller says that this FourTrax has been sitting in this crate in the same dealership since it was new – that's pretty cool. My first thought was that the owner of the dealership kept it aside since it was from the era of the first of Honda's 4WD ATVs and they thought that it might be worth something someday. They were right. And it is. Actually, the seller says that the original owner was saving it for their grandchildren but they had no interest in it (What?!) so it continued to sit. It's been sitting in that dealership until a month ago.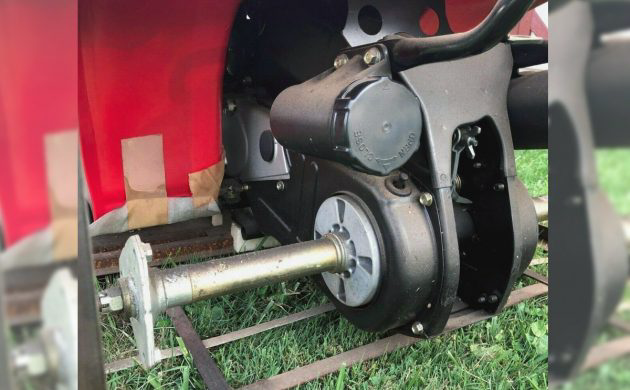 The engine has never had gas or oil in it and I hope that the dealership was at least somewhat temperature-controlled. I don't see any rust on the ATV itself but sitting for 34 years isn't good for anything. Which reminds me, my 750 Yamaha has been sitting for 34 years now. Next year I'll get to it… Have any of you owned an early Honda FourTrax?