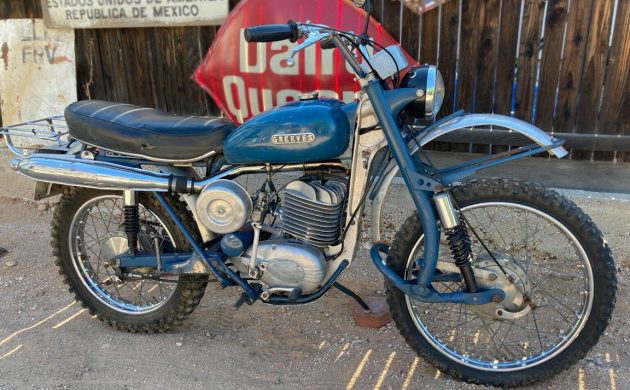 The British company Greeves has an interesting history and you can tell by looking at the front suspension, they also made interesting motorcycles. They started out by building vehicles for disabled folks and branched out into motorcycles. This interesting 1969 Greeves Ranger can be found listed here on eBay in beautiful Tucson, Arizona where I should have moved after high school. There is an unmet opening bid price of $2,200 and no reserve.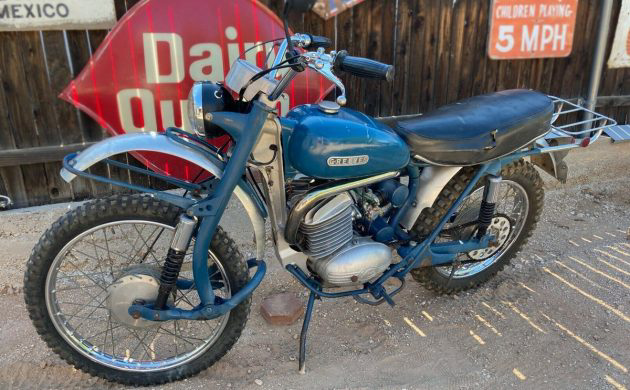 Bert Greeves was mowing his lawn one day and he came up with the idea of putting a gas-powered engine on a relative's wheelchair to help them get around and he came up with the Invacar. After getting a British government contract to build the Invacar he was off and the business became a success. Being interested in motorcycles and a good trials rider himself, he started building motorcycles with Villiers engines and another successful business was born.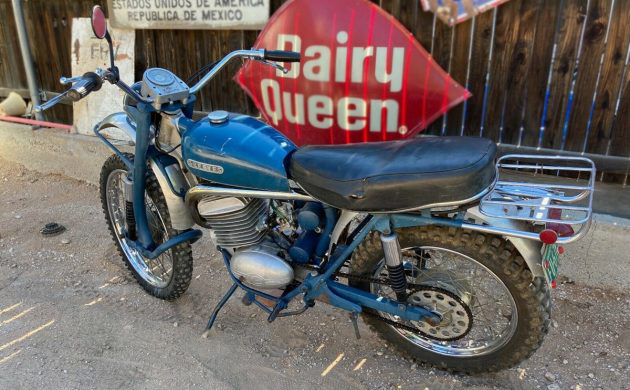 This Ranger is original as far as the seller knows, other than the chain guard which is missing and the rear tire has been replaced. Greeves reportedly started out with three models in the early-1950s and by 1962 there were eleven different motorcycle models. The Ranger was made for export to the United States, or with that market in mind. There are conflicting reports on just how many were made and how many were exported to the US.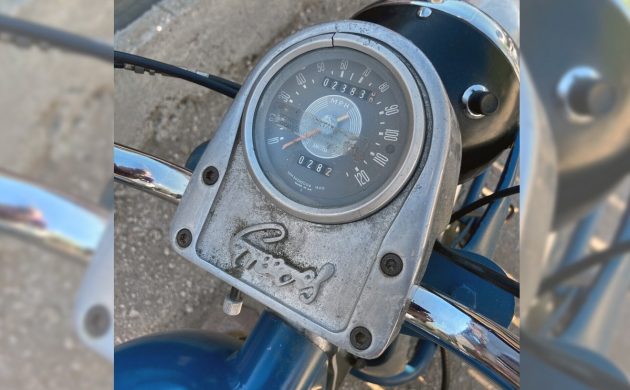 This is a low-mile example with just under 2,400 miles on it and that cast speedometer housing is fantastic. Arguably the most unique features of the Greeves Ranger would be the front suspension with the unusual leading link and the cast aluminum down-beam.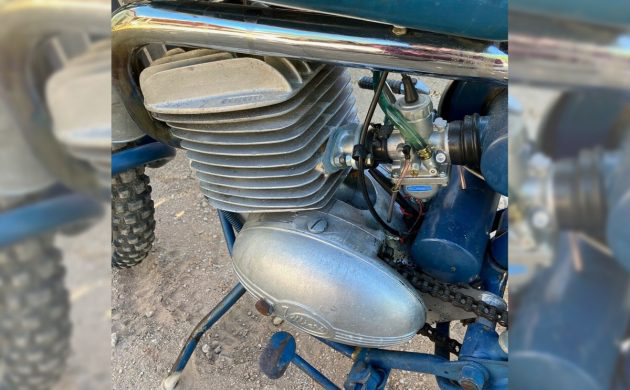 The engine is a 246 CC Villiers single-cylinder and the seller says that it starts great, shifts as it should, and stops well. The original carburetor was changed to the Mikuni as seen here but the original Villers carb goes with the sale. Hagerty lists a #4 fair condition bike as being worth $4,100 so I'm not sure what's going on with this auction not having any bids at a $2,200 starting price and no reserve. I guess the market will always decide what something is really worth. Have any of you owned a Greeves motorcycle?