If you wanted to travel the world or just the one-horse town you lived in style in 1993, a conversion van purchased through your local Chevrolet dealer was a smooth move. These things used to be everywhere, and among the numerous vehicle classes whose demise I blame on the arrival of the crossover vehicle and gargantuan SUVs, the loss of the conversion van is one that stings the most. This 1993 Chevrolet G20 conversion van built by Custom Craft and designated as a "Eurosport" model is offered here on eBay from a seller that typically wheels and deals in donation vehicles, and bidding is over $3,400 with no reserve.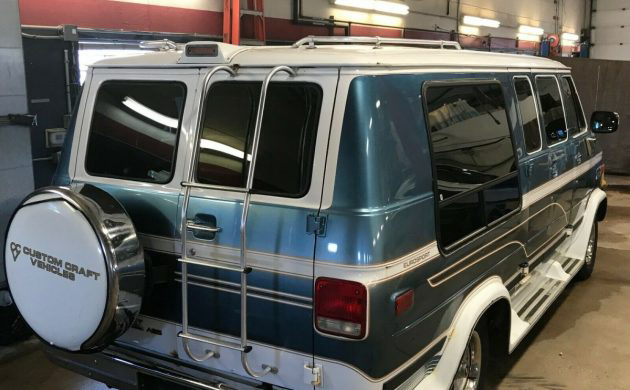 This seller often has interesting cars, trucks, bikes, and boats for sale, and this G20 is just the latest in a long line of no-reserve auctions for some automotive oddballs we so rarely see anymore. Now, the one caveat with their listings is no actual commentary is offered, just a checklist of basic mechanical assessments related to how well major vehicle systems are performing. I can go either way as to whether this is a smart way to sell, as it seems like potential blind spots still exist, but every listing is accompanied by the same checklist and a walkaround video. The conversion van runs and drives with no major rust issues, and the report notes that the front suspension requires bushings and new shocks.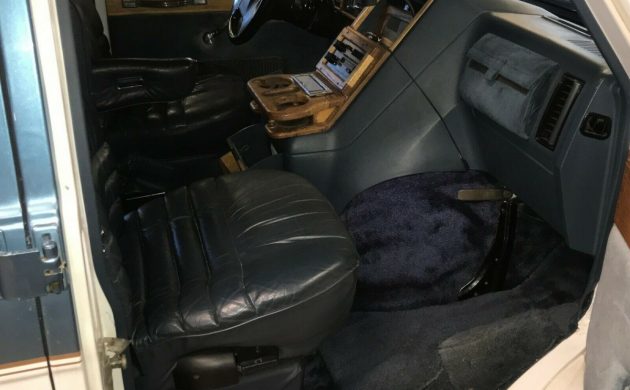 That's just a simple wear-and-tear repair at this point, as the G20 has over 153,000 miles and those components likely haven't been touched in many years. The good news is the interior appears to still be in decent shape despite a fair number of miles, and that's a big deal considering the luxurious interior accommodations are one of the primary drivers behind a purchase like this. Every conversion company seemingly had the same basic recipe of loads of fake wood trim, some TVs and maybe a CD player, if you splurged. Of course, some of the conversions went even farther, adding features like additional mood lighting, clothes racks, and central command stations to control all features of the van from the front seat.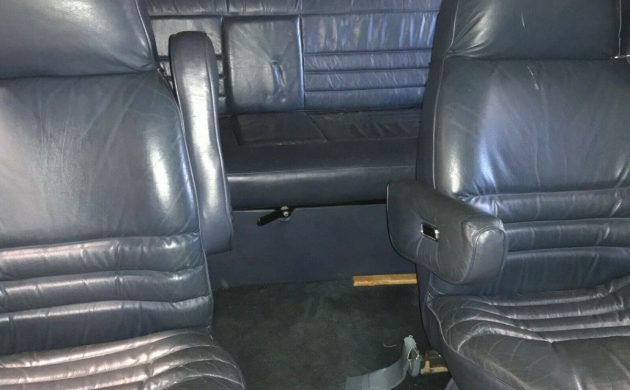 This particular G20 seems a bit simpler than that, but it does have the requisite second row captain's chairs and the rear bench that I would presume (hope) folds into a bed. The carpets look fairly clean and the leather seating surfaces are decent, though the driver's seat does have a busted seam. Some of the simulated wood surfaces look a bit tired as well. The report doesn't note this, but the gallery photos reveal what looks like a spot on the driver's side lower rear quarter panel (behind the rear wheel, where the bumper attaches) that's covered in surface rust with flaking paint. However, for a complete conversion van with only nominal mechanical faults, buying one in a no reserve auction like this seems like a risk worth taking.