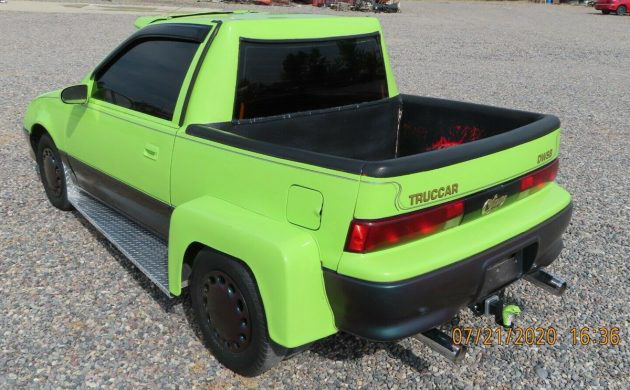 Ummm… so yeah. Well, this is an unusual one. How much time do I have left? (looking at the director) I actually thrive on oddball vehicles like this 1993 Geo Metro dually pickup, so when an anonymous Barn Finds reader sent in this tip I couldn't resist. Thanks to whoever that was, I think. This unusual and tiny six-wheel hauler can be found here on eBay in Riverton, Wyoming, where I'm assuming that it stands out like Scotty G in shorts and black socks. The bid price is $4,900 already and you'll have to get your bids in soon because the auction ends in less than a day! Let's check it out.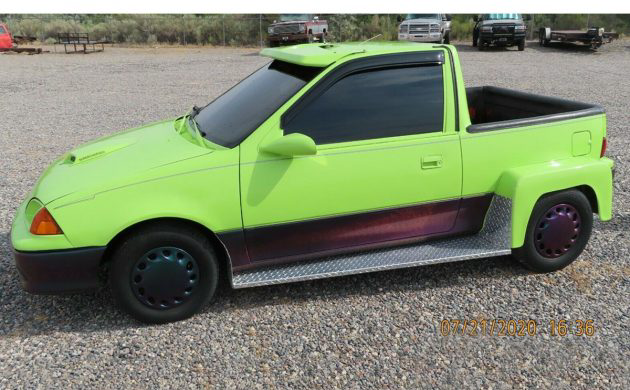 To say that this Geo Metro custom dually pickup is fairly unique is quite an understatement. The builder sure was creative, they put a ton of work into this little rascal and I think it would be fun to own. For what I don't really know, just for the unusual factor and for hauling bags of mulch or maybe a minibike in the back or something. That is if the tailgate actually goes down? They don't say and don't really show any photos of that area from inside the box.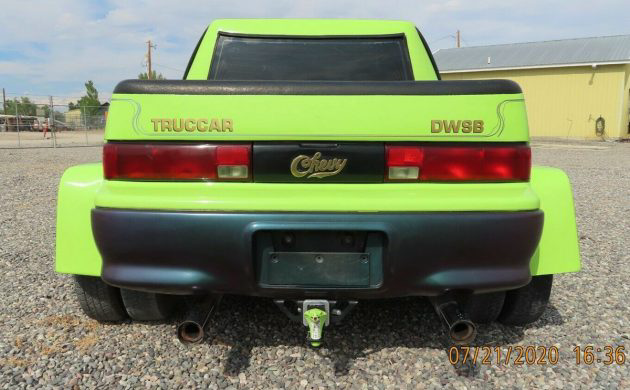 There it is in all its glory, pretty cool. Does the tailgate work? Is there a tailgate? We don't know and this is the only photo of the inside of the tiny bed, believe it or not. As always, there are not enough photos and this custom build deserves to be shown in all its glory. Hey, I think it's glorious! Dually, indeed, very cool. Although, the skins could use some help. Could you imagine pulling this into a tire store? This car is already a social media star so be prepared to talk about it every single time you drive it on public streets.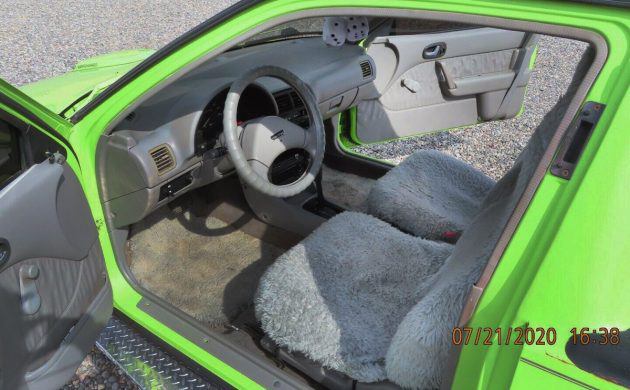 This is the only interior photo other than one showing the speedometer and odometer and unfortunately, this one has an automatic transmission. Most of us were hoping to see a 5-speed here. These little Metros can be fun to drive with a stick shift. It looks good inside, though. I don't think lime green was a factory color, I don't see it online anywhere but it sure looks like it was. If not, it has had a pretty nice and extensive respray because they must have taken off all of the trim and gaskets and things like that. The photo of the bed shows red paint under black but who knows. It does have some body issues to deal with, there are cracks in the bodywork and general fitment issues in a few areas and generally needs a little help to take it to the next custom level.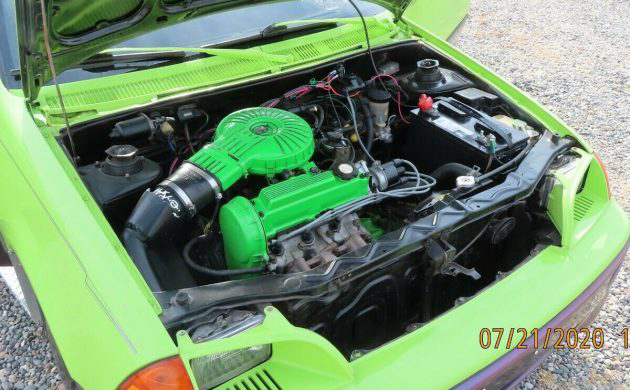 The clashing greens are unfortunate, matching the body color would have been a very nice touch but maybe the next owner will take it to the next tier of cool custom Dually Geo Metro pickup'dom. The seller says that they bought this truck already done and it's already a social media star. The engine is a 1.0L inline-triple with 55 hp and it runs like a top, according to the seller who sounds like the manager for a boy band that has just made the big time. Do you have what it takes to own a social media phenom like this cool Geo Metro Dually Pickup?