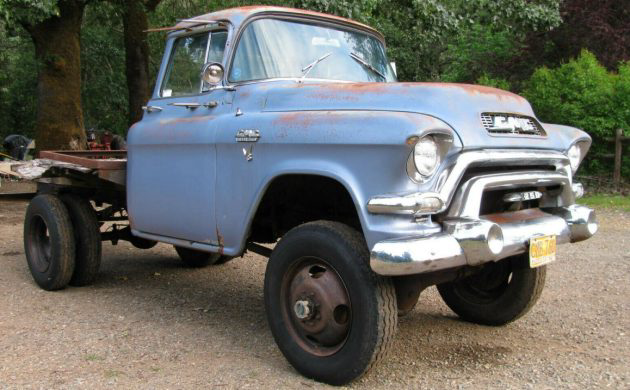 This may be the highest-optioned work truck you will ever find! It features a ton of factory options as well as vintage aftermarket pieces and is going to make a really cool project for someone. It can be found here on eBay with a current bid of $4,550 and the reserve hasn't been met yet. I'm not sure how much it will take for the seller to depart with it, but it's really cool. Located in Selma, Oregon, it will take a heavy-duty trailer to haul this one home. Have a look at the interior, you won't believe how many options it has!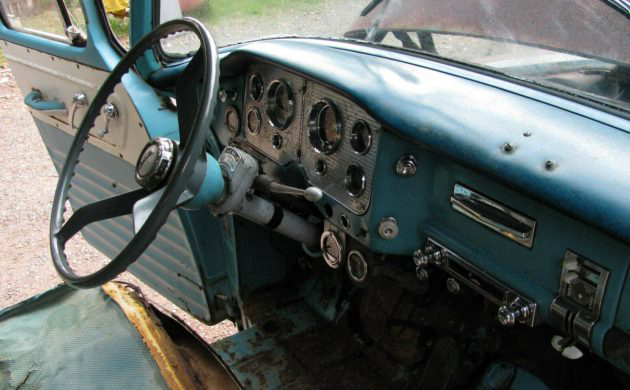 The interior on this truck is full of surprises. As you can see it has a ton of chrome details. There are lots of gauges which include both factory and aftermarket pieces. There is some surface rust, but with some elbow grease, it should clean up pretty well. There is a really cool Stewart-Warner "Survey Speedometer" along with a factory in-dash clock! It also features a ton of other options including the following: spot light, West Coast mirrors, passenger sun visor, day-night rear view mirror, cigarette lighter, AM radio, deluxe heater, driver and passenger arm rests, tachometer and power steering with a shorter column and 3-spoke steering wheel.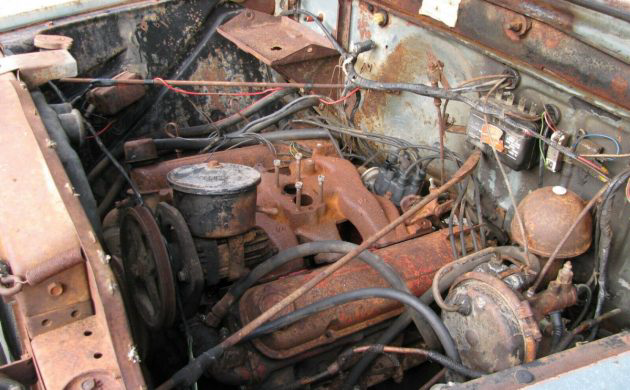 The engine is a 316 cubic inch V8. Unfortunately, it was partially disassembled some years ago and there are parts missing. You can see the carburetor is gone along with the thermostat housing. The seller does have a running 389 from a 1959 Pontiac that goes along with the sale. If this was my project, I'd probably put a big V8 or modern diesel in it. How about you?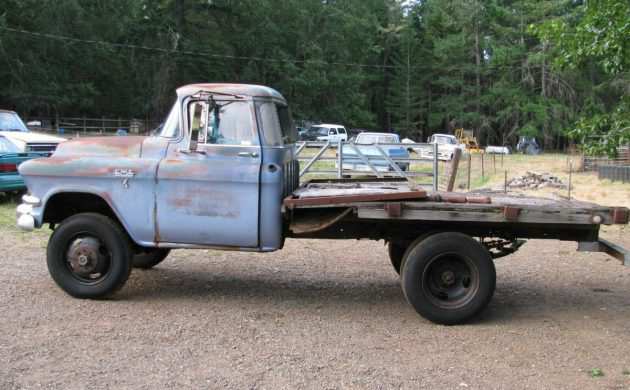 The back glass has been missing for about twenty years, so there are some issues with the floor and seat. The seller seems to have collected repair parts over the years and has almost everything except the glass itself. Overall, this is a really cool old truck that has endless possibilities. It features a NAPCO 4×4 conversion as well, which makes it even that more desirable. If it was yours, what would you do with it?