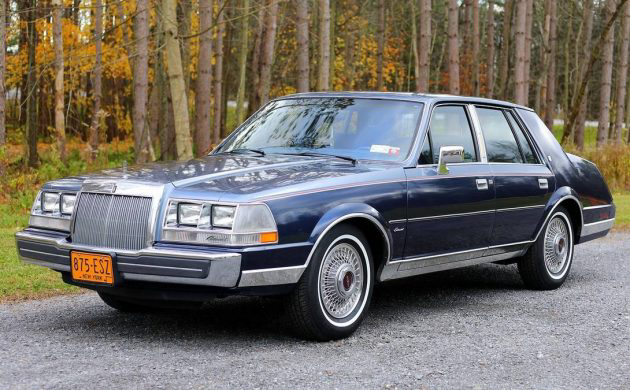 Here's a car I didn't know existed, and certainly didn't expect one in this sort of condition would still be on the roads today: it's a 1984 Lincoln Continental Givenchy edition with the BMW-supplied six cylinder turbodiesel under the hood. You will be the only one on the block with one of these! Plus, the car itself is in stunning condition, with 85,000 original miles and clearly cherished by almost certainly an elderly owner. The seller notes it has one repaint and lots of ongoing, proactive maintenance in its history file, and is believed to be one of only about 2,000 Lincolns across all models fitted with the optional diesel. Find it here on craigslist for $6,500 or best offer.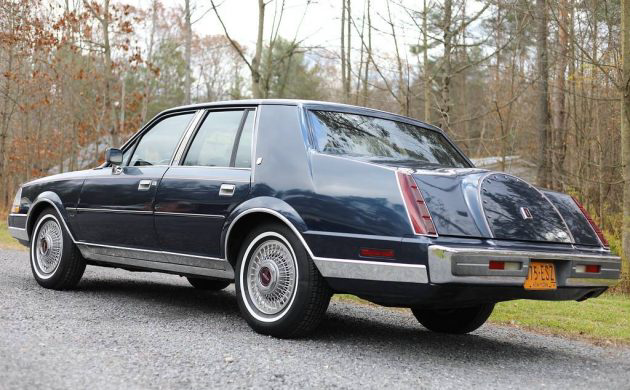 The bussle back look was a design feature Lincoln seemingly felt warranted continued preservation well into the 1980s, and while I can't say I love it, it hasn't aged as poorly as one might expect. The next generation Continental was always my favorite, especially on those slick BBS-style wheels, but this generation tried to bridge the gap between what the buyers of yesteryear saw as a Lincoln and the more streamlined shape that was to come. The bodywork on this example looks fantastic, and the seller does confirm it has had just one prior owner, an elderly female who apparently loved the car enough to go forward with a respray, and the seller notes the paint is about 10 years old.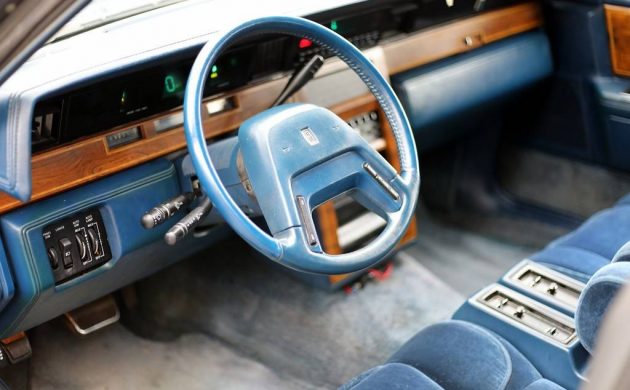 The interior was way more forward-looking than I expected, with a digital gauge cluster, smooth wood trim, automatic climate control, and a Citroen-esque steering wheel. I realize this is still one hundred percent your grandmother's Lincoln, but it's still better than I expected. If you were in your late 60s and checking one of these Continentals out in the showroom, you'd likely think it was light years ahead of whatever model you were trading in. The seller doesn't highlight any issues inside the car in terms of power features not working or the A/C not blowing cold, but what is presented in the photos all looks to be in good order. The wood inserts in the door panels are my favorite feature.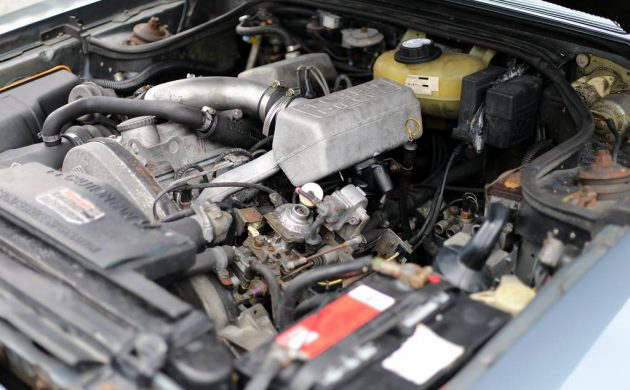 BMW's turbodiesel is an unusual sight under the hood, as so few Lincoln shoppers wanted their American luxury car to have a German-built six cylinder diesel under the hood. Of course, you can't blame Lincoln for looking at the take-rate for the W126 Mercedes-Benzes equipped with a diesel engine and wondering if it was missing out on a potentially lucrative market. Unfortunately, the BMW-built engine didn't do much to steal buyers away from the Germans, so the engine simply remains an interesting footnote in Lincoln's history. Still, it'd be a hoot to show up to a FoMoCo show with a diesel engine clattering away under the hood of a stately Lincoln.