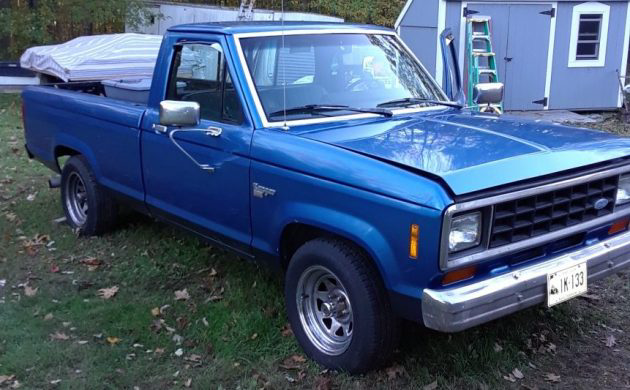 Talk about an extinct species: this 1983 Ford Ranger pickup is a small hauler with a diesel engine, a breed that automakers lost all interest in building eons ago. It's a shame because light-duty pickups are just as useful for weekend hardware store runs as a full-size behemoth, and the diesel engine will likely outlive the body panels that surround it. The seller has done a nice job of updating the truck with fresh paint and new wheels and even attempted a grease car conversion before going back to the original configuration. Find it listed here on Barn Finds Classifieds in Winchester, Connecticut for $6,500.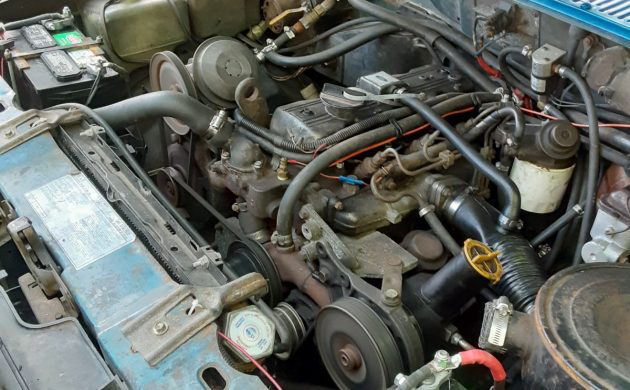 The seller picked up this Ranger from the son of the original owner. While mileage wasn't able to be documented by the DMV due to the truck's age, the story the 51,000 miles is genuine because the truck never really left town. Of course, with the Perkins diesel under the hood, you wouldn't be going anywhere fast, so long-distance trips likely weren't too tempting. The seller has put some real money into this Ranger, including repairing the broken tail housing of the transmission. Other improvements include new carpeting, battery, wheels and tires, seat upholstery, spray-in bedliner, and a replacement electric cooling fan.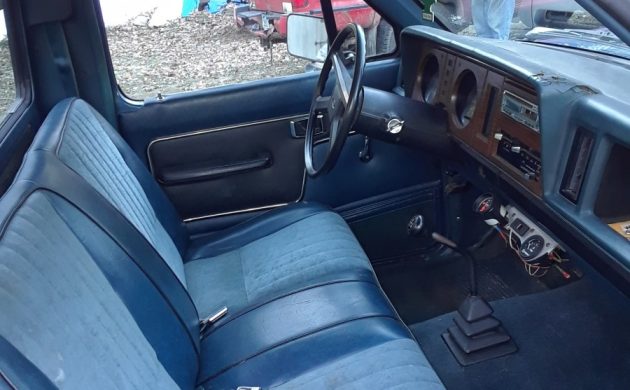 The interior looks quite tidy, even though there are some blemishes. The top of the dash looks to have some cosmetic flaws, and the seller notes the temperature gauge got wonky, so he installed an auxiliary setup; however, that one also has gone haywire as the needle immediately pegs the hot zone on the gauge when the truck is cold. There's a short somewhere that the next owner will have to sort out, but thankfully, they won't have to deal with fitting new upholstery or carpets. The Ranger is also blissfully simple inside, with the only comfort feature of note being power steering – there's no A/C to charge or power windows to find a new motor for.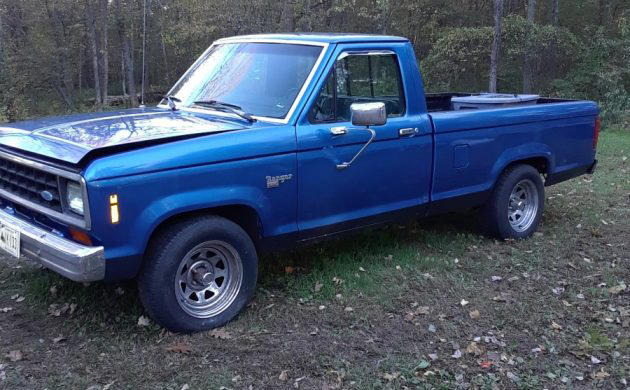 The seller chose to respray the Ranger in its original shade of blue, or at least a color that's close to original. The aftermarket wheels are a sensible upgrade, but the seller notes there's some surface rust developing. The grease car kit was a temporary fascination and the seller did use it, but after finding out how hard it was to find used vegetable grease, he went back to the factory setup. The seller also installed a custom exhaust header. The grease kit will come with the truck, along with shop manuals, a grease car kit book, extra transmission parts, and an original 2" exhaust manifold. Be sure to get in touch with the seller via the form and check out all of the pictures in the gallery.