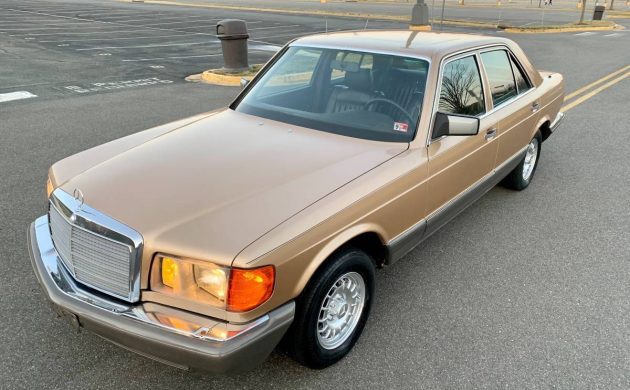 The Mercedes-Benz W126 chassis is a masterpiece of over-engineering, and has long been looked at as a benchmark for 1980s luxury sedans. Despite these credentials, they're not worth a whole lot today, largely because they get driven into the ground and are rarely preserved as collectibles. That's not the case here, as this 1983 Mercedes 300SD remains in incredible shape despite having over 200,000 miles on the clock. That odometer reading doesn't mean much on a turbodiesel-equipped Mercedes, as most enthusiasts would tell you it's just barely broken in. Find the 300SD here on craigslist in Annandale, Virginia for just $3,800.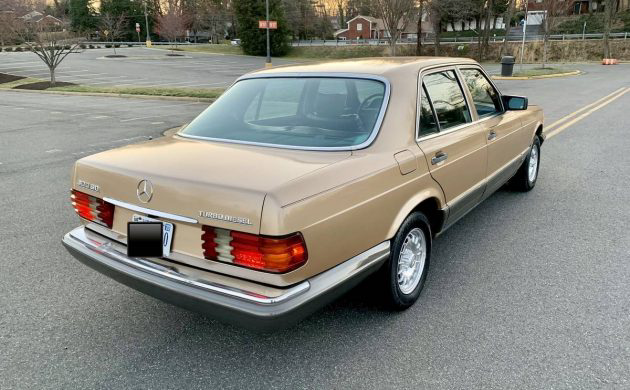 I really can't stop looking at this stately sedan, as so many of the details that typically perish due to the passage of time look absolutely perfect here. The chrome trim around the bumpers, the Bundt wheels, the lenses front and rear – they all present so well, it's hard to believe this 300SD hasn't been repainted or entirely restored. The listing says nothing about a respray or a restoration in this car's history, so we're left to assume it's all original. The color isn't going to be to everyone's liking, but it's hard to deny just how handsome this cappuccino-colored Mercedes is, especially with laser-straight bodywork.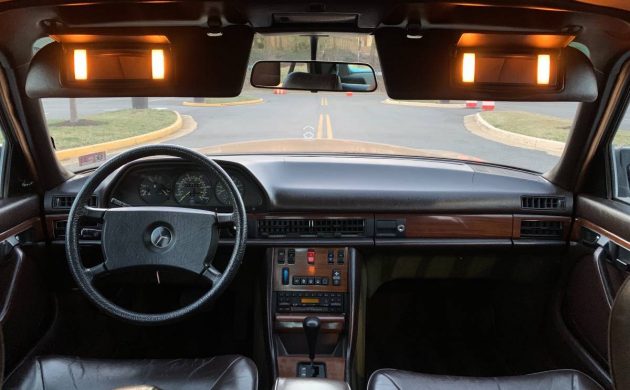 If the outside didn't surprise you, the interior is going to blow your mind. First of all, we so rarely see Mercedes of this era with a deep brown interior like this, as most W126s seemingly all wear tan or gray leather. The dark wood trim and still-lustrous dash pad and door panels all speak to an owner who has gone to great lengths to keep the cosmetics in pristine shape while racking up huge mileage. Now, the good news is with a Mercedes of this era, is that both the drivetrains and the interiors are made to last – so as long as the next owner keeps up with the maintenance plan the current caretaker has employed, it should still look this good ten years from now.
I keep looking at that chrome strip on the bumper – so nice. The Mercedes even retails its US DOT headlights, which is rare to see given how many owners upgrade to the European-market H4 lenses. The engine bay is nicely detailed, and the paint matches consistently across the engine bay, fender tops, and radiator cowl. Overall, there's very little to find fault with, and this is an incredible value for the money. Additional photos show what looks like an unused full-size spare tire and a complete factory tool kit, rounding out the list of impressive original details that accompany this 300SD.