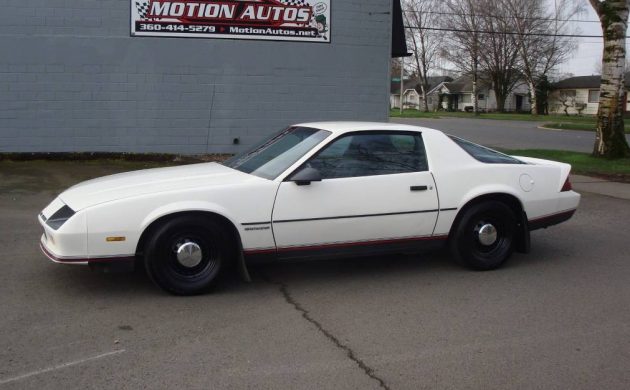 I don't know anyone who doesn't like a bargain, and that is what this 1987 Camaro appears to be. It isn't perfect, but it is a clean survivor with a v8 under the hood. It won't press the right buttons for everyone, but you will struggle to find a roadworthy and rust-free Camaro with a V8 under the hood for less money. Located in Longview, Washington, you will find the Camaro listed for sale here on Craigslist. This slice of motoring magnificence can be yours for a mere $3,650.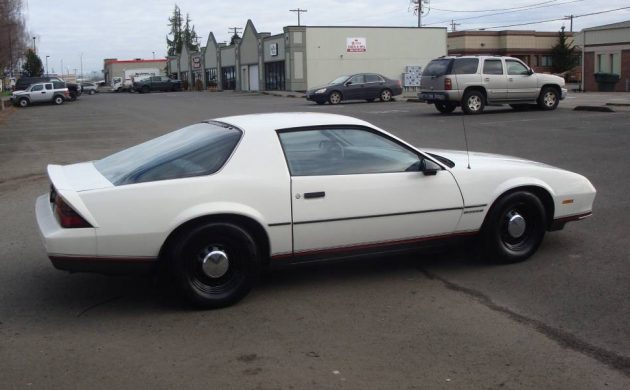 The White Camaro isn't the most stunning car, but it is a clean survivor. The paint is presentable, with no significant issues or problems. It doesn't have a mirror shine, but it would be interesting to see how it responded to a wet sand and polish. The panels are straight, with no visible dings or dents. All of the exterior plastic has survived in excellent order, while the glass is free from visible defects. I will admit that I initially wasn't a fan of the wheels that have been fitted to this car. However, they've grown on me the longer I've looked at the photos, so I would probably leave them if I were to buy this car.
The 305ci V8 might not be the most inspiring engine on the planet, but this is a Camaro with a V8 under the hood. That can't be all bad. This motor would be producing 165hp, which finds its way to the rear wheels via a 4-speed automatic transmission. This combination should be capable of firing through the ¼ mile in 16.4 seconds, and while that time is hardly startling, it still isn't that bad for the era in which this car was produced. There's a couple of things that I like about this car. The first is that it is claimed to be a one-owner vehicle. Long-term ownership will always score highly in my book because vehicles don't tend to last for years if they are subjected to constant abuse. One-owner cars that have lasted for 34-years have usually been treated with respect. The second thing that I like is that the seller is not making some outrageous claims about low mileage. In fact, the opposite is true. The listing shows an odometer reading of 203,000 miles, and if this is true, it is nearly the equivalent of driving from the Earth to the Moon. The seller doesn't indicate how well the Camaro runs or drives, but he does say that it wears newer tires and a newer exhaust.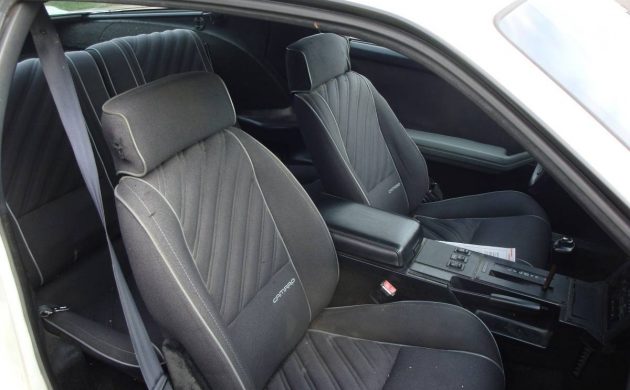 The reality is that this is a car from the 1980s, so it is to be expected that there has been some deterioration to the interior cloth and plastic. This is true, but it is a long way from horrendous. There is some wear on the front seats, and some of the plastic is showing its age, but it remains very serviceable. There are a couple of ways that the buyer could jump with this interior, and even spending a few dollars wouldn't be a bad thing in a car with this asking price. A full set of new seat covers can be found for $520, although if that sounds too steep, a set of aftermarket slip-covers will make a positive difference. I also wouldn't rule out a trip to the local pick-a-part because some good pieces might be found for a reasonable price. The other alternative would be to leave it untouched, and there would be no shame in doing that. It would help the Camaro carry its label of an original survivor quite proudly. This might be a cheap car, but that doesn't mean that the buyer will miss out on a few of the luxuries in life. The vehicle comes equipped with freshly converted air conditioning, power windows, power locks, a tilt wheel, and an AM/FM radio and cassette player.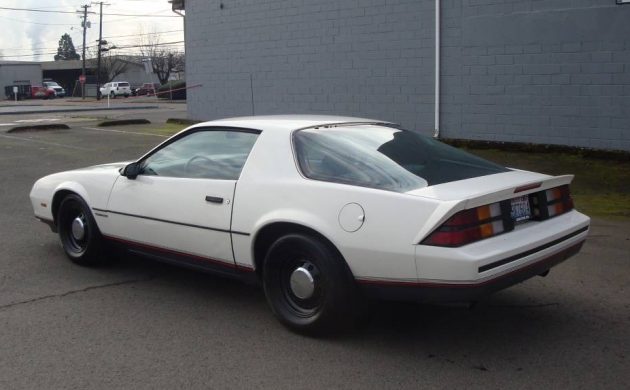 This 1987 Camaro might not be the most glamorous car on the planet, and it might not even be the most desirable classic that you will find on the market today. However, it is so cheap that it deserves a long look. At the asking price, there is no reason why it couldn't serve as a daily driver. If a roadworthy V8 Camaro has always seemed out of your reach, maybe this is the car that will change that story.