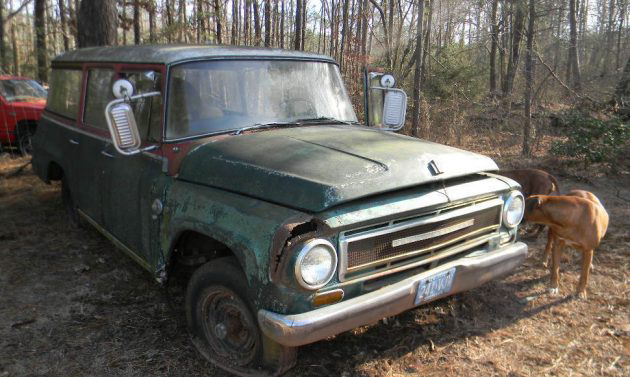 Although I don't claim to be a hunter, there's something uniquely American about a truck loaded up with flannel clothes, weapons, beef jerky and man's best friend. I've never hung out in a tree scouting for deer, but I'd happily play the chauffeur and hand out supplies if it meant getting behind the wheel of this 1967 International Harvester Travelall here on eBay, where the seller's dogs seem to be giving it the once-over.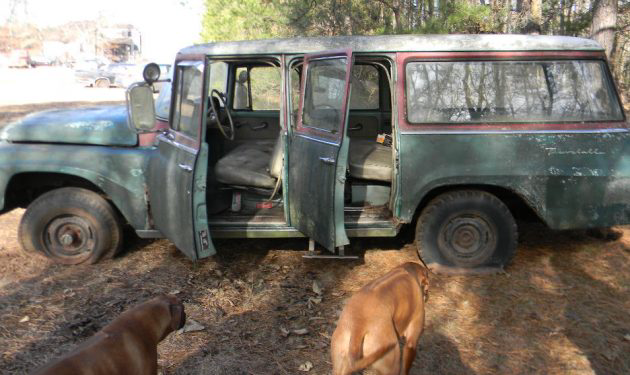 The seller claims he came across this Travelall after it had been sitting for 30 years. Despite this long slumber, it doesn't appear to be frighteningly neglected. The interior is intact and the body, while suffering from some rot-through, isn't Swiss cheese. The seller mentions that he intended to restore it but a stroke has affected the likelihood of being able to finish the project. The photos with the dogs are great, almost as if they're already begging for a ride in the hunting truck.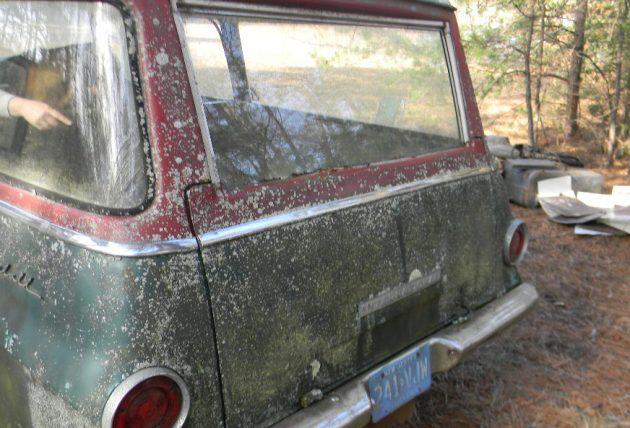 From what I've read, the tailgate was optional if you decided the barn-style doors weren't to your liking. This Travelall doesn't have the optional third-row bench, so you'll be limited as to how many of your friends you haul around, but this also means there's plenty of room behind the back seat for camping gear or a fleet of deer-hungry hunting dogs. The old-school New Jersey blue plates give some indication as to how long this Travelall has been idle, though they don't have quite the allure as California black plates.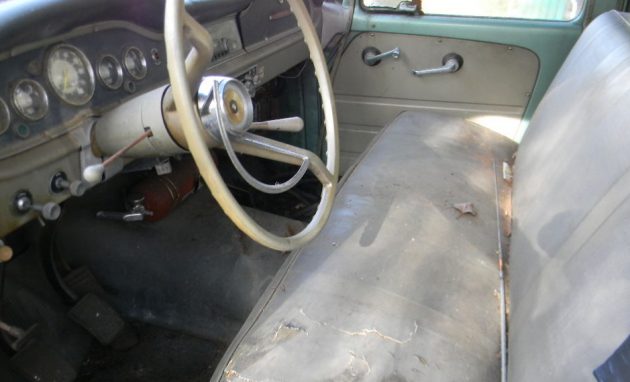 The interior really isn't bad at all for a truck that has been parked for three decades, but the seller doesn't give us much to go on for confirming condition. He says you're more than welcome to stop by to inspect the truck, but I guess his medical condition makes it difficult for him to spend a lot of time "selling" – he says he can't take any more photos beyond what's been provided. My biggest concern is just how extensive the rust is. If there are multiple spots like the hole in the fender, restoration becomes less attractive. Is this one worth saving or has it already gone to the dogs?