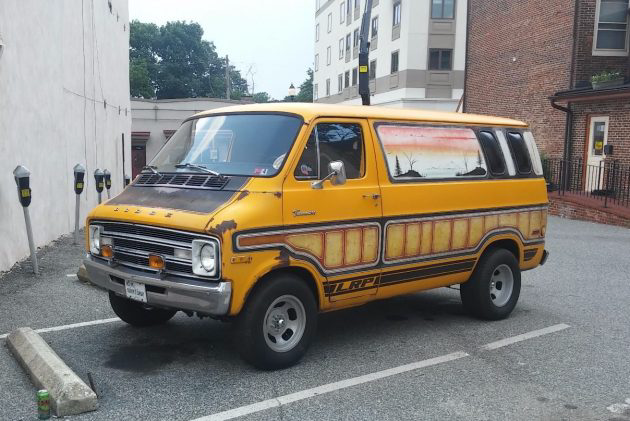 Don't come a-knockin'…because this van is definitely rockin'! This might be the best throwback I've ever seen to the custom van trend of the '70s. How could it possibly get better than a be-muraled Dodge van with accessory driving lights, slotted mags, and bubble windows? Oh, I don't know, would a mirrored ceiling do it for you? This thing is magical. Drink it in while you can on eBay, where it's available for a Buy-it-Now price of $7,999 from a seller in West Chester, Pennsylvania.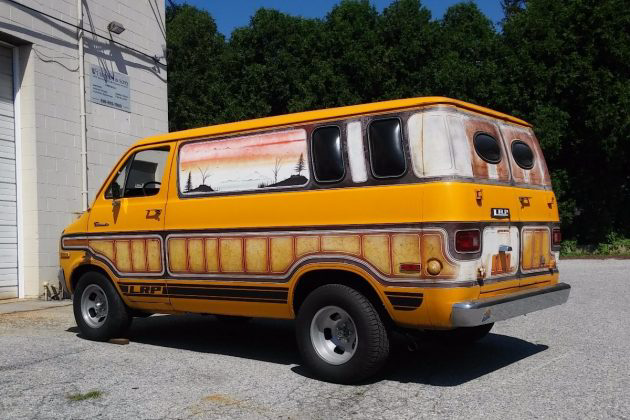 If you spent any time in the Midwest in the '80s and '90s, you likely remember that area, especially Indiana, as the home of all of the major van conversion outfits. The mythos passed down to me was that these groovy forefathers of those mobile palaces were usually home-built customs, but in fact, many of them were direct ancestors, built by those same companies. This one was decked out by Leisure and Recreational Products (LRP) of Lake Geneva, Wisconsin.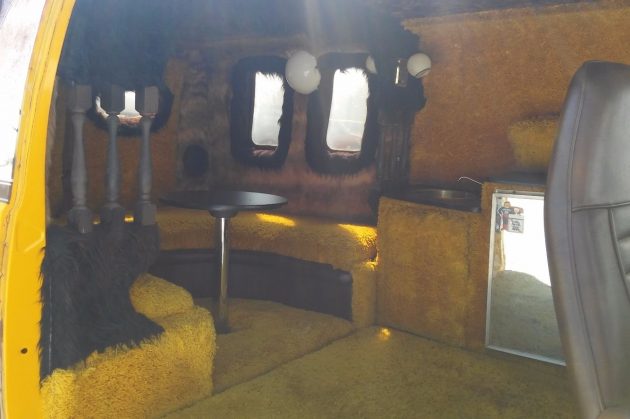 As amazing as the exterior is, the interior is maybe a hundred times more so. The entire thing is lined in either shag carpet or fur, with bubble mood lighting, tasteful wood accents, and a full banquette at the rear for partying or whatever other shenanigans the mirrored ceiling (I can't emphasize the mirrored ceiling enough) inspires you to get up to.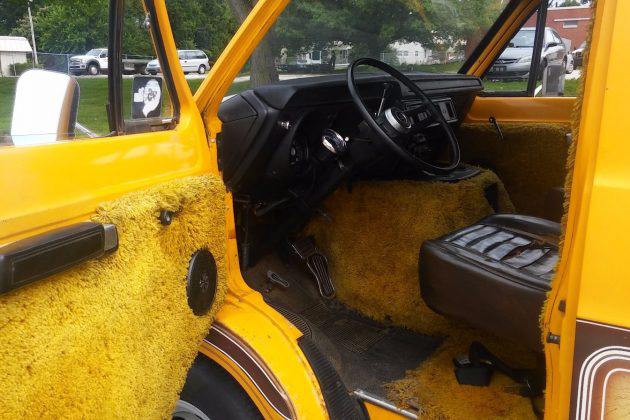 Up front, things continue in the same shagtastic vein, with sweet foot-shaped pedals, perfectly suited to when the cops show up and you have to boogie before you have time to put your shoes back on. And boogie you can, thanks to a complete refurbishment of all mechanical systems, including the Dodge 318 V8 and automatic transmission, since the van was recently awakened from a 30-year disco nap. The custom paintwork is a little more faded on the passenger side than the driver's side, but unless you can find a true artisan to recreate it, I think I'd leave it alone, so perfect is its originality. If any of you have memories of your vannin' past, you weren't really there be sure to regale us in the comments!