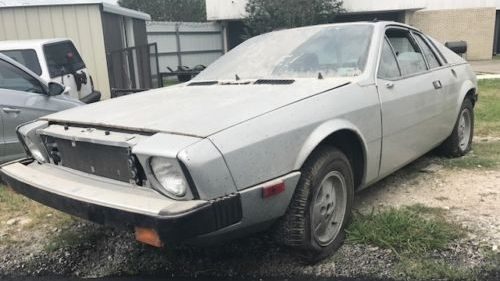 Here's a two-for-one restoration project for the truly adventurous soul. The asking price for this nest of Scorpions, seen here on eBay out of Houston, Texas, is just $3,750. But, the outlay to make a single driver—much less a Concours-ready car—out of this pair will likely end up being many times higher. Nevertheless, the Lancia Scorpion is interesting and rare and I hope they find a buyer willing to take the plunge.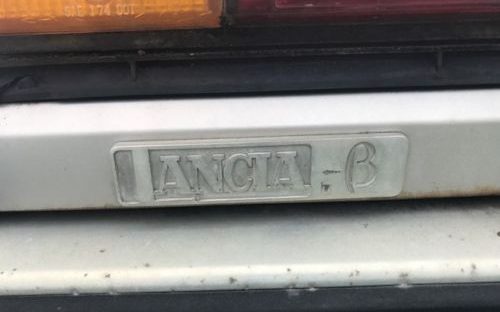 Nominally a member of the Beta family—that's what the funny "B" on the badge denotes—the Scorpion took the front-drive sedan's transverse Fiat-derived 1756-cc inline-four and five speed transaxle and moved them to just ahead of the rear wheels, creating a mid-engine, rear-wheel drive package for optimum handling.
The two cars here represent examples of each of the model years in which the Scorpion was available in the U.S. The more intact coupe, which has been stored in an enclosed, but sub-optimal environment, is a '76 while the wrecked coupe (claimed to have been originally owned by Alan Shepard, the first American in space) is a '77, identifiable by the cutouts in the flying buttresses. Only about 1,800 Scorpions made the trip across the Atlantic during those two years.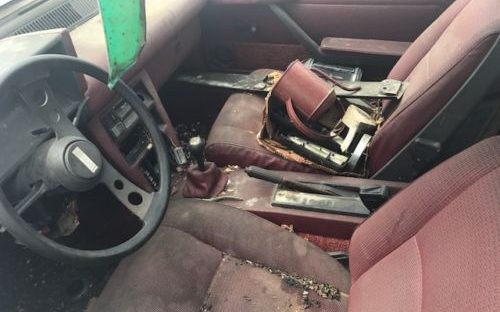 The seller says that their dad bought the '76 with the intention of restoring it and stored it in a barn for 38 years, meaning he bought a three year old car to restore, which should tell you something about why Lancia bowed out of the U.S. market in 1982. The mechanical bits are closely related to standard Fiat stuff (in fact, the Scorpion started life on Pininfarina's drawing board as a more powerful design for what eventually became the Fiat X1/9), so a good Italian car specialist shouldn't have too much difficulty with that end of things.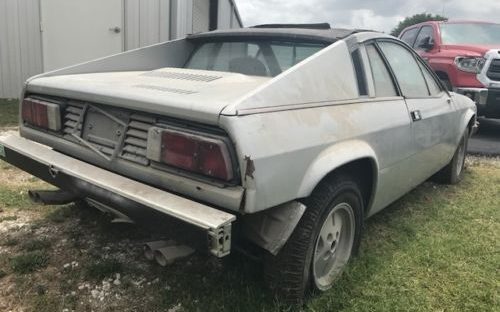 The Beta family of cars are notorious rusters though and the seller is clear that the '76 has rust, although they don't say where or to what extent. There are also no shots of the state of either car's engine, a missed opportunity also to show off the cool side-hinged engine compartment lid. An encounter with a Scorpion is never for the faint of heart, but it would be a shame to see such a rare beast meet its end. Could you see yourself taking on a project of this magnitude—or just getting stung?
Editor's Note: Nathan is one of our newest writers and we think he is going to do an awesome job! Be sure to check out his personal blog Adventures in Automotive Nerdery.