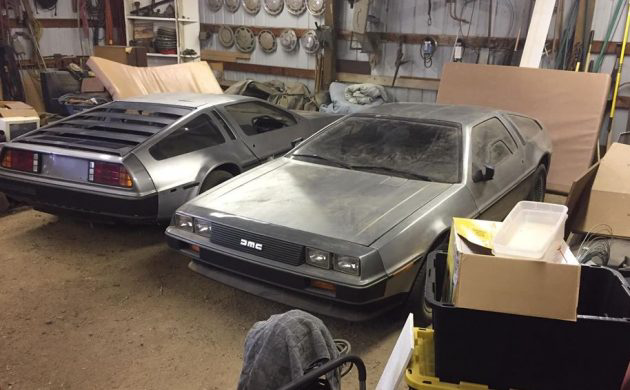 UPDATE 2/17/2021 – We featured this pair of DeLoreans last year when the seller first extracted them from the barn. It appears that they didn't have much luck finding a buyer at their $50k asking price, so they have now listed the pair as an auction here on Hemmings. How high do you think bidding will go on this pair?
FROM 8/11/2020 – These 1981 DMC DeLoreans have consecutive VINs, super low miles, and have been parked in this barn since 1981! What an amazing find! The seller has listed them to be sold as a pair here on Facebook Marketplace for $50,000. The cars are located in Lake Elsinore, California.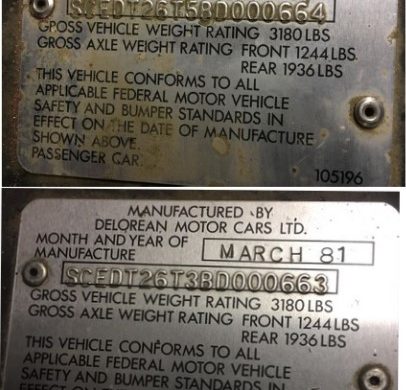 The data tags show that both cars were built in March of 1981. One car (#663) appears to be complete with only 1,623 miles on the odometer. The other car (#664) is said to be partially disassembled with only 14 miles on the odometer. The fact that they are consecutive VINs is quite fascinating and leaves one wondering how someone managed to pull this off. Of course, it's their low mileage that actually makes them desirable. The seller might do better at finding homes for them by splitting them up, but of course, that wouldn't make for nearly as interesting of a story.
Both cars are reportedly equipped with manual transmissions which makes them about 2 seconds faster getting to 60 mph than the automatic transmission equipped DeLoreans. With about 9,000 cars produced, the DeLorean is not particularly rare but the story behind these two cars makes them worth a serious look.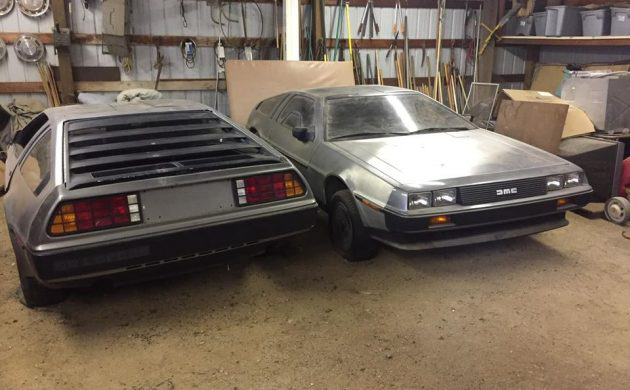 What do you think? Could this pair of stainless steel supercars be a bargain buy? We hope this find is for real. We wouldn't be surprised if these pop up at a big auction house with a higher asking price next month though. Just remember that you saw 'em on Barn Finds first!