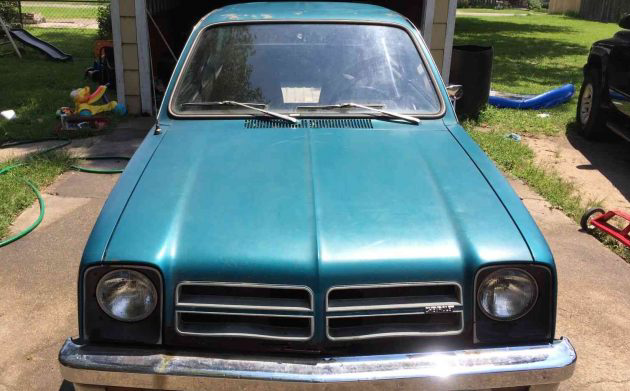 Yes, drag car potential – those are some of the words of encouragement offered by the seller of this cheap running and driving Chevy Chevette. Of course, one doesn't need look too deeply within Google to find photographic evidence of Chevettes used in this manner, but does this honest-appearing survivor deserve to be cut-up into a quarter-mile monster? For the $1,350 asking price, it could be worth finding out. You'll find this Chevette listed here on eBay and located in lovely Kennett, Missouri.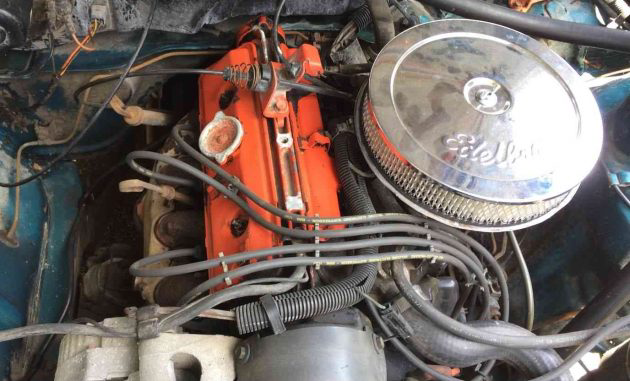 Power is meaningless in the Chevette, but the seller does opine that the four-cylinder "sounds great" and the clean presentation is encouraging. A later air cleaner and plug wires that could pass for new indicate at least some preventative maintenance has occurred, but this car's main purpose in life is to deliver decent fuel economy and an extended shelf-life with low costs of operation. The rare diesel option remains a desirable car today for hyper-milers and other MPG enthusiasts.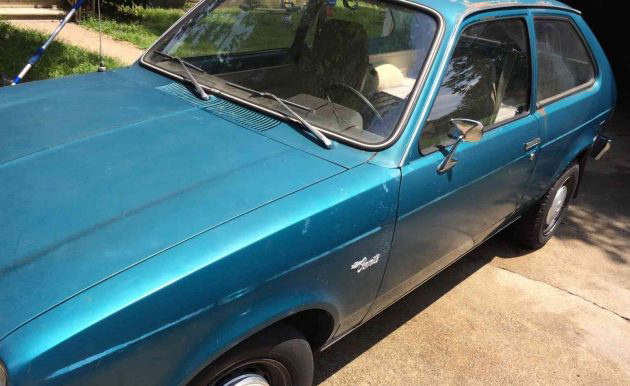 In addition to the price, the body's condition is the other high point. Paint looks consistent and even, possibly indicating it's original. The body is largely damage-free, although some surface rust is visible on the roof. Glass is uncracked and factory badges remain in place, along with the original hubcaps. The seller doesn't offer any details on its history other than noting it has a clean title and just needs a fresh battery to stay running. Given the limited info and reluctance to drop in a battery, we're assuming the seller is hoping for a quick flip.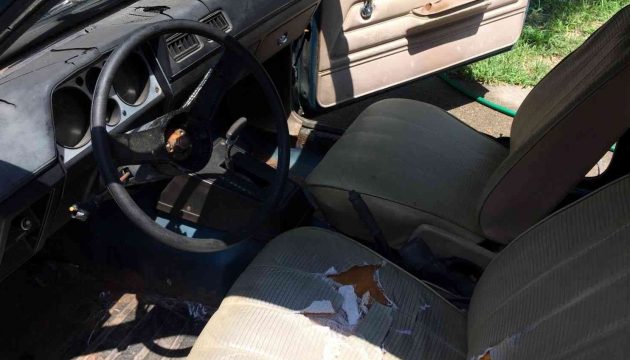 The interior is probably the biggest let down, with torn upholstery, a cracked dash and the unfortunate automatic transmission. The seller also alludes to some prior rust issues in the floor, with a new floor pan on the driver's side that is not currently welded in. While these do make entertaining funny and/or drag cars, this little Chevette seems more likely to become a parts or panels donor for a more preserved example (if such a thing exists). Should this Chevette be re-born a drag car or restored back to new?