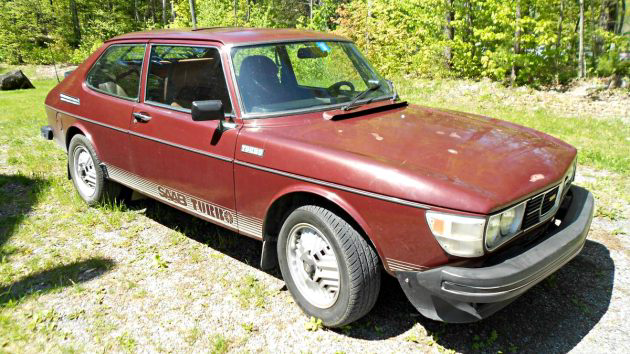 Arguably one of the most desired and appreciated cars to come from Sweden, the 99 Turbo was a thrill to drive all while maintaining the quirkiness that makes a Saab, well, a Saab. Recently serviced, and having 132,700 miles, this 99 has a nice original appearance, and is ready to be enjoyed. This first year turbo Combi Coupe was offered for $8,450 but the seller has dropped the price to $6,500! Take a look at it here on craigslist near Manchester, Vermont.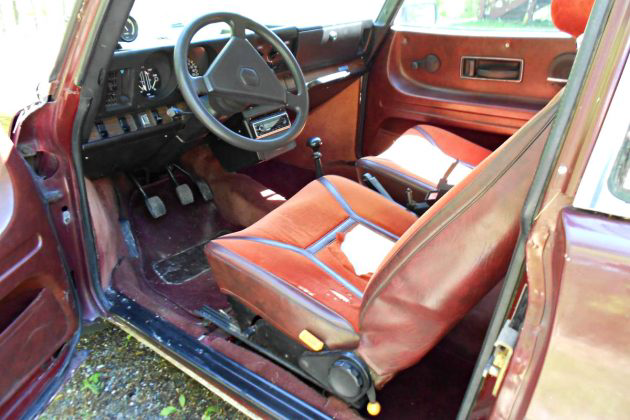 Although in nice survivor condition there are some minor condition concerns to mention. The carpeting is discolored, and a bit worn, but does not appear to have any rips. In the seating department the seats are in fair shape, but the driver seat is well ripped in the center. Despite this issue the seller claims that he has new interior material that will be included with the sale. Beyond those details this interior seems quite nice after 39 years of use. Sadly there are no photos of the recently serviced 2.0 liter turbo engine, although I would suspect the engine could stand a detailed cleaning based off of the exterior cleanliness of this Saab.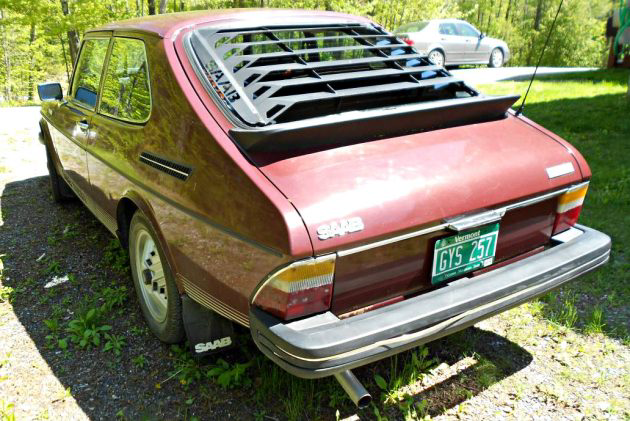 Described as "rust free" there is at least one area of rust that can be seen in the photos. That one lone area is by the driver side taillight. Beyond that small rust concern, this Saab is remarkably rust free and straight. What appears to be original paint is very reasonable as far as shine and presentation, but there are a few areas where the paint has failed on the hood. The only other issue to point out is a small dent on the corner edge of the body line by the passenger taillight. Otherwise this is a very nice 99 Turbo. Although this is not the fastest turbo car you will ever drive, the 99 Turbo is definitely a car you should have on your bucket list of automotive experiences. Packing quirky looks and a ton of character, is this the Swede' of your dreams?