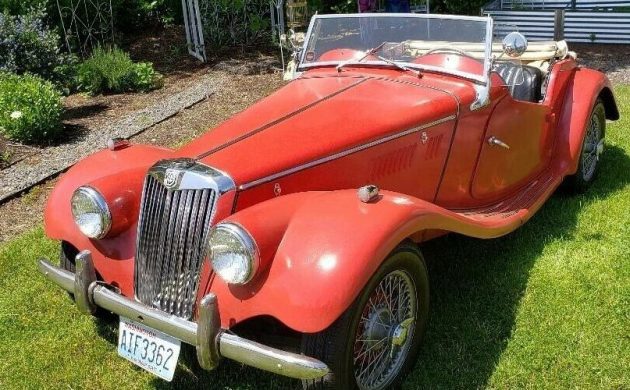 Many of the T-Series MGs on the market are restored "trailer queens" that are rarely driven and essentially go from one show to the next. Others are restoration projects requiring a lot of time to enjoy (and generally are not good financial investments). This 1954 MG TF is neither — it's a solid car that the current owner drives on a regular basis and maintains they would trust it to drive anywhere! It's listed for sale here on eBay and 16 bids have driven the price over $9,000 — still a bargain in my opinion for the amount of fun you would have! The TF is located in Vancouver, Washington.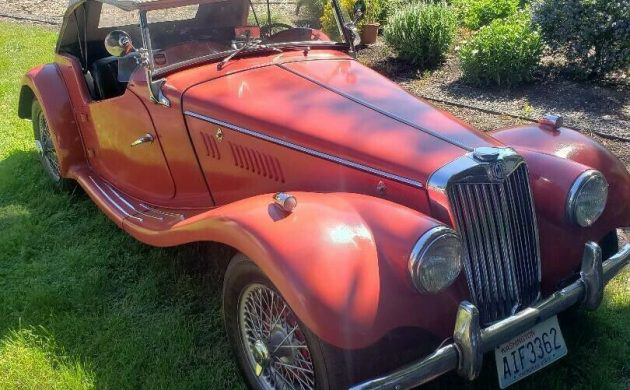 By 1954, the MG TF was looking old, despite losing the separate headlights of the TD and regaining wire wheels. However, the car was surprisingly well-received considering that the blokes at Abingdon would have rather put the MGA into production (it was largely ready) first. This car looks nice in somewhat faded red paint (the seller suggests a repaint is necessary) and tan top. Just right for driving!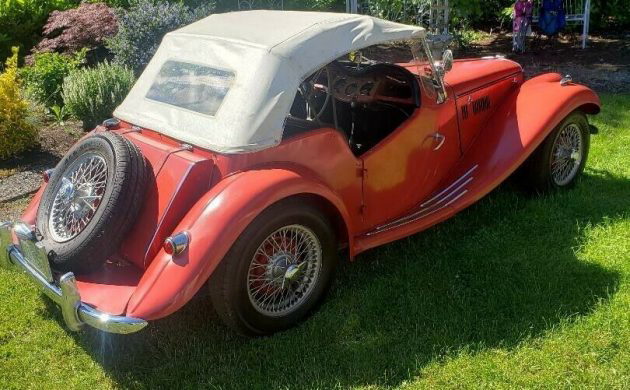 The seller states that they purchased the car from California in 2013 and it only had 300 miles on a rebuilt engine! Since then they have replaced all the brake cylinders and installed new brake shoes and tires. They also mention some front end work. The car looks nice enough that you could show it and not be embarrassed but not be afraid to drive it — okay, no more afraid than you would normally be driving a 66-year old British car!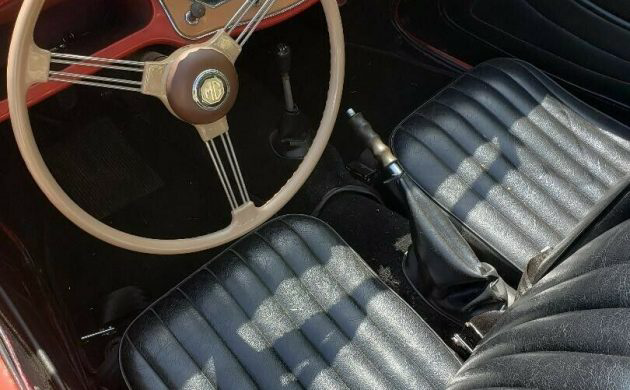 One of the nice features of the TF is a move to adjustable bucket seats from the TC/TD fixed bench. I'm told the seats aren't that bad for most folks.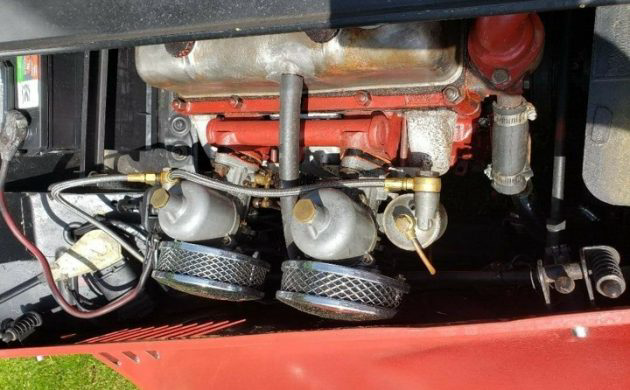 This 1954 model still features the 1250 cc version of the XPAG four-cylinder engine as used in the later MGTDs. At some point later in 1954 after this car was produced, TFs were optionally factory fitted with a larger, 1466 cc engine that is considered more desirable. On the other hand, that will keep the price of this car down, which is good, right?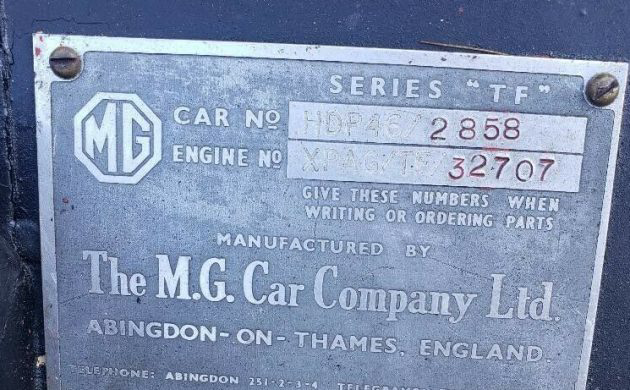 By using this website courtesy of the MG T Register one can find the original production date (and sometimes more information) about any T-Series car. In this case, we find the car was produced on January 27, 1954 and is one of 4,580 1954 TF 1250 cars produced. Be sure and let us know if you decide to drive this one home!