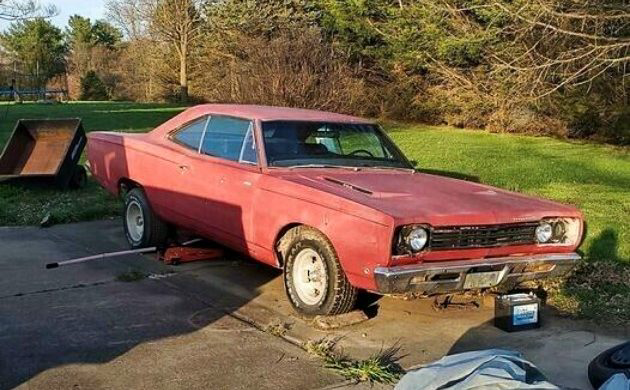 Larry D found this 1968 Plymouth Road Runner that is located in Jarrettsville, Maryland. This project car is listed here on eBay with 2 days remaining in the auction. The car is not running and has a non numbers matching 440 cubic inch V8 engine and 727 automatic transmissions. The car is currently bid to $10,500 and has just received 1 bid.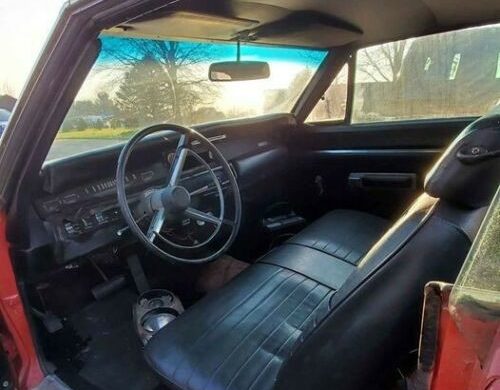 The black vinyl interior on this beast sports a bench seat and the shifter for the automatic transmission is on the column It appears that the interior is pretty much all there but the car may need new carpet. The seller bought the car about 5 years ago and states that the engine was running off a gas can at that point. Needless to say, this will need a full restoration including the fuel system, brakes, and drive train.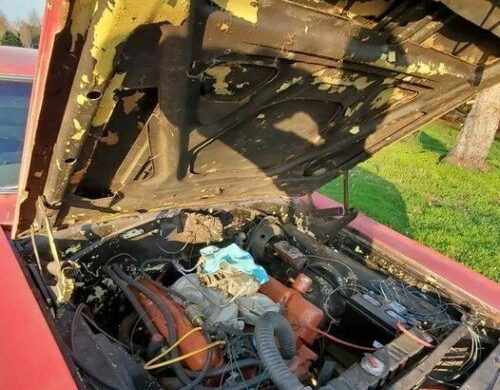 Although it is not numbers matching, this Road Runner is built to run with a big block 440 cubic inch V8 engine backed by a 727 3 speed automatic transmission. The engine has a set of headers and an aluminum intake manifold.  The seller thinks that the floor pans and frame are solid by the trunk pan is completely gone. The car was apparently undercoated at some point. I remember undercoating my 1978 Trans Am with a spray can back in the early 1980s. I am doubtful that my work did anything to preserve the car but rust wasn't an issue where I lived.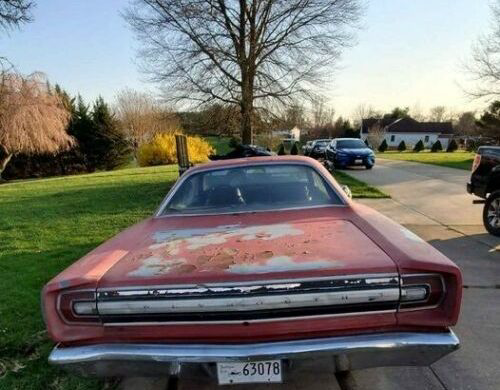 As stated by the seller, the Road Runner needs some bodywork. The paint is faded and peeling. Apparently, this car was originally yellow, or at least the hood left the factory in yellow based on the color under the peeling paint. On the bright side, the seller is including a lot of parts like a 1968 grill, 2 extra sets of headlight bezels, a package tray, tail lights, gas tank, wiring kit, tail panel, and weatherstripping.